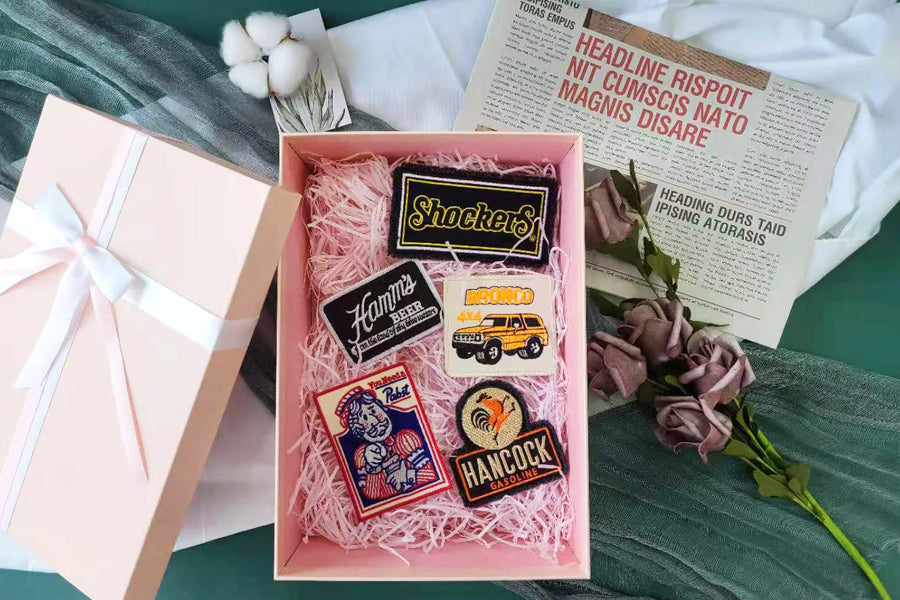 Amidst this pandemic, growing your business faster is not an easy task. Forget about the heavy investments in customer acquisition if your service is not up to the mark. Still, there is a silver lining in these dark times as well. The internet is flooded with websites, and people are spending time online more than ever. It is the opportunity to grow your market share. Deliver the best services and get the best outcomes out of it. If you want to invest in the fastest and most successful market, then invest in personalization. People have not realized the potential of personalization yet. With personalization, a brand can grow its service revenue and customer lifetime value as well.
What has been said about personalization in the past, it's all becoming true. People are buying customized goods more than ever. The business of product personalization has limitless possibilities and infinite proficiency for brands and customers. When a customer purchases from any brand, he considers geniality. More than half of the consumers buy from a brand only if they like how they are being treated. It makes sense because more than shopping, it is the overall experience that makes shoppers select you over other brands. The shopping experience also works in favor of positive word-of-mouth marketing. Every business or brand knows that word-of-mouth marketing is a blessing in disguise.
We all must have purchased custom socks or custom beanies, or custom baseball caps from prolific brands. Personalized products are here to stay; they are not going anywhere in the near future. So, your businesses will have to start adapting and start offering the products and services consumers want. Do you think most enterprises are well equipped with the latest technology to run an online store? Will they ensure customer satisfaction? Every business has to start thinking about this. They will have to make sure that customers express themselves while they make a purchase from you; personalized products will help brands to achieve that.
Let us take a look at the prominent product personalization trends that helped brands to anticipate more sales than last year. Please, take note that trends are like share market; they are volatile. Nothing is certain as no one can make an assumption of what will work in the pop-culture and when it will work. Trends, memes, and the rate of the bit coin are subject to change. Our social media-obsessed world will understand that.
AR & VR in product personalization
All of you must have heard about AR (Augmented Reality) and VR (Virtual Reality); they are shaping the future of the shopping experience. Many users have started using these technologies, and many more users will begin using AR-enabled technology for shopping. If you are purchasing custom patches, custom challenge coins, custom leather patches, or custom tambourine through any of these technologies, then you will experience the outdoor shopping sitting at your home. These technologies will give you the feeling of original shopping; even when you customize your products, you will be able to see them instantly with a 360-degree view and many more advanced features.
You must have heard or played the game Pokémon GO. It is an ideal example of AR. There was so much discussion around about that game; the same can happen for online shopping as well. Everything will come to reality, though it will transpire through the camera. It is a cool technology, and customers will be able to feel designs and place the products in their daily places. It will increase user engagement, and people are willing to pay more for a product if they are experiencing it through AR or VR.
If you add AR and VR along with product personalization, it will create magic.



3D product personalization
Businesses and brands always lookout for innovative ways to charm their customers. The world is becoming techno-savvy and so do the brands. Therefore, they are introducing modern technologies to their customers to keep them engaged with their brand. One of the technologies is 3D product personalization. 3D product visualization lets the shoppers see the product from every corner in a 3D view. Suppose you are planning to purchase custom neck gaiters or custom beanies, then this technology will allow you to see those products from every side. It may also give the customer an idea about their appearance wearing those products.  
This way, a customer will be able to explore every side and edit every element. If you are designing custom medals, custom lapel pins, or custom stickers; its real-time display will give you the views of edits in the blink of an eye. 3D product visualization will enable a remarkable visual shopping experience for customers and will also help brands in increasing conversions.

Mobile customization
For most people, our mobile has become our world. Almost everything is there on that small screen. People are spending more time with their phone than a human being. Mobile users are increasing daily, and so does the online purchase activity. People are not using laptops or computers as mobile phones have become efficient in almost everything. Therefore, brands have to make sure that they provide an effortless mobile shopping experience to their customers.
Nobody will have time to go to a personal computer and start making changes to the designs of their custom leather patches, custom baseball caps, custom medals, or custom socks. Your brand has to develop an efficient application so that your customers can easily make changes to their custom products like custom neck gaiters, custom beanies, custom lapel pins, or custom tambourine from their mobile phones accessible from anywhere.
The biggest advantage of mobile customization is that it allows shoppers, users, or customers to do anything from wherever they are, whenever they like. As the world is just a tap away on your smartphone, it is time that brands do become smart as well and start offering intriguing customization options on their smartphones and tablets.

Real-time display
Would not you like it if the screen is displaying the exact changes as you envisage?
Real-time display is all about that when a shopper makes an edit to their designs, it reflects on the screen instantly. Previously, many companies asked for their shopper's choices (image, color, text, etc.), and as per those choices, they would process the order. Still, the customer would have been the last one to know and feel how that product looked and felt like.
We have all experienced that, ordering custom products like custom socks, custom beanies, custom neck gaiters, custom baseball caps, custom tambourine, custom leather patches, and custom stickers online and waiting for them to arrive least expectedly. In today's times, if a customer experiences something like that, they will post it on social media and hamper the brand image, ultimately losing credibility in your potential customer base.
Real-time display corrects all of those things. Customers will quickly know how the design will look and make edits swiftly if they do not like what they see. Customers will order only after loving the products, and real-time display helps them choose the best product instantly.

Compelling custom options
Give as many options as possible otherwise, you may lose your customer to the competitors. We may never know what exactly your customer desires, and that is the reason to give them plenty of choices. When you are running an online portal, ensure that your shopper can customize any product and every element of it before they purchase it from you. Go beyond the usual customization options. Think outside the box and go to infinity and beyond.
Custom socks, custom patches, custom medals, custom challenge coins, custom baseball caps, custom beanies, custom lapel pins, custom tambourine, custom leather patches, custom sticker, or custom neck gaiters, whatever the products are, you must have customization options such as size, color, texture, text, logo, mascot, and many more for all the products in your catalog. You can also upsell custom socks with custom shoes or custom beanies with custom neck gaiters as an add-on.

Visual search shopping
Visual search shopping lets shoppers find style inspiration by uploading an image. It uses smart image recognition technology that can help identify objects, translate text, and find similar items. It is the same concept that is used in the Google lens.
If you have found a cool baseball cap's image and you want to design a custom baseball cap according to that image, then you will have to search for similar designs around the web using the same image. The image recognition technology will pull up matching style ideas from the web.
You can also allow the shopper to purchase a product just like the one they snapped on a camera. Visual search shopping is extremely convenient for every customer; try to make the most out of it.
Product personalization is not a temporary trend. It will stay here for a long time. It will revolutionize the buying and manufacturing pattern. So, don't fall short in competing with your competition. Adding personalization will boost your conversion and sales revenue. Be ready to engage customers with compelling customization options and strategize to bring more people and retain old customers.
It gives extraordinary results when you let your customers design what they desire.