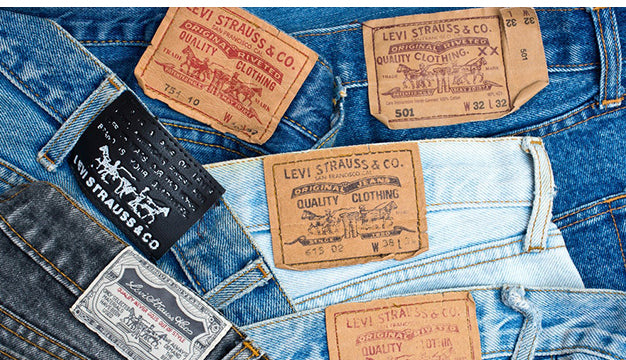 How to Wash Clothing with Leather Patches?

Many people love clothing, hats, or backpacks with leather patches because these accessories are unique and durable. But do you have trouble washing them? Here are some tips on how to wash leather clothes and clothing with leather patches.
DO'S

Leather patches are different from other common fabrics because they are delicate. If you wash clothing with leather patches, you'd better wash them by hand. You need to wash clothing with leather patches in tepid water, after that rinse as well as roll up in the towel to totally remove the water.
After finishing this process, you should lay the clothing flat and check whether the patches are aligned properly. The second thing you need to check is whether they are warped or shrunk. If something wrong happens to the leather patches, they can bring to the original shape if they are not dry. But if you follow the instructions correctly, you don't need to worry about the shape of your leather patches.
When the leather patches become dry, you do a good job. The leather patches may become soft after constantly wearing them. If you are worried that heat will destroy the leather patches, you can iron the inside of the garment gently. If the leather starts to dry out or stiffen despite these precautions you can always use a leather conditioner to keep them nice.
It is also a great way to sew the leather patches onto clothing that isn't washed or worn too regularly, such as jeans and sweaters.
DON'TS

Because the leather patches are so delicate, you need not dry the clothing with leather patches by hanging them. If you don't follow this rule, the leather pockets will be hung forward, which makes the shape of the whole clothing so weird. And this is the fastest way to destroy these pretty leather patches.
The other thing you need to follow is staying away from harsh chemicals which will totally destroy the shape of clothing. You have to avoid sprays, bleach, and even laundry detergents as well as softeners. If you insist on a delicate wash, your leather patches must look new.
Design your Own Custom Leather Patches

Searching for a custom leather patch? If yes then you are in the perfect place. At EverLighten, we have been making customized leather patches with your logos, joining quality materials with purposeful and stylish plan methods. Take your business promotional and inward items and accomplices to the following level by joining these custom patches to pretty much any item you can predict. We offer specially molded leather patches with your logo for caps, coats, and more. We can likewise include weaving directly on a patch.
Custom leather patches are remarkably formed bits of leather, usually joined to ordinary things, decorated or printed with names, logos, or brands. These patches add an adaptable style to coats, caps, packs, covers, beanies, shirts, etc, and have an assortment of support or attachment alternatives.
If you want to add some different fonts and colors then you can suggest them. Our designer will design your customer leather patch according to your requirement and budget. Every premium custom leather Label is cut and engraved and will contain random, excellent, and regular imperfections that change up every exclusively engraved mark. These markings add character to each genuine, distressing thing and look incredible when it is laser engraved and customized only for you.
We can take your imagination or ideas from concepts to design easily and quickly. We will use the following steps to design your custom leather patches 
7 steps to design your custom leather patches:


Step 1: Send us an idea/sketch for your custom leather patch or you can send your logo.
Step 2: Our professional designers will design your leather patch
Step 3: Make payment
Step 4: We will send you a sample for approval
Step 5: If you can want changes then you can give advice. We will do it for you.
Step 6: After completing all steps, we will process the production.
Step 7: After the production stage, we will deliver your order to your door as soon as possible.
As a top leading manufacturing company, we are offering the fastest delivery services. Normally, the sample time is about 2 days. We require 5 days for production and delivery time is about 3 days. So you can get your order within 10-12 days and it is the maximum time.


Why EverLighten?

We are one of the best product manufacturers and we are offering trusted and reliable services to our clients. We are getting love from our regular clients due to our work quality. Please visit our website and check out a wide range of products. And they are available at pocket-friendly prices. You can find top-quality leather patches at incurably low prices. The perfect martial is used in the custom leather patches to make it strong.
Our features maintain our firm at the top of the nationwide market. Some important features are:
▸Lower price
▸ Quality-approved products
▸Customized range
▸Convenient payment method
▸Perfect packaging
▸Fast delivery 
▸Top-rated leather patches manufacture
We are one of the most reliable and trusted manufacturing organizations and are effectively occupied with furnishing our clients with a wide cluster of Leather Patches at moderate rates. We are producing Leather Patches with the best quality leather purchased from one of the trusted sellers. Our Leather Patches are very refreshing for their ideal quality, great text-style printing, and numerous properties. Our designing unit that fabricates Leather Patches is settled with the most recent machines and hardware for the production of Leather Patches. Our Leather Patches are created with very much-prepared assistance.
We create our Leather Patches with premium quality raw materials. Our Leather Patches are altered according to the request of the client. Our Leather Patches are accessible in different kinds of shading. It is utilized in a wide range of garments according to your requirement.
For more info, please visit our website: https://everlighten.com/products/leather-patch 
Conclusion

People love to wear leather clothes and clothing with leather patches. But, when it comes to cleaning them, they get confused, they don't know how to do it. They end up damaging their beautiful clothing with leather patches by using inaccurate methods. So, if you want your leather clothes to stay with you for a long, follow our instructions and you will be amazed to know that your clothes will remain intact for years.
FAQs
How to clean a hat with a leather patch?


You can clean a hat with a leather patch using soft detergent and a soft-bristled brush.
Can you wash a hat with a leather patch?


Yes, you can wash hats with a leather patch. But, you must wash it with your hands in normal water and must not use harsh detergents for cleaning them.
How do you protect leather patches?


You should not wash leather patches too often. When you wash them, research how to wash clothes with leather trim and work accordingly.
Can a washing machine wash clothes with patches?


You can wash clothes with patches in the washing machine. But make sure to turn the clothes inside out, and wash them in normal water and at a gentle cycle.