Brand
How to Make Halloween as Fun as ever Despite Covid-19?
|
Oct, 28 , 20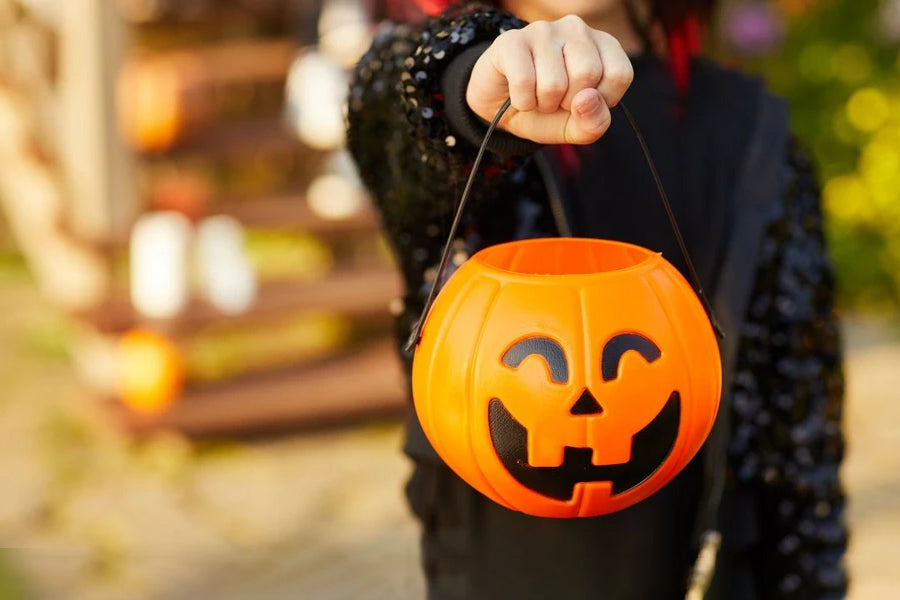 This year, Covid-19 impacted many activities and celebrations in the whole world. Cases are still on the rise, and festival season is about to begin. People are in the mood of celebration, yet they can't celebrate like they used to do. Families are thinking about the ways to celebrate festivals safely.
In these times, we know that Halloween 2020 will look different than most other years. Due to Covid-19, it may not be as safe as earlier to trick-or-treat, but our kids and we deserve a little fun with low-contact ways of celebrations following the social distancing guidelines. After all, the haunt must go on!
So, if you are stuck on the same question as we, 'How to make Halloween as fun as ever despite Covid-19?' - Then, go no further; we will discuss some ideas to make your celebrations magical and fun, keeping pandemic precautions in mind.
5 Ways to Make Halloween as fun as ever Despite Covid-19
We all love to choose costumes, decorating houses and pumpkins, and getting special treats for someone on Halloween. It brings joy to many children. To keep them as happy as ever, we will discuss the ideas to make Halloween as fun as ever. We have to be cautious about spreading the virus, avoiding large gatherings, keeping a distance of six feet from others, wearing a mask, and washing hands often. So, without further ado, let's discuss some fun activities to do.
1. A costumes parade
Halloween celebrations are incomplete without costumes; kids love them. So, in these tough times, you can organize a parade of costumes at your home, or neighborhood, or apartment complex. Parents can play music, make delicious food, decorate it a little with custom socks, and have the maximum fun. You can wear custom apparel for the event, hide your face with custom masks, and have custom bags to distribute candy to children; it sounds super fun. You can always add your creative touches to customize the event as per your specific needs.
2. Movie Marathon
There are many classic Halloween movies. Why not watch them instead of trick-or-treating? You can spend a cozy evening with your loved ones and watch a bunch of classic Halloween movies. To make the night even more fun, you can allow family members to dress like their favorite movie character and make delicious Halloween-themed snacks, like pumpkin pie, banana ghosts with chocolate chip eyes, and blood Mary juice. There are many options to make your movie night a never-ending fun saga.
3. Neighborhood decoration contest
To keep your kids engaged and allow them to show their creativity, one must organize a neighborhood decoration contest. You can decorate your house as a haunted mansion or a fake graveyard or Hogwarts; the options are endless. You can see your neighbors' decorations through a video call or high-quality photographs. You can take a long drive as well to see how the neighborhood has decorated their own houses and declare a champion the next day. Social media tools like Facebook or Instagram can be helpful to vote on the best decorations.
4. Organize an egg hunt
Egg hunts are a popular way to celebrate Easter in the spring. Why not give the idea a Halloween twist? We all love treasure hunts, and the idea of solving a puzzle or a mystery intrigues most of us. So, let's try to be Sherlock Holmes for one day. Eggs hunts can be a good option for families to celebrate maintaining social distancing.
5. No-touch candy stations
You can use no-touch candy grabbers, which will be perfect for both; trick or treats. They are perfect for picking up candy or handouts to drop in trick-or-treat bags while keeping a little distance. Don't forget to wear a Halloween-themed mask too. 
How to Choose a Halloween Gift?
To make Halloween more entertaining, you can surprise your loved ones with a thoughtful and creative Halloween gift rather than giving a few pieces of candies. Gifts are a thoughtful way to show your loved ones how much you care for them. You can make it more interesting with customized gifts like custom apparel, custom masks, custom beanie, custom bags, and custom socks.
Choosing the perfect Halloween gift for your friends and family isn't hard if you think about it. Just add a bit of spookiness into it. That's all. There's no shortage of ideas to gift customized products to your loved ones at this time of year.
Top 5 Custom Halloween Gift Ideas
1. Custom masks
You can gift a custom mask to add spookiness to your celebrations. The mask can cover the entire head to make it more horrifyingly realistic. The custom mask reduces the need for makeup as well; you just have to wear them and start scaring. Happy Halloween. 
2. Custom apparel
Halloween is all about donning a perfect look, and you need perfect custom apparel. Custom apparel is a part of the Halloween celebration, so if you want to impress someone with your gift, you can do that by gifting custom apparel of their favorite character. After all, Halloween is incomplete without a perfect costume. 
3. Custom bags
You can give your children a perfect surprise by gifting them custom bags. We all need a broad variety of trick-or-treating bags and parents can turn their grocery tote bags into custom grocery tote bags which help their children to collect candies on Halloween. You can design custom tote bag by yourself to make celebrations spookier. Halloween tote bags grab the attention instantly and give you a perfect vibe for the Halloween festival. It's a treat to have a custom bag on Halloween. 100% satisfaction is guaranteed.
4. Custom socks
Spooktacular custom socks can make someone's Halloween greater. Custom socks can have pumpkin, bat, spider, and ghost designs. You can turn your casual knit socks into custom socks specially designed for the Halloween celebration. Kids may carry their favorite candies in their custom socks as well if they don't like to roam around with bigger and heavier custom bags.
5. Custom beanies
Nothing completes custom apparel like a custom hat or custom beanies. When you gift someone a custom beanie, they can include that as a part of their costume and change their entire look. Custom beanies can have a wide range of awesomeness that can complete your appearance. 
So, which gifts are you planning to give to your friends and family to make Halloween more unique? Do let us know if this article helped you to make your celebration as fun as earlier years.