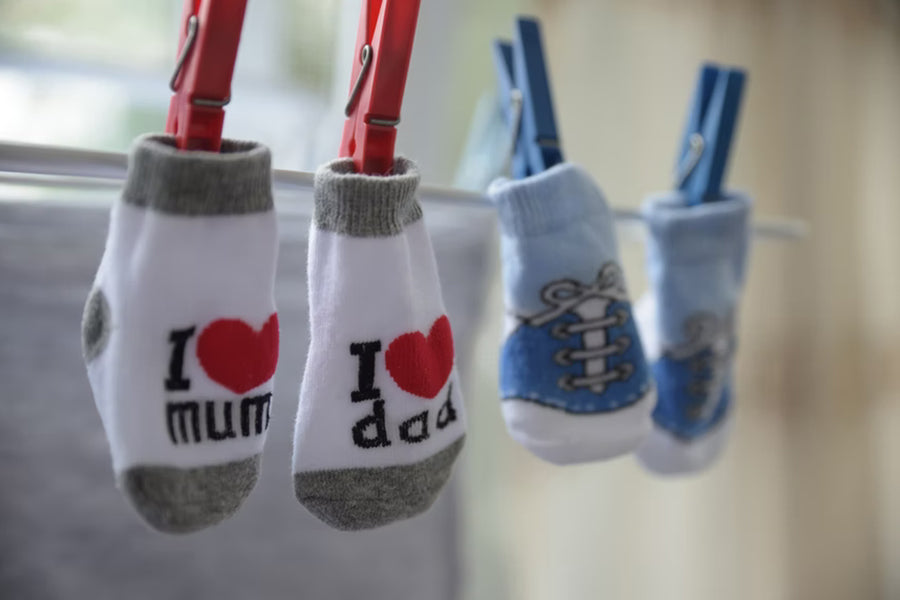 How to Make High-quality Custom Socks?
Custom socks make fun gifts for anybody in your life. Whether you are making customized socks for a games group or need to get coordinating socks for the entire family, custom socks add a remarkable style to any outfit. Including cool patterns, monograms, or a great photograph will make your pair of socks genuinely standout.
You can use your special printed socks on vacations while working out, or to remain comfortable in the winter. Customized photograph socks are the ideal gift for kids, family, and friends. You can gift these socks to anyone.
In a gift list in 2019, custom socks are ranked into the top 10. But custom socks are far from this. Here are some popular reasons for customizing socks include:
Schools and Athletics
When a school organizes an activity or a sports meet, it's a great option to award the winner custom socks with their name. Besides, they are also perfect survivors on the anniversary day because socks can be printed in school colors or mascot to memory.
Marathons, Bicycle Clubs, Obstacle Races, and Fundraising Walks or Fun Runs
Events like these require apparel with special emblems, association logos, names, and numbers, as well as custom socks to match apparel.
Casual Events like Outdoor Corporate Events, Scavenger Hunts, and Group Outings
Custom socks are the perfect choice for these events which require apparel with special emblems, associated logos, names and numbers, as well as custom socks matching clothing.
Spring and Summer Picnics, Camps, and Family Reunions
When you come off your shoes, wearing a pair of custom socks can show your unique style. These special socks must be striking enough among your friends and family members.
Formal Dress Occasions such as Prom, Weddings, Anniversaries, and Military Balls 
When you participate in a formal occasion and are asked to dress up, you will stand out if wearing custom knee-high socks with dressier shoes like oxfords, loafers, and espadrilles.
Graduation
Give your grad a gift they can utilize and grin about with customized socks that have smart photographs or saying that help them to remember the house.
Stocking Staff
Your little ones will be so glad to discover charming custom socks in their stocking on Christmas morning.
Pet Lovers
Design a personalized gift for pet lover friends with their little pet's photograph or paw-feet on them.
Three Things you Should Consider for Custom Socks
If you want to make your own custom socks, here are three things you should consider.
Types of Socks and Materials
There are various styles of socks available for customization and several materials. Different materials determine the thickness of socks. There are mainly 7 types of socks, respectively crew, knee-high, athletic, quarter length, no show, no-slip, and branded varieties.
When you customize socks online, you should communicate with a custom designer deeply and give them what you want, which makes your order easier. And it is also very easy for you to choose from a variety of fabrics such as standard casual in a blend of poly-cotton, polyester, spandex, or nylon. If you want to customize dress or casual clothing, a premium blend of fabrics is a perfect choice.
Color Options
When you order colored socks, there are amount of colors for your reference. You can choose any color and pull them together to make your socks popular. An array of colors should be available for screen printing and production.
Patterns and Fabrication
There is a wide range of design options for custom socks. These truly unique fashion accessories differ from the fabrication to patterns. As far as fabrication, you can order from:
▸ Jacquard Knit
This is the traditional method for fabricating socks. Jacquard knit will offer you a unique knitting technique for graphic designs and images, which is a great choice for repeating patterns in particular. Generally, it makes traditional custom sock with a clean, simple design. This knit sock has a little something special with the striped pattern for added style.
▸ 360 Digital Printing
As an upgraded dye sublimation, 360-degree printing has higher color fidelity and printing precision. 360 digital printing can remove any white gaps from the printing of graphic images and fulfill the whole socks with any images you like. The custom design will help you print your custom graphic or image on your custom socks. Generally, it makes ideal socks for wild designs with lots of colors.
Create your Custom Socks in a Few Easy Steps
Step 1: Send an idea/sketch for your custom socks or your logo.
Step 2: Professional designers will design your sock.
Step 3: Make a payment.
Step 4: We will send you a sample for approval.
Step 5: If you can want changes then you can give advice. We will do it for you.
Step 6: After completing all steps, we will process the production.
Step 7: After the production stage, we will deliver your order to your door as soon as possible.
Normally, the sample time is about 2 days. We require 5 days for production and delivery time is about 3 days. So you can get your order within 10-12 days and it is the maximum time.
In different occasions, there are different ways to wear custom socks. Generally, the traditional approach and the modern approach are the main two ways.
The Traditional Approach
Traditionally, the color of custom socks must match your formal wear, such as black with black, dark blues with blue, etc. These socks are very nice for military balls and proms or as corporate incentives.
The Modern Approach
The modern approach is very trendy, which calls for wearing branded socks in bright and bold colors, different patterns, and even embroidered emblems. These fashionable socks are especially suitable for online shops and weddings.
EverLighten specializes in creating quality, personally branded socks that are both practical and unique. The socks produced by EverLighten are very fashionable, durable and personalized. What is the point of spending money on boring socks that you are going to throw away? Our high-quality custom socks are stylish enough to be worn again and again.
For more info, please visit our website www.everlighten.com.