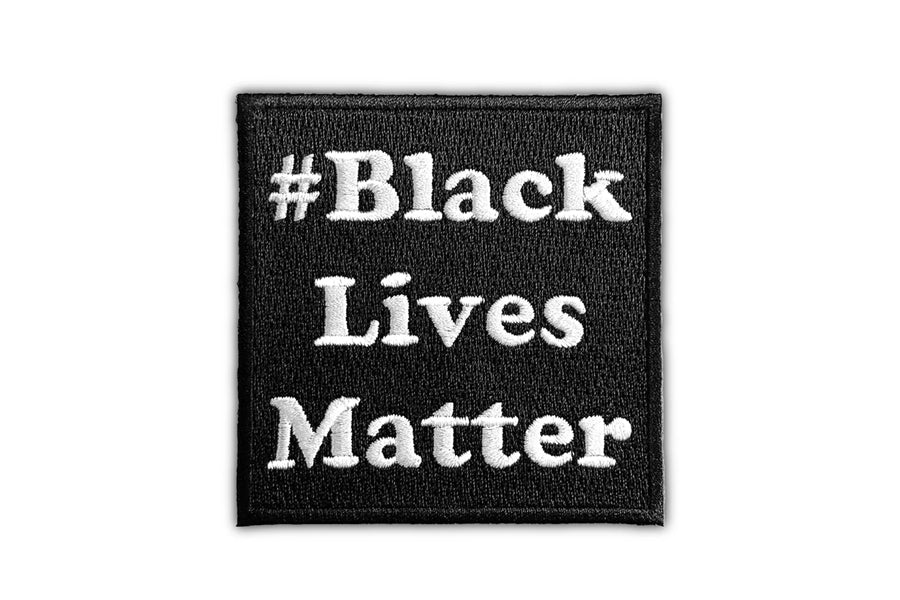 How to make & apply iron on patches

Inside: The simplest DIY for how to make iron on the patch.
Does anyone else like embroidered patch trends? I am fascinated! I like being able to add special flavors to clothes, shoes, and even school snack bags. These DIY custom ironing patches are the perfect project to show your personal style.
If you're anything like me, sitting down and learning how to perfectly embroider sounds like a struggle. I totally admire everyone like Jenny Hart who created fine embroidery art. She is very talented! However, not all of us can have that super talent, so I created a simplified version of a DIY custom soldering iron that anyone can make. And I'm going to show you how to do it, step-by-step.
How to make custom iron-on patches
To make these DIY iron-on embroidered patches you will need a few supplies:
Red and Pink Colored Felt

Black Colored Felt

White Embroidery Floss

Wonder Under Fusible Web

 
How to make iron-on patches step-by-step process


First, you will create a template. I simply drew the shape of the lips I wanted to create. You can also find the contour of your lips online and print it as a template.

Next, create a black background. This gives it the illusion of depth.

Then cut the lip pieces from your favorite lip shade.

Take your embroidery thread and need and use a chain stitch to create highlights on the lips. This gives that fun embroidered look without having to be a professional seamstress.

Last, cut a small piece of Wonder Under to fit the shape of your DIY patch and iron that on. Make sure to follow the directions on the Wonder Under packaging. It is super easy and makes any fabric iron on!

Peel off the back of the Wonder Under and you have created your own DIY iron-on embroidered patches.


How to apply iron-on patches
Now that we have our
custom iron-on patches
created it's time to apply them. You can apply the iron-on patches to any article of clothing, even a makeup bag. To apply the custom iron-on patches you will need:
The custom patch & clothing

A light towel
An iron & hard surface


Here are the steps:




Start by laying out the clothing and placing the patch on top of the article in the position you'd like it to be in.

With the iron heated to medium without any steam option on, gently iron on patches for about 10 seconds. This will activate the glue.

Carefully, turn the bag, or clothing inside out and place the towel on top of the patched area. Place the iron in place for 20-30 seconds.

Allow cooling before touching or moving.
Creating painted DIY iron-on patches
Print the patch you designed graphically on the iron plate on the paper, or put your own DIY patch directly on the iron on the paper with a black pencil sharpener.

Use paint to color each patch to complete the design.

Follow the packaging instructions, cut each patch in an interesting DIY shape, and then iron it on the bag or clothes.
Create your own DIY patch style:


Now that you have your own DIY ironing embroidery patch, please check out these other cool and colorful accessories DIY, you can add these accessories for a more fun and fresh style!

Colorful Tassel Necklace DIY

Fruity No-Sew Sunglass Case

Embroidered Kicks
How to remove iron on patches

And, if you change your mind, the best thing about making iron pieces on the patch is that they don't have to be permanent! If you want to remove the iron from the patch, you need a piece of wax paper and an iron. Just cover the patch with wax paper and press down with an iron for about 20-30 seconds. This will melt the glue and cause the patch to fall from the bag or clothing. Then, create another iron on the custom patch, and then start making it again from the instructions above.


Conclusion

Applying iron-on patches is a simple and affordable task, but it should be done with care. You must follow the instructions laid by the manufacturer of both the iron-on patch and the fabric on which you are attaching the patch. When done correctly, you would love the final design that you can flaunt at any place of your choice.
Consider EverLighten for all your custom patch needs. EverLighten is providing the services of custom product manufacturing including custom basketballs and other sports items with high-quality materials and attractive designs. We have a large pool of satisfied customers who consider EverLighten as their first choice for all of their custom product needs. EverLighten is popular for providing the best quality products at the most competitive prices and within the shortest duration.


FAQs


Can I iron on patches with regular iron?

If your regular iron gets hot enough to melt the design on the fabric, you can use it. 
Do you iron on patches wet or dry?

The iron-on patch should be done when the patch is damp. It should not be fully soaked.
What materials are used to make iron-on patches?

The best material for iron-on patches is cotton. Cotton is a fabric that can tolerate high heat.
What adhesive is used for iron-on patches?

Some of the best adhesives used for iron-on patches are Aleene's fabric glue, Elmer's fabric, and paper glue,  

Tear Mender's Instant Fabric, and Leather Adhesive