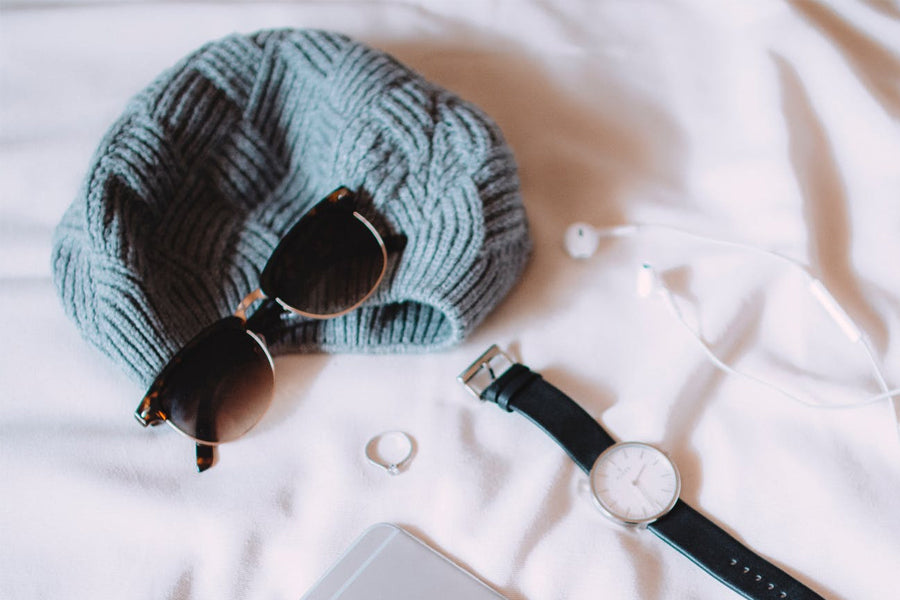 How to Make a Custom Beanie?
You don't seem to understand the fashion sense of people during winter. When it comes to those colder months, most of the people cover themselves with warm clothes, caps, and jackets. During this time, there's nothing better than to have a simple, warm, and cozy beanie on your head. It is a perfect item for the winter. Custom design beanies are the easy-to-wear and classy accessory to protect your hair from any damage. It is a very soft and comfortable hat that looks good with most outfits.
We can see custom beanie hats sitting directly on somebody's head, it's an additional embellishment such that a shirt or jumper isn't. Because of this reason, it draws some extra attention. Also, numerous individuals will frequently have a couple of custom design beanies in the pivot, dissimilar to a t-shirt, so on the off chance that you make an item that clients esteem, at that point, it's conceivable, your merchandise could be one of somebody's most consistently worn articles of clothing.
For those who are willing to create custom beanies but don't have experience in custom beanie hats, this is an article for all of you. You will get to know all the key details about the custom beanie.
Origin and History of Custom Beanies
Academicians believe that the term beanie might have come from the headgear worn in medieval schools, but some feel that the term comes from the button on top of the cap that resembles a bean seed. Oxford dictionary also explains that the warm, soft hats known as beanie might have come from the slang bean that means head.
Mechanics, welders, and other tradesmen have always worn beanies as it was a part of their working attire. Beanies help to keep hair back without having a form of distraction, like a brim of the ordinary cap. It lost its popularity by the mid-1940s when the baseball cap became popular.
Tips to Wear a Custom Beanie
If you've ever uttered the words that custom beanie hats don't suit you, then maybe it's because you are wearing the wrong ones. There are various tips to wear a custom beanie, and we'll be discussing a few of them.
1. Pick a Right Custom Beanie for Your Face
If your face is round or square, then you should choose a custom beanie without a turn-back cuff, with ribbing and a looser style that can add a bit of height to your face. You should also wear it slightly back off your face rather than pulling it down over your ears.
A bobble hat is another good option for this. If you have a long face, then a custom beanie can do wonders for you. Opt for a turn back cuff, which could even be in a contrasting color or have stripe detailing. Wear it tighter so that it sits cozily on your head to avoid adding any more height.
2. Wear Different Styles of Custom Design Beanies
Custom beanies can keep your ears warm in style. There several types of beanies you can rely on, just remember the first rule, select a custom beanie as per your face structure to look stylish enough. Custom beanie manufacturers create various types of custom beanies, here, we are mentioning the names of a few types of beanies:
Hipster beanie hat, high top beanie, woven beanies, ski masks, the slouch beanie, earflap beanies and many more.
6 Different Ways to Wear a Custom Beanies
Cold weather or hot, you can always rely on custom beanies to get the job done. Here, we will discuss the most common ways to rock this versatile trend.
1. The Standard
The standard method is the most effective to keep your ears and head warm. It simply means that you should wear the custom beanie without cuffing it, so it covers your ears and gives you the desired warmth. To follow this method, you should let the front rest just above your eyebrows.
2. The Single Cuff
If you're having a bad hair day or stuck in a casual office setting, you should consider this method of wearing a custom beanie. To follow this method, you should cuff the beanie once and wear it on the top of your head, with the custom beanie resting halfway down your ears.
3. The Steve Zissou
This hipster mainstay is the classic fisherman's look. To follow this method, you should roll or cuff the custom beanie twice and wear it at the top of your head. You can wear it forward or backward, depending on your choice to show hair from underneath or not.
4. The High Top
People who want to look cool follow this method. They wear the custom beanie as far toward the top of their head to let it rest above their ears, keeping it vertical and well-rounded.
5. The Robin Hood
If you're a creative or inventive mind, you won't mind leaving the custom beanie uncuffed in the front and cuff once in the back. The cuff should form an angle that starts and stops at either ear.
6. The David Beckham
This method will appeal to them the most who don't like to follow any rules at all. They wear the custom design beanie as far back as possible, letting the extra fabric slouch in the rear. It also covers your ears and allows some hair to stay in the front.
How to Make a Custom Beanie?
If you're interested in becoming a custom beanie maker then you can try following this steps which will help you becoming more stylish. After following this steps, you can start a business of creating custom beanies with no minimum order.
Step 1: Send us an idea for your custom beanies or you can send your design.
Step 2: Our professional designers will design your beanies.
Step 3: Make the payment.
Step 4: We will send you a sample for approval.
Step 5: If you want changes then you can give advice. We will modify it for you.
Step 6: After completing all steps, we will process the production.
Step 7: After the production stage, we will deliver your order to your door as soon as possible.
 For more info, please visit our website www.everlighten.com.