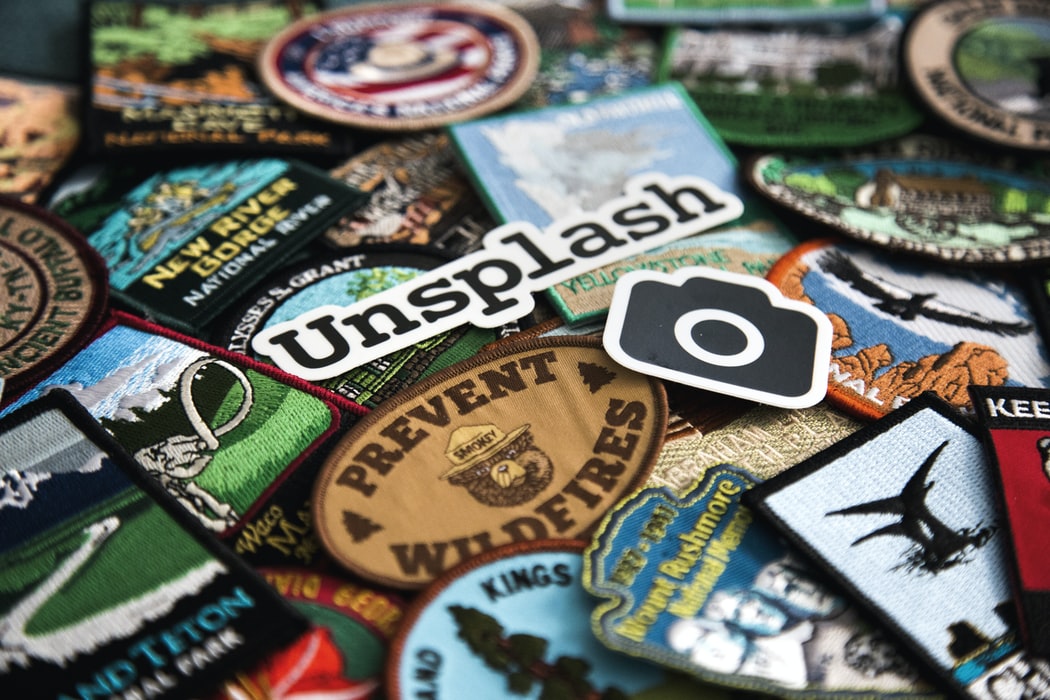 Investing to turn your business into a brand is the best business investment one can make. Building a brand is a challenging process; you have to cut through all the noise and establish a strong brand identity while creating a strong bond with your audience. For ages, marketers have utilized promotional products to market businesses effectively. A business owner can give away custom promotional products to their potential customers. These custom promotional products can be anything from their product library. A wide range of products such as custom socks, custom patches, custom challenge coins, custom beanies, custom tambourine, custom medals, etc. makes the perfect present for business promotion. These custom promotional products should have a logo of the company. A huge advantage of giving such products is that they become an integral part of their daily lives. Thus, it can be a useful tool to market your brand innovatively.
Custom promotional products can prove to be a low-budget secret weapon of influence. If you nail it, then you'll earn referrals, boost retention rates, upscale your sales, and build long-term customer loyalty. Whenever you talk to a person who is a fan of any brand or product, you can sense their excitement of owning a brand's product. It's a feeling of pride that goes beyond the functional efficacy of that product.
You can't build a brand in a day. A brand is a result of numerous efforts and consistency based on an understanding of consumers with crystal clear ideas of their brand. Brand activations play a vital role in building brand identity and interacting directly with people and evoking a strong emotional response from their consumers. But keep in mind, when you give promotional products to your potential consumers, you do it well because there are right ways and wrong ways of doing everything. So, if you mess up the process, you may lose your customers. In this article, we'll be learning about choosing a perfect custom promotional product to activate your brand.
You must want to know everything about the brand activations first. So, let's begin with that.

What is brand activation?
Brand activation alludes to an event, campaign, or collaboration through which your brand creates mindfulness and constructs enduring associations with your target audience. Most brand activations are interactive, permitting crowds to connect directly with a brand and its products.
The meaning of brand activation is commonly misinterpreted or mistaken for broad marketing methodologies. The disarray is reasonable: building awareness and connecting to an audience is undoubtedly the focal point of most branding and advertising campaigns.
Still, brand activation refers to a particular campaign or event, a solitary experience with the unique motivation of dignifying your brand as opposed to the general, continuous cycle of branding.

Some types of brand activation
Brand activation requires a lot of preparation, perhaps more than the typical marketing tactics. But, the bright side is those modern marketers who activate their brand has various options available at their disposal.
Let's check out some of the most effective brand activation strategies to keep your brand in the mind of consumers.

Experiential Marketing
Experiential marketing is sometimes referred to as engagement marketing. It is a technique where a brand makes a vivid, genuine experience to engage with their audience. These encounters don't solely include a brand's particular products, but also the qualities a brand believes in and the opinions it wishes to transfer to their consumer base.
For instance, suppose you need to use experiential marketing for advertising your photo editing software. You create a pop-up photo booth where individuals come and take pictures with their relatives and friends. After that, they receive the edited images created by your software to take them home. Here, the mission is to drive awareness and kindle interest for your product, all while creating a memory to cherish and providing an engaging experience to your potential consumers.

Free-trial campaigns
A free-trial campaign is one of the most tried and tested formula of brand activation. The objective is simple: you let people try your product for free with the expectations that they'll cherish it and desire to purchase it or take an interest in other products from your brand.
Remember, there are correct ways and incorrect ways to pull off a free-trial campaign. Consider all the occasions you've attempted to maintain a strategic distance from an over-enthusiastic shopping mall vendor who attempts to offer you a free snack or other products. You may not find it pleasant, nor does it motivate you to check out their other products. You may not remember the brand at all. So, remember when you organize a free-trial campaign, consider events or places your target audiences likely to attend.

On-Site activation
The intention of brand activation is to form solid associations between your brand and audience. It's obvious that there is no better setting for brand activation than business headquarters.
This technique is mainstream among retailers and other B2C brands. They organize events at their stores, provide food and refreshments, and allow their target audience to check out the products personally. Preferably, people admire this experience with a recently discovered appreciation for these brands and how they treat their clients and consumers.

Industry events and trade shows
Trade shows and industry events give plentiful opportunity to activate your brand. Regardless of whether you book space for a branded booth in a trade show or host a live seminar, workshop, or presentation, these events uplift your brand authority and acquaint your brand with new people. Additionally, an industry event is the ideal setting for brand activation techniques like experiential marketing or free-trial campaigns.

Benefits of promotional gifts
You can build brand loyalty through custom promotional gifts when customers choose your brand over your competitors, and it will help boost your business ultimately.
Promotional gifts can be a constructive way to drive more engagement and build long-lasting relationships.
When you provide your customer with a well-thought-out promotional product that is useful as well, it tells them you care.
When you're working with a low-budget for marketing and advertising, or you're a small vendor, custom promotional products can come to your rescue. Products like coffee mugs or custom USB drives are affordable options to invest in which your customers will find useful.
You can always research your clientele and give them a product with a personalized message specially designed for them.
Personalization may help customers develop a passion for your brand, values, and products. These promotional products offer excellent internal and external value.
Custom promotional products can be used to gift your staff. It will boost their morale, and your brand will earn their loyalty because it reminds them that their company values them.
Nobody will deny the benefits of custom promotional products. If you get it right, you'll drive more sales, but if you get it wrong, it can be a PR nightmare as well. So, choose wisely.

Tips to choose custom promotional products to activate your brand
For better brand activation, it's very important to form an emotional connection with your customers.
In the present scenario, there's lot of competition in customer-centric market. Now, everything you do for marketing, advertising or publicity is not accepted whole-heartedly. It's not only about your brand name and logo anymore; you have to put your brand in front of your target audience in the right context. You need to design your advertising and marketing campaigns in a way which is unique and gives sufficient information about your brand. Well-picked custom promotional products are way to do that. Inadequately chosen promotional products can harm your brand identity.
Here are a few things we consider when helping customers pick out promotional products.

Observe trends, but don't follow them blindly
We all follow the trending topics in the world. You can get inspiration from them while creating unique custom promotional products for your consumers. You can make custom socks as per the latest obsession over OTT platforms. You can put something winter-specific on your custom beanies as well. It's similar to other custom promotional products like custom patches, custom medals, custom baseball caps, custom challenge coins, custom lapel pins, and many more. To a point, it's helpful to follow the trends, but you have to keep that in mind; they can become obsolete quickly. So, you don't over-rely on them. That's why we suggest you do not follow them blindly.

Custom promotional products should mirror the brand's purpose
While choosing a promotional product for customization, keep in mind that it fits your brand's purpose. If you are a restaurant, you can give a customized key-chain that looks like food. If you are a cyber-security company, then giving a spy-gear laptop backpack can be an appropriate idea for employees and valued customers. If you run an obesity clinic, then giving out branded junk food won't seem a good idea for your brand. That's the reason we say that while choosing your custom promotional products, you should keep in mind that it fulfills the purpose of your brand.

Pick a valuable product
If you can think of a promotional product that can work as a pleasant present, then you've got a winner. Sometimes brands put a logo on anything and everything. Don't do that; put some thought behind choosing custom promotional products. If the product is useful and you can use it frequently, then it can worth a fortune.
If your brand is renowned and your product is decent enough, then you may be able to sell coffee cups or various types of clothing. People will hold these things for a long time, and your brand can enjoy a good recall value as well.

Some recommendations for promotional gifts
Gifting can be expensive too, but you can create a great custom promotional product that is inexpensive. While choosing a custom promotional product, you should not compromise on the quality. You can select consumable products as well; consider custom socks, custom beanies, custom baseball caps, etc. with the brand's logo. If you are a music lover, then you can consider choosing a custom tambourine as well, while custom lapel pins or custom medals can be creative and effective choices.