#CustomProducts, About EverLighten, custom baseball jersey maker, custom cotton Jersey, custom jersey, custom jerseys supplier, custom name jersey, custom silk jersey, custom wool jersey
Benefits of Custom Jersey in Sports
|
Oct, 20 , 20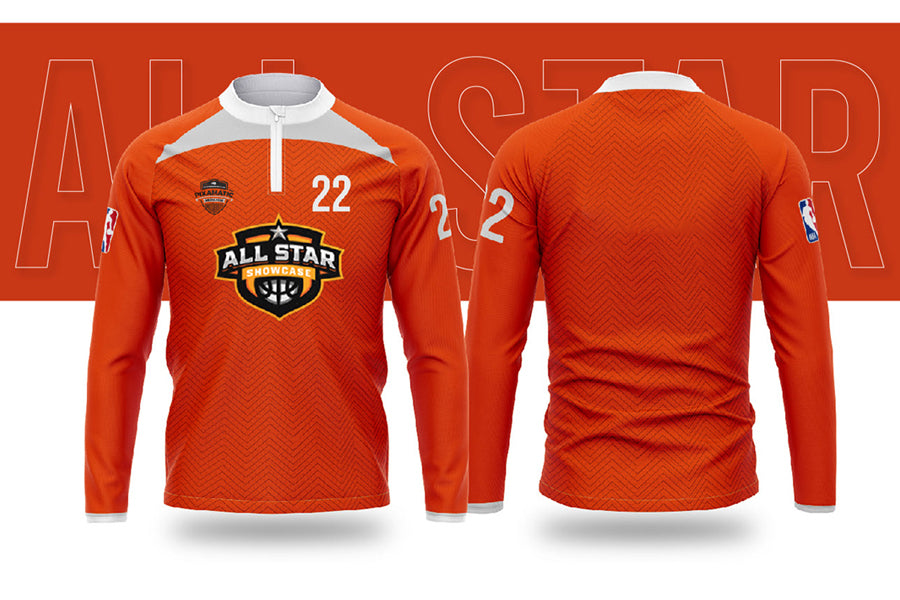 Sports uniforms make a significant impact on sports. All players wear the same uniform, including support staff and coaches. This uniform represents a team, and whenever we hear the word team, we automatically think about unity. Sports and teams are co-dependent. If we speak about sports, then teams are a byproduct of that. They are a union of sorts, and teams have the same jerseys with logo and their name.
The other aspects attached to sports and teams are fans - without them, teams are incomplete, and fans as well wear the same jerseys that represent their favorite team. Anyone can customize team jersey with name & logo at minimum cost. All in all, custom jerseys have several benefits, which will be discussed in the following blog.
The History of Jersey
Jerseys, as a concept, is not that old. This soft, stretchy, knit fabric, originally made from wool, has over 100 years of history attached to it. Players before that period used to play in their birth suit. Traditionally, we describe the jersey as knitted wool or cotton clothing. Over the years, the jersey's material and style changed. Custom cotton jersey, custom silk jersey, custom wool jersey, custom rayon, or viscose jersey, we used every fabric to make the jerseys.
In 1811, Freidrich Ludwig Jahn opened the first open-air gymnasium. At that time, Gymnasts used to wear grey linen clothing. By the end of the 19th century, makers used cotton fabric in uniforms, and it became essential to dye the shirts different colors with numbers embroidered on them to distinguish teams and players from each other. Those were the first custom jerseys, in a sense.
The textile revolution of the 1930s brought synthetic fabrics like nylon, polyester, and spandex with it. They were tear-resistant and elastic. To date, sportsperson wears synthetic fabric custom jerseys for international and national sports. Sports custom jerseys bring people closer and give them a sense of union. People consider owning a custom baseball jersey or a custom name jersey of their favorite team from the tournament.
When you think of the potential customers for customized or personalized jerseys, the first one comes to mind are those connected to the field of sports. Players, support staff, coaching staff need to wear something which represents them as a group, loyal fans will need custom jerseys to show their support to their favorite team, and people who follow pop-culture may require it to look just cool. Broadly, all of the reasons above mentioned are related to appearances, but there's more to custom jerseys than it seems. Today, we'll be discussing the benefits of custom jersey and the reasons for having customized team clothing.
Sports is all about teams, and teams should look similar while they're on the field. To play baseball in your neighborhood or to participate in a local cricket premier league, you need a custom jersey for both events related to sports. Custom baseball jersey may help improve your playing ability as well. So, it's not about looks - it's about comfort and competitiveness as well. So, let's take a closer look at some of the benefits of a custom sports jersey.
Recognition
If you're playing sports, you need recognition, people have to identify yourself to relate to you. For a team, it's a priority & necessity. It helps spectators, umpires, and referees to identify the players much better. When team players wear a custom jersey, their team logo and color of the custom jersey have to be clear so that audience can identify them on the field. It's beneficial for the players and team management as well. When they wear a custom name jersey having the same color and logo, it will help people to recognize the team and players wearing those custom jersey.
Uniformity
Plain jersey or sports apparel won't be as relatable as custom jersey tailored for your team because it displays the uniformity. When you wear clothes having the same color or pattern, it makes you look more like ONE, with logo and team details on, the custom jersey will look more official. This uniformity adds a nice touch of professionalism. Having uniformity can also boost the morale of the players, and a cool custom jersey to wear may get the players excited to play and represent the team.
Team Unity & Visibility
When players wear their uniforms or custom team jersey, they feel more connected with their team. It gives them a sense of unity, they know they're wearing something which represents a whole team and not just individual personalities. It helps them to reinforce a strong teamwork, team spirit and become ambassadors of the brands or sponsors they stand for. It also helps players recognize each other on the field, you should know who is where and which player needs to be addressed for a particular action to be implemented.
Style
Some uniforms look exciting to wear. The design of a custom sports jersey makes them edgy, trendy, and stylish. You have to feel comfortable at the same time you have to grab the eyeballs of everyone around you. Eye-catching custom name jerseys may help you do that. The style of your custom jersey channels the vibe around you and helps you look more competitive and your team more formidable. Several teams choose to wear custom jerseys so they can look more stylish and edgy on the field. It helps players gaining a confident aura about the team members, and even opponents can feel that energy radiating from them.
Freedom of Design
Designs can be simple and complex. When teams decide to get in touch with people responsible for their overall look, they can have almost anything on their custom jersey. The professionals will assess the team motto and the identity of their players and then design the jersey accordingly. Since there is a lot of freedom concerning the designs of custom jerseys, teams have to make sure that their designs will look as unique as they want it to be. Custom jersey helps you get the first impression, and you will want to make the best out of it. To set yourself apart from the others, you require a very well-crafted custom jersey.
So are you thinking of having a custom jersey for your sports team?
For more info, please visit our website www.everlighten.com.