A comprehensive guide to designing custom football socks
|
Mar, 01 , 22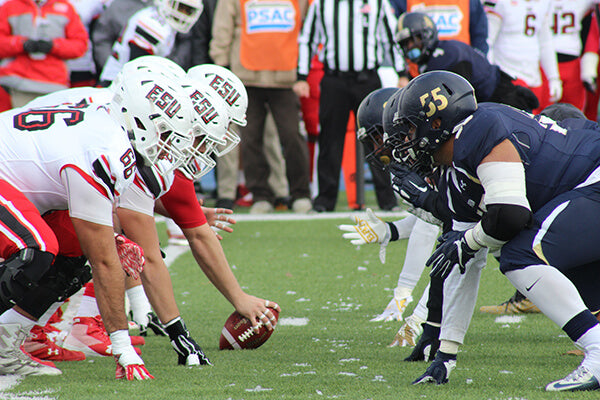 You might be familiar with the old phrase "dress to success" and its importance in the business world. However, it also applies to the world of athletics. People invest a lot of time and effort to look their best when going out, but for strenuous physical activities, they think little. Wearing proper gear on the field and practicing ensures comfort and boosts your confidence. People mostly think of t-shirts and shoes with sports gear and give little importance to socks. We spend time, money, and effort finding the best trainers or cleats, checking for the latest moisture-absorbent t-shirts and jerseys, but don't think about buying the best sports socks. Research in recent times has shown the importance of high-quality performance socks. They better manage moisture and give you support and cushioning your feet need during athletic activities. Your best sports shoes are of little use if you don't have a good pair of socks.
Football players train hard and put their bodies through physical stress for long periods every day. They sprint at full speed, push out, jump, twist & bend to score. Between training and games, they perform rigorous activities. They take advantage of every opportunity to perform a little better with the latest sports information - one of that information is about custom football socks. As a player, you don't have a choice. Your coach or team manager will tell you what kind to buy and follow, or your team will give you some pairs before the new season. But, if you are a manager, coach, or an individual looking to perform better, you need to know about football socks.
What are football socks?
Football socks, performance socks, or sports socks - you can call them whatever you like - are essential items for footwear. A person who takes regular part in any sports or goes to the gym every day puts a lot of pressure on their feet - it is around 100 tonnes just during walking. So, you can imagine what happens to our feet when we run, jump, kick, or collide.
Benefits of wearing custom football socks
Custom football socks help increase endurance and performance in players, taking up their performance several notches. These socks use security arch pads with extra cushioning for more protection. They do the knitting using multi-functional yarn with moisture-wicking properties. With a peculiar non-slip silicone padding, it helps to avoid accidental falls and absorbs maximum impact.
Moisture resistance
They make football socks using synthetic yarn, mainly using various blends of polyester and nylon because of their remarkable moisture-absorbing properties. These socks also provide athletes superior ventilation to keep their feet dry & cool. 
Enhanced heel and toe cushioning
Custom football socks provide extra heel cushioning and arch support; it has a better grip, which in return lessens fatigue during long periods. These socks save the feet from impact by providing optimal compression. 
Anti-microbial and odor control
Our socks can be a breeding ground for bacteria and microbes because of sweat; it causes smell and can cause various feet related issues. Custom football socks are treated with antimicrobial finishes protecting the feet from infections while controlling odor. 
Ankle support
Football players risk ankle injuries because they kick the ball and collide with opposition players. Custom performance socks provide extra ankle support and help to improve blood circulation, reducing fatigue and the possibility of injuries. 
Slip resistance
You want to focus entirely on the game and not roam on issues like falling socks while running or kicking. These socks don't slip because of their anti-slip material and silicone pads, and they help the socks be well-fitted during rigorous activities. 
Anatomical right and left toes
They manufacture custom socks with keeping our anatomy in mind; socks for relevant toe reduces friction and chances of blisters. They also provide better sensory feedback, increasing the player's performance. You want to maximize each point when the game is on the line. 
Custom socks materials
Football socks are made using a blend of various materials in different ratios; these are the most common materials: 
Nylon: It is one of the most common and most helpful materials in producing athletic wear, including t-shirts, shorts, etc. Nylon is a synthetic fiber; durable, lightweight, and flexible, necessary for football socks. 
Polyester: It is durable, lightweight, and more breathable than nylon. With its superior moisture-wicking properties, it is suitable for custom athletic socks. 
Olefin: It is fast-drying, easily washable, and lasts longer while providing better comfort. 
Teflon: It is a friction-resistant material thus, preventing blisters on the feet. Teflon is also water-resistant, ensuring better grip and protection against slipping; the fabric provides high comfort.
Best NFL game socks 
The NFL game socks are made using a blend of cotton, nylon, polyester, elastane, spandex, and other materials. They quickly absorb sweat and remain dry during the game. Here is a list of the best NFL socks? 
Padded football socks: These are made using cotton, nylon & elastane, giving them a softer feel. The materials combination helps to provide optimal breathability and compression while also stretching above the knees. These socks are durable and resistant to bacteria and odors because of their antimicrobial features and moisture control properties. After wearing this sock, you won't be willing to go back to your regular socks. 
Extra sweat-absorbent: These football socks provide better moisture-wicking, compression, and comfort while offering arch support. They are suitable for people who sweat much than usual during intense activities. Damp and soggy socks can cause blisters and feet issues - it helps minimize the problem. A combination of 97% polyester and 3% spandex is ideal for making this type of socks. Spandex gives elasticity while preventing slippage during running. You can also wear it if you have sweaty feet during your daily activities. 
Extra cushioned over the calf: These socks are slightly thinner than those above; they are ideal for wide feet. The materials used are a mix of cotton, elastane, and nylon - making them lightweight and breathable. The extra cushion socks come with ribbed cuffs, reinforced heels, and toes, along with shock absorption padding. 
Grip socks: These socks come with additional underfoot and ankle cushioning. One of the fantastic features of these socks is the "grip threads," giving players' feet extra stability while playing. They are suitable for more extended periods of play without compromising comfort. 
You can design your custom football socks with this information, but you need a passionate, experienced, and reliable manufacturer. EverLighten has over eighteen years of sock manufacturing experience for NBA, college, and university teams. 
Custom socks, no minimum: You can order as many custom socks as you need - they accept every order and don't have a minimum order limit. 
Fast turnaround: They have a dedicated factory for socks, ensuring every order is complete in the quickest time. 
100% quality check: The manufacturing experts check each pair of socks for quality during manufacturing and before shipping. 
Free design help: The in-house design experts help in the design completion; upload the image/ sketch. 
Dedicated account manager: Every customer gets a dedicated person for help. 
Order tracking: You can track the order anytime with an online order tracking tool. 
Worldwide shipping: They provide worldwide shipping for free. 
You don't want players losing attention when the game is tight. A custom football sock will help prevent injury and help in performing better. If you are looking for high-quality athletic socks, visit EverLighten.com.