Custom Socks
8-tips for high-quality screen-printed custom socks
|
Nov, 10 , 22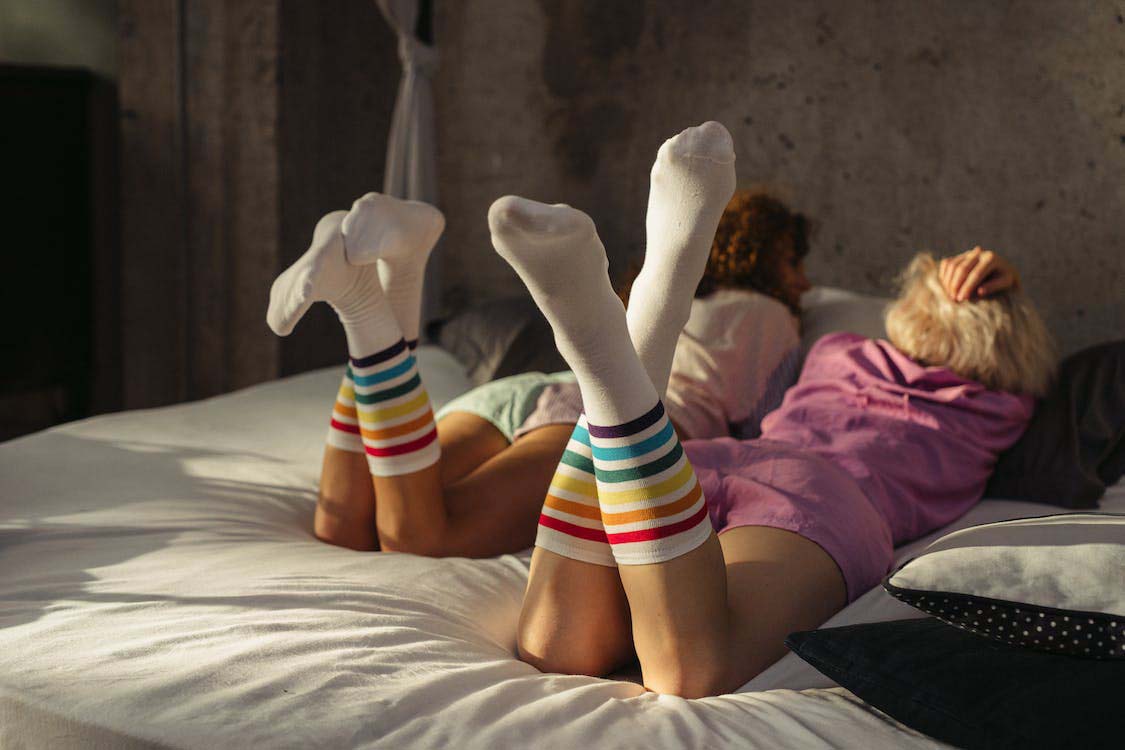 That's right! You can get
custom socks
 with the screen printing method. With technological advancements, the process works well for socks as other apparel, like t-shirts. You can transfer any image, logo, or artwork to a transfer sheet and press at 400-degree Fahrenheit to get a print. So, if you want custom socks, it can be an option. It is helpful for vivid and high-contrast designs in darker shades. However, the process has its cons, and before you jump in, you must understand it. For perfect prints, follow the dos and don'ts.
Use high-quality image files: Technology has come a long way, and it is possible to create realistic-looking designs. Screen printing allows you to personalize your socks with every artwork imaginable. However, the print quality depends upon the quality of digital files, i.e., the better the resolution, the better the print. Use the highest possible image quality; small, low-resolution, and compressed files can cause blurriness. Do not use readjusted images to make up for low resolution. To recreate the exact print, use a vector format artwork and upload it as a PDF, EPS, or AI file. It can be the difference between eye-catching or average-looking custom socks.
Don't forget the constraints: You should know the sock size and how the artwork will look at them. If you have a wide range of styles like a no-show, ankle length, crew length, over-the-calf, knee-high, etc., don't forget to check on every one of them. An artwork that looks wonderful for long socks might not look lovely on no-show socks. Stick to large, bold, uncomplicated designs and texts for smaller ones. It is better to reduce the size or change per style. Using the same for each might ruin the look of your custom socks.
Check sock colors:Every color looks vivid and eye-catching on plain white socks. However, many shades won't be as visible or look lovely, even if they appear fine as standalone. Colors like plum, navy, gray, or charcoal are challenging to see on darker materials. If you want the artwork to pop, using low-contrast combos like pink on pink might not be helpful. Check with the supplier for high-contrast color combinations; manufacturers like EverLighten guide and provide customers with various options.  
Do check various inks:Screen printing also offers a wide variety of inks, like metallic, glow-in-the-dark, glitters, etc. They help add some creativity to your design and make an impression. Mind the artwork if you plan on using these; adjust the details and texts a bit. They also require high expertise; it is advisable to go with an experienced manufacturer like EverLighten - they have handled every type of technology, material, and dye.
Keep the big picture in mind: It is tempting to show creativity and use artwork with finer texts and various elements. You are likely to think that the more details, the better-looking socks. However, it is not the case; because of screen printing, dyes/ inks can bleed a bit, making the details blurry. If your artwork contains finer details, you want to ensure the size is more than usual. Follow proper constraints and use fonts like serifs. Swap decorative fonts with simple ones like Calibri or Myriad and make them ample if you want them to be legible from a distance.
Do remember that not all colors are equal:While screen printers can mix and match hundreds of ink colors, a few are challenging to replicate. For example, neon inks with extreme saturation and vibrant shade of purple and blue do not have equivalents. While a quality manufacturer has most of them, it is wise to keep a backup color - unless it is the top-most priority - so there are no surprises. If possible, then provide the Pantone matches to the supplier.
Know that they look different on screens:While an artwork might look lovely on a computer or phone screen, it may look different on socks. The color space is the vital difference between what we see on screen and in life. A monitor emits light through a combination of red, green, and blue LEDs. However, in print, we see colors through the light passing through dots of cyan, magenta, yellow, and black ink. The color spectrum is much smaller than the previous one and challenging to match.
Do mind the fabrics:Like different fabrication methods that can create a unique look, the fabric also determines how the colors will look. Some absorb and keep dyes better than others, like organic materials such as cotton and its blends. They are multifilament, enabling them to be better than synthetic materials.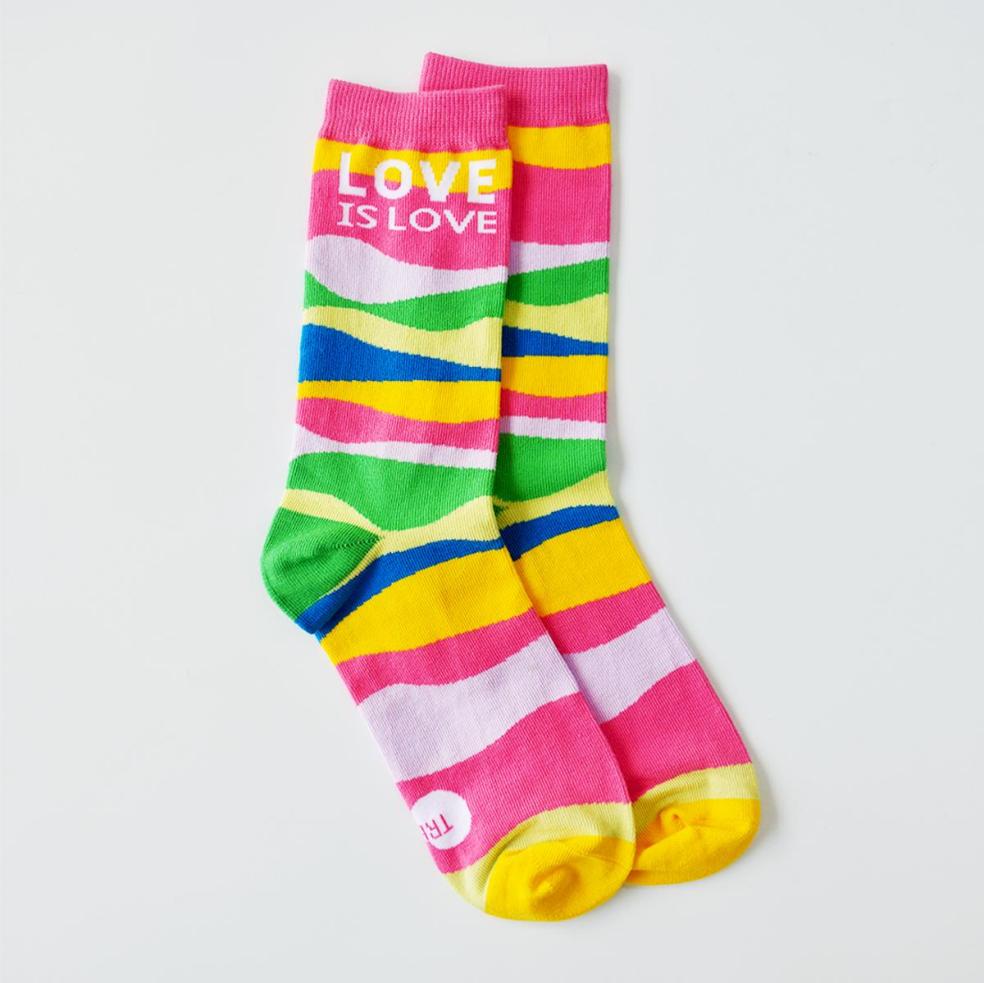 Conclusion:
Screen printing your custom socks is exciting; you can create them for promotions, gifts, selling, fundraisers, etc. Following these tips will help you with lovely artwork that will get attention. Connect with a reliable manufacturer to bring the socks to life. EverLighten has been making
custom socks
 for over eighteen years. They have helped startups, corporates, brands, nonprofits, sports, varsity teams, etc.
Evelina Edens was looking to create custom socks for her fashion brand - Wear Your Snacks. She wanted to make something unique - athletic socks with food and beverage prints. However, she was confused about the printing process. She had contacted several manufacturers previously but did not like the quality. Our team suggested going with screen-printing; it was likely to produce the best artwork with the material. Now, they are running a profitable business with EverLighten as their manufacturing partner.
Get the best custom socks by partnering with EverLighten:
Best pricing: We make custom socks in our factory, which helps customers to get the best prices.
Premium quality: Customers get custom socks with the best materials and the latest production methods.
Fast delivery: our factory helps deliver orders in the least time.
Customer service: Customers can contact us 24*7 for their queries.
Customer-centric: They love helping every customer create their dream socks.
100% customization: Customers can customize every aspect of their custom socks.
Minimum order quantity: Customers can order as many socks as they need; EverLighten offers the lowest minimum limit in the industry.
Worldwide delivery: EverLighten delivers to every part of the world, and you can track orders with the online tool.
FAQs: 
What is the best printing method for socks?
The best printing method for socks is often sublimation printing, as it allows for vibrant, full-color designs that seamlessly integrate with the fabric.
2. Can you screen print on socks?
Yes, screen printing is a viable method for decorating socks. It offers a durable and cost-effective way to achieve high-quality designs.
3. What makes a good screen print design?
A good screen print design is characterized by clarity, precision, and vibrant colors. It should be well-aligned and effectively convey the intended message or aesthetic.
4. How can I print better quality?
To achieve better print quality, consider using high-resolution images, choosing the right printing method for your design, ensuring proper color calibration, and working with experienced professionals or reputable printing services.