6- reasons why custom products are awesome for corporate gifting
|
Apr, 28 , 22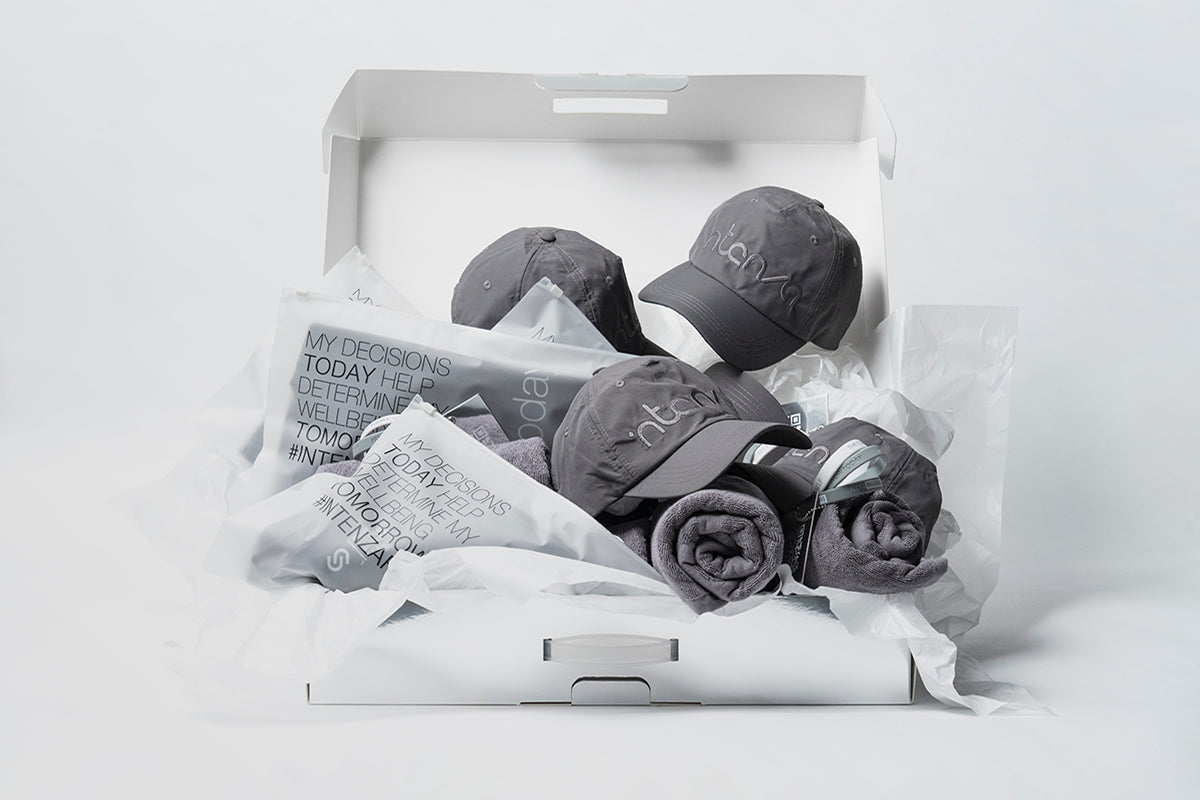 Choosing a perfect corporate gift is not simple as it looks; it is pretty challenging, especially considering its importance in building relationships. Relationships with clients, customers, and employees are crucial for business success. So, you want gifts that exhibit you have put time, thought, and effort into showing your appreciation. Many companies err in their thinking by giving only expensive products. In their minds, "expensive equates to appreciation ."But it is not valid in the real world; people want personal items with some use in their lives. You can achieve all of these using custom products. They are pretty helpful in attaining various goals at once, including meaningful relationships and brand visibility. And, to be honest, it's what corporate gifting is all about. 
What are corporate gifts and their importance? 
Corporate gifts are given to your customers, employees, vendors, clients, and people associated with your organization. They might be people sharing the same office space or working remotely - which is more popular nowadays. Companies give them a gesture for expressing their gratitude, appreciation, and importance for their business. Corporate gifts have a wide range, including gift cards, discounts, special offers, promotional products, etc. The primary purpose of every gift is to make a long-lasting impression on receivers. 
Right corporate gifts can bring smiles to receivers and are permanently etched in their memory. 
63% of organizations believe corporate gifts are crucial for improving client relationships. 
94% of top executives credit gifts for positively impacting business.
53% of employees stay at their organizations because of gifts as a gesture of recognition and reward. 
About 27% of organizations say corporate gifts resulted in people referring their business to new customers. 
Benefits of custom promotional gifts: 
A famous saying "people may forget what someone said or did, but they remember how someone made them feel." It also applies to corporate gifts; with a distinct sense of being valued, they transcend to other areas, including organizational framework, motivation, service, sales, etc. 
36% believe businesses should offer a personalized marketing experience, including promotional products and gifts. 
The number goes up to 70% when only millennials were considered. 
Custom functional products deliver six times higher results compared to a regular gift. 
Businesses generated 17% more revenue when they used customized products. 
 Here are the benefits corporate gifts provide your business: 
They help in building meaningful relationships: 
Most people like to do business with organizations they know, trust, and like. Custom corporate gifts set the stage right for making a positive impression; they also subconsciously help ingrain the brand name. By rewarding prospects with a promotional product for attending your tradeshow or watching your product video, you make a long-lasting impression resulting in the start of a meaningful relationship. 
They fortify company culture: 
People's relationships with their organizations have changed; gone are the days when only monetary rewards brought the glitz to employees' eyes. Company culture has changed entirely recently, with 95% of candidates believing "company culture to be more important than compensation"; it is an eye-opening statistic. When you give practical corporate gifts, you are getting closer to achieving ideal work culture. The practice of gifting harmonizes the relationship between organizations and employees making them feel valued. It positively impacts employees and clients, increasing performance and satisfaction. Other benefits include higher contributions to their job with more enthusiasm, less turnover, and sticking longer with the organization. 

They motivate employees:
No organization can succeed without motivated employees. However, motivating employees is quite a challenging task with organizations trying to develop various ways year-round. It is of utmost importance to achieve efficiency in operations to customer service. There is a limit on how much an organization can motivate its employees with traditional methods. People crave "recognition" for their work; custom corporate gifts help achieve it. Personalized gifts are socially recognizable and help to gain peers' attention. It is no surprise that 70% of employees accepted getting holiday gifts from their employer motivated them to work harder; the number goes up to 79% in the case of millennials. Despite being scientifically proven to motivate employees, it is of shame that only 42% of companies use corporate gifts. 
They reinforce brand building:
Too often in the corporate world, organizations fall into the trap of not communicating with clients, employees, and customers regularly and clearly. Sparse and sporadic communication is the number one reason for not achieving business success. Corporate gifting at the right moments helps to remind people of your existence and reinforce the name in people's minds. When people use, touch and feel a gift, it builds a psychological connection between them and your business. 

They help to advertise cost-effectively:
With people's attention going down and the cost of advertisements like TV, print, and social media going up, it is of no surprise a decrease in their ROIs. Moreover, these don't provide many personalization options to the extent you want. You can create many quality custom products with your name on less budget, guaranteeing you get better ROIs. 

They help generate more sales:
The ultimate goal of any business is to generate revenue and profit regularly. Any company which says otherwise is lying. With a combination of the mentioned factors, custom corporate gifts help to increase revenue. 
Points to ponder when sending corporate gifts

:
The importance of corporate gifts would have become apparent with the abovementioned points. They are a multi-pronged tool in elevating your brand quotient and creating long-lasting, meaningful relationships with key people. However, the process needs to be executed holistically and non-erroneously. Keep these critical points in mind for harnessing the power of corporate gifting: 

Setting up your gifting goals:
Set up your goals whenever you want to use corporate gifts. Ask yourself some questions:
What is the occasion for a gift? It is a gift for tradeshows, customers, or high-valued clients. 
What do you want to achieve from the gift? Is it for brand awareness, for achievement, or something else? 
Listing the points will keep you engaged and help create better gifts while retaining your core brand image and values. 
Time the moment:
A corporate gift is about rewarding and humanizing relationships in this automated world. Gifting in the perfect moment helps to increase positivity, happiness, and brand value. Two of the days everyone expects a gift are: birthdays and anniversaries. But, when you create and give a gift in a private sphere, you are missing out big time. Every one of us lives a multi-dimensional life with personal, social, and professional events. Some of the crucial events suitable for corporate gifts are: 
Individual life events: Birthdays, weddings, baby showers, wedding anniversaries
Work events: Onboarding, hiring, retirements, promotions, work anniversaries
Achievements: Sales target, achieving team goals, project completion 
Holidays: Christmas, New year, Independence day, etc.
Events: Product/ service launch, trade shows, conferences, fundraisers, public seminars/ talks. 

Set the budget:
After identifying key gifting moments, you need to figure out the most realistic budget. An ideal gift strategy needs to accommodate unexpected events, but preparing a detailed list will keep you directed. 
How many clients or employees do you intend to gift?
What was the previous budget for gifts - if any?
How many meaningful events are you looking to cover? It would help if you also kept an eye on your competitors. 
Use the budget properly: 
It doesn't matter how much corporate gift budget you have if you cannot utilize it properly. In most cases, you have to choose between either of these two: 
Reaching a larger group of people with slightly cheaper gifts. 
Reaching to a smaller group of people with somewhat expensive gifts. 
Select the proper gift manufacturer:
A manufacturer links you and your customers; you want your corporate gifts that share your values. Often, companies go with a manufacturer to save some bucks, but they miss the delivery deadline or do not get the quality they were expecting in their budget. It can negatively impact your company's reputation. Whenever you contact a manufacturer, ask yourself:
Do they completely understand your unique requirements for corporate gifts?
Do they provide answers to your queries satisfactorily? 
Do they help choose and create the right skills for the occasion?
Do they provide after-sales services? 
Can they accommodate some last-minute changes? 
Corporate gifts ideas:
With custom corporate gifts, you can create and give whatever you like, but some items are more effective than others for your goals. Here is a list of some evergreen corporate gifts; you can give them standalone or bundle them together. 
T-Shirts: Custom corporate t-shirts are excellent for making an impression. You can easily personalize them according to the occasion, text, and business logo. 
Hoodies: Custom hoodies are in fashion with the rise of millennials and tech companies. There was a time when people used to consider these only for athletic activities, but now employees wear them to their offices. They are durable and provide a large area to showcase your logo and message. 
Sweaters: Custom sweaters look classic and help to make a perfect impression. They are relatively more expensive than the other mentioned products so that you can create them for high-value clients, and they are durable and will provide a brand impression for years. 
Scarves: Corporate custom scarves can be worn in any weather; they look classy, and your logo will always be in front. 
Face Masks: With the pandemic, face masks became essential; you don't want to miss out on the goodwill they help generate. 
Custom socks: Socks as corporate gifts are suitable because they are a subtle way of showcasing your logo, and they are helpful as an everyday item in people's lives. There is plenty of variety to choose from, e.g., casual knit socks, printed socks, athletic socks, face socks, and fuzzy socks. You can select some premium materials for special occasions like bamboo, merino wool, cashmere, silk, etc. 
Custom hats: Custom hats as corporate gifts are fabulous with style to suit everyone and every occasion. People can wear these in any season with different types like dad hats, trucker hats, beanies, and many other styles. Your business logo will always be visible, making a huge impression in its lifetime. 
Custom patches: You can create custom patches with the occasion in mind and various backings like iron-on, adhesive, and velcro for easy application. They look great on other products, e.g., hats, t-shirts, hoodies, backpacks. There is a lot of variety to choose from, including embroidered, chenille, leather, printed, and woven. 
Custom drinkware: No corporate gift can be complete without drinkware. People in the work environment need to keep their bodies hydrated and refreshed with their favorite beverages like water, tea, and coffee. You can create koozies, water bottles, tumblers, and mugs according to your liking. 
Custom metals: People have been using lapel pins, medals, challenge coins, and keychains for a long time to reward and appreciate employees. They last for years, and people like to keep them as souvenirs giving a huge brand impression. 
Custom office supplies: Offices need pens, notebooks, diaries, and calendars to be more productive. Use them to create custom gifts for your employees and clients. 
Custom plush toys: Everyone loves plush toys, and you can use them to create your business mascot or themed plushies for gifts. People can keep them at their work-stations or homes, making impressions for a long time. 
Custom bags: Corporate custom bags like tote bags and backpacks provide extraordinary ROI by making an impression. They are easy to customize according to a theme and provide ample area to showcase your logo. 
Conclusion: 
Corporate gifts have stood the test of time to make an impression and increase loyalty and revenue. They are an extension of your business, so you don't want to create cheap products that will deteriorate your brand value. You require a manufacturer with reliability, experience, expertise, and a reputation for producing quality corporate promotional products. EverLighten has been manufacturing custom corporate gifts for over eighteen years. They have helped many small, large, and mid-sized organizations in over 23 countries worldwide create their custom items. 
Best pricing: They provide factory-direct pricing because they own a factory and are not intermediaries. 
Quality in every product: They use high-quality materials and processes to produce products. 
Real people, real service: EverLighten loves helping people and providing help from quotes to delivery. 
They make you look great: Every customer gets help from their in-house designers for bringing designs to life. 
No minimum: They accept every order and don't place a limit on the order size. 
Worldwide shipping: They provide worldwide shipping with order tracking. 
For more information regarding corporate gifts, visit https://everlighten.com/pages/custom-corporate-gifts.