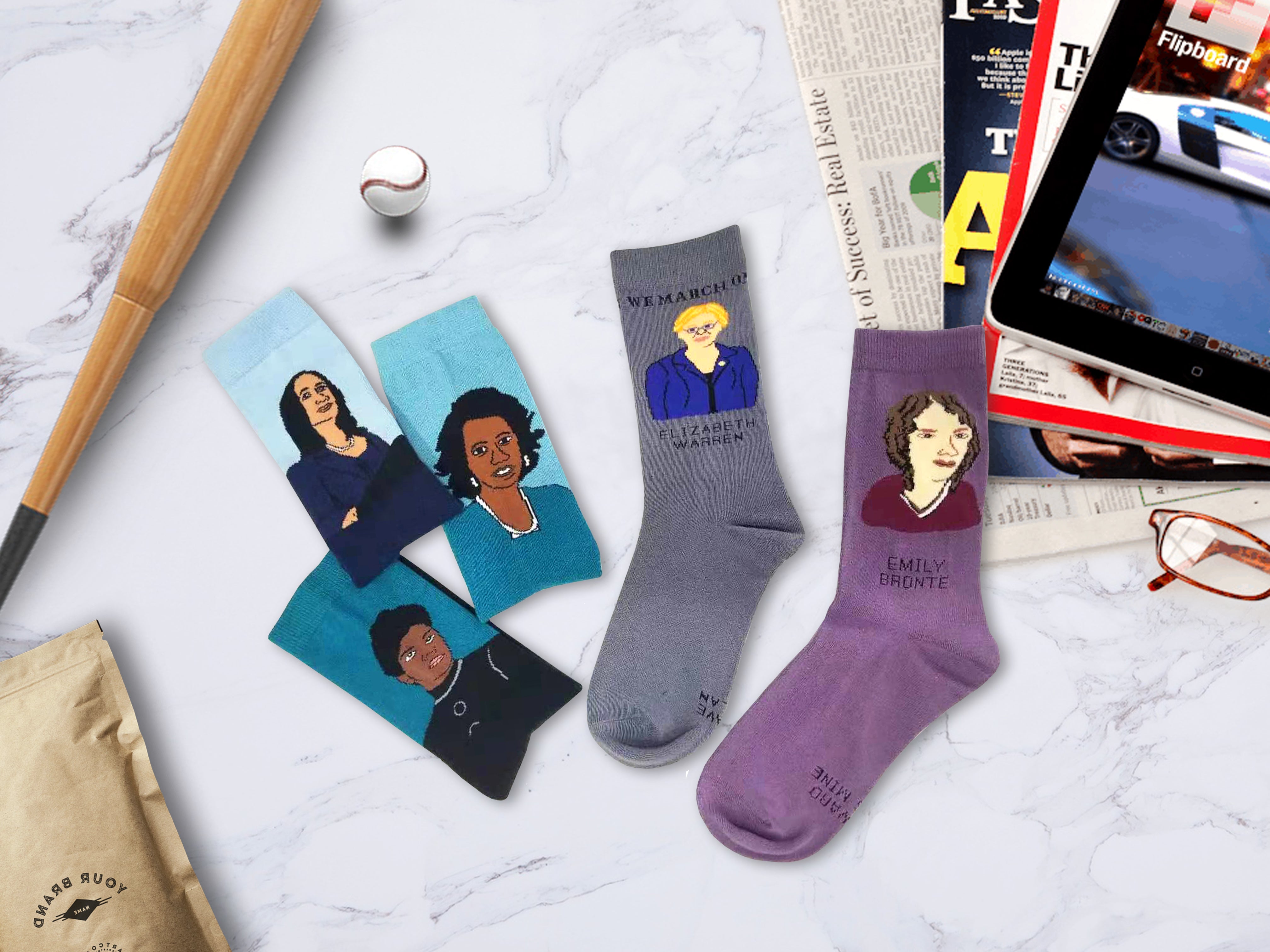 Today, many customers expect companies to customize their products or services to their liking. In the online world, many e-commerce websites adapt their recommendations according to your history with that particular application or website. Even the videos you decide to watch online will determine your watchlist on other streaming platforms. Customization and personalization have become part of our lives. Everyone loves custom products, custom hoodies, custom socks, custom cloth masks, and custom challenge coins because it gives them a sense of identity, ownership, and an experience of a lifetime. You can buy products specially designed for yourself. This level of personalization creates a closer and tighter bond between the brand and the consumer.
Business owners, brands, and empires are aware that personalization creates value for customers. They know the advantages of personalized customer service. The business is not limited to the big names of the industry. It's easier for a beginner to start a business since online stores remove overheads associated with the traditional retail model. Many are not aware of the benefits of product customization, so today, we will be discussing them and know why product personalization is taking over the world. But, firstly, let's understand what product personalization is.
What is product personalization?
Product personalization or product customization is a process of creating and delivering personalized goods and services to customers as per their needs and demands. Customers can do customization by themselves or approach a professional to do the same. The biggest advantage of the custom products is that it doesn't feel like the product, it feels like a part of them. There are many online websites and stores that offer personalized products, even some of the websites give visitors options to make changes to their designs and then produce the same for their customers.
Product personalization has caught everyone's attention in the market of e-commerce. All retailers are trying to provide the best-personalized products to attract customers and build a loyal customer base. Now, let's try to understand why product personalization has become so much popular among customers and business owners as well as e-commerce merchants.
Information about the things your customers want to purchase





There are many benefits of product customization, and one of them is that it gives you information about the things a customer wants to purchase through personalized purchases. It gives you a more detailed analysis of your customer's preferences, likings, and tastes. The usual purchase won't give you such information. When customers buy personalized custom products, brands can collect that information and utilize it to offer other products based on their history. We can say that product personalization helps you know better about your customers and gives you an advantage over others.



Presence in the gift market





We all want our loved ones to be happy and feel special on their special occasions. Whether it's a birthday, marriage anniversary, festival, or any other event, we try to give our friends and relatives a special gift they can relish for the longest period of time. Just an ordinary object may not create the desired impact, but personalized custom products like custom patches, custom medals, custom lapel pins, and custom hoodies may do the trick. You can write their name or put a customized signature on your personalized custom products as well. It would be hard to resist not owning customized watches or kits with your name placed on them. Therefore, when a company gives customers an opportunity to create and buy personalized products, it creates an option for itself to enter into the gift market and earn additional profits.



Better customer loyalty with a lower product return rate





By letting a client participate in the item creation process, a business will ensure that the clients get precisely the sort of item they need to purchase which will prompt a sentimental association and fulfillment. The last has been demonstrated to positively affect the number of repeat buys, client unwavering ness, and item returns.



An opportunity to sell directly to your customers





Another favorable position for the organizations is to check out the custom product personalization and allow them to sell their items directly without the association of other channel individuals. Along these lines, a business will gather huge incomes and keep away from any pointless clashes with its retailers.

 

Simplified Order Process with regards to timing and costs





If you remember the process of purchasing customized products from the retro age 90s when computers had the size of a modern mid-sized refrigerator, you are definitely mindful of all the obstacles this cycle was related to. Misjudged prerequisites, considerable delays for your specifications to be sent back and forth before you finally see the product you imagined to purchase. This entire process is costly, time-consuming, and frustrating for you and the organization you decided to buy something from. However, by introducing a product configuration alternative on their website, companies will save a lot of time by rationalizing this process. Through product personalization companies will ensure that the client gets precisely what the person needs rapidly and hassle-free.



Take your online business one-step ahead





In this digital age, we are seeing a dip in sales from physical stores. This is largely due to the pressure of online stores that offer affordable products in a more convenient way. The websites are faster and more responsive, so it becomes very easy to access the products of your need, compare them at different websites, and purchase them at the best deal possible. In physical stores, the buyers always have to travel a lot to find the best offer.


Conclusion


According to a study, 59% of buyers find the product of their need more easily on the web. 53% say that online stores with custom products offer better services. The increasing popularity of product customization has made the online shopping experience exciting for the customers. So, the time has arrived to offer product customization services and take your business to the next level. If you do not want to compromise on quality and purchase decent custom products then you should visit EverLighten which puts heart and soul into every custom product they make. Don't forget to visit now.
If you want to know about ordering custom products on everlighten. Please check out this article : Top 7 Reasons why everyone needs to order custom hoodies
FAQs,


Why do people love personalized products?
Personalized products are tailor-made as per the specific requirements of customers. So, they are already adjusted to using the product. Personalized products also save a lot of costs as people already know what they want and are saved from a lot of sampling, etc.
Why do businesses customize products?
Businesses customize products to make their customers feel special. This brings customer loyalty, marketing through word-of-mouth, and thereby increased sales.
What are the advantages of selling customized products?
Customized products help increase customer loyalty, and thereby increase sales and profit margins. They also make businesses stand out and ahead of the competition. They get better customer insights and reduce the inventory cast for a business.
Why personalized products matter in building a brand?
Personalized products give businesses a strong customer base. Customized products can be differentiated from other products in the market easily. They are exclusive and customers want them at any cost which increases sales and profit margins for the business.
How does personalization benefit customers?
The advantages of personalized products and services can be innumerable. Personalized products help customers have a sense of belongingness to the product. Sometimes, customers are so attached to a product emotionally that they cannot imagine their lives without them, for example, people have customized keychains or custom-designed hoodies that they carry wherever they go. They are ready to pay any price for such products.