Custom Hoodies
10 Reasons Why People Loves Customized Hoodies | EverLighten
|
Nov, 06 , 20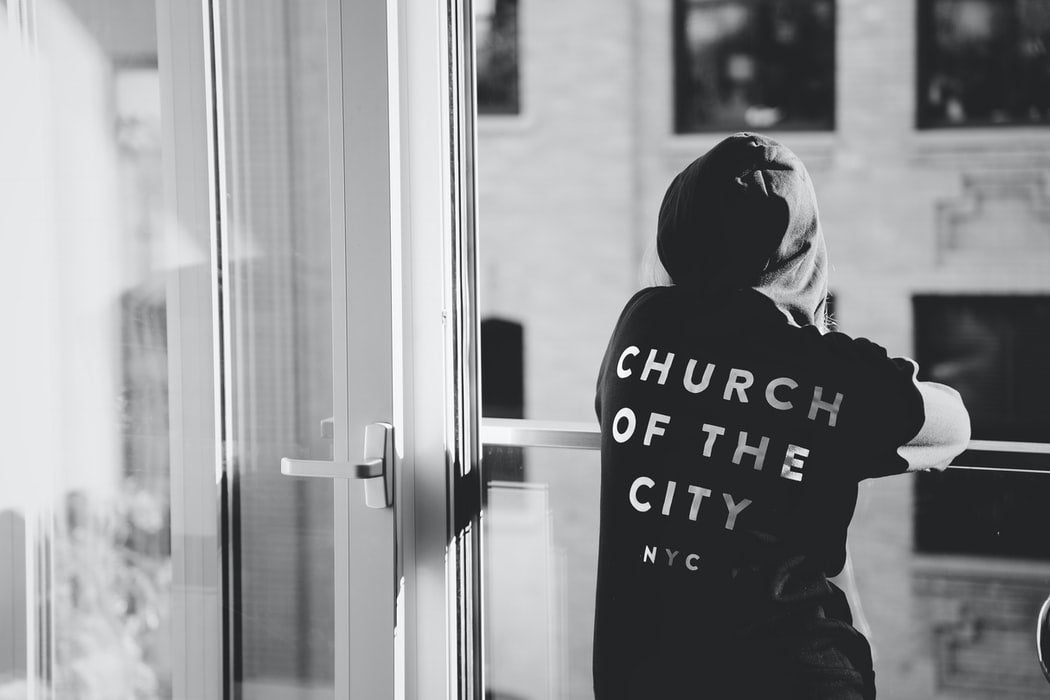 A customized hoodie is a congenial garment. You can wear a hoodie for any occasion; it's hassle-free clothing. It has been a popular attire for countless people over the last several decades. Its popularity has traveled from medieval Europe and continues its charming run even today. Custom Hoodies' unisex appeal and design have suited all age groups enhancing their popularity with each passing year.
Thank God for custom hoodies, which have helped us to look more stylish even in winter. They are not only fashionable, comfortable, and trendsetter, but also appropriate with all kinds of clothing, be it jeans, track pants, trousers, or pajamas. Custom hoodies are way more fun than usual hoodies as it allows you to design and add specifics as per your liking. You can show love to your best friend by gifting him custom best friend hoodies. Custom basketball hoodies or custom baseball hoodies are beneficial for a local or national sports team for a merchandising business. Customization helps transform an everyday hoodie into an appealing and contemporary outfit. It's an easy attention-grabber that forces people to turn their heads wherever you go.
Trendy custom embroidered hoodies have become quite the rage around the world. Seeing this kind of craze for custom hoodies makes one think about the reasons why people love them so much. Here, we will be discussing the same in brief.
Uniqueness And Versatility

Custom hoodies and

custom apparels

help you flaunt your identity and uniqueness. Customized Hoodies are popular among all age groups and genders. It's a fashion statement. So, no one will like it if they spot someone wearing the same hoodie as theirs. Therefore, people admire custom apparels where they can design their custom hoodies as per their choice. Don't you think that is amazing? A custom hoodie is beneficial in many other ways as well. If you have a favorite jeans or sneakers, then you can customize your hoodie to match it with your favorite wardrobe. Be ready to make the best impression on others with unique and beautifully designed custom hoodies without much effort.


Perfect Mementos

Anybody might want a custom hoodie as it is so difficult to resist. You can present an elite hoodie to your father on Father's Day or celebrate Raksha Bandhan with your sibling or sister with a custom hoodie. Will there be a superior present than a custom hoodie for a companion on their birthday? Imagine their adorable reaction when they see their name or any personalized design on the custom hoodies. Another motivation to adore custom hoodies is that you can present them to anybody, children or grown-ups, as hoodies are for everybody! Custom hoodies for kids will melt your heart.


Personalized Gifting Option Custom apparel can be a great gift. A sports lover friend may like custom baseball hoodies or

custom basketball

hoodies as gifts. Friendship day may get a different meaning when you give a custom best friend hoodie to your friends. Personalized gifts add a bundle of happiness and memories to someone's life. You should cherish relationships, and familial bonds, and custom hoodies can be the best way to exhibit love and affection.

Custom hoodies

for kids will have a separate fan base for themselves, you can gift them at baby showers, it's an unusual thought, but it may pay off.


 Reflects Expression

Custom hoodies help in empowering various articulations, which happen haphazardly depending on the personalities of people here and there. It is an impression of unforeseen functions or expressed as disposition swings. Custom hoodies help in alleviating the words which are left implied or we discover the intricacy to state them.


Promote Creativity




Custom hoodies give you a chance of showcasing your creativity by putting unique designs. You can experiment with custom embroidered hoodies as well with various colors, images, brush tools, and typography. The time and effort you put to create a perfect

custom hoodie

for yourself give you a reward of life-changing attention.


Promote Event Management Activities

 


The event management activities may use

custom hoodies

as a promotional tool for their big-ticket events. The merchandise can help them in generating revenue.
It gives the event an identity as well. People attending those events feel more inclusive and a part of the group. Custom hoodies can prove to be very helpful while organizing activities like theme parties, birthdays, bachelorettes, concerts, and many more.




Greater Customer Loyalty

When you give customers what they want and desire, you earn their loyalty and respect. If your brand manages to constantly please the consumers then they're more likely to stick with your brand. If you don't back out in fulfilling their wishes, they won't have any reason to go anywhere else. Competitors will fade and you will earn greater customer loyalty.




Custom Hoodies Are Gender-neutral

 


Custom hoodies

are a universal product. Be it a girl or a boy, a man or a woman, a kid or an adult, customized hoodies are for everyone. The design and preferences may change, but the style will remain the same for everyone. If you and your partner share the same customized hoodie, there won't be a huge problem with that.


Custom Hoodies Are Good Alternatives To Sweaters




Many of us don't love to wear

sweaters

as they're not stylish enough. People like to show their fashion sense while they are roaming outside, they want to look their best, but the cold weather won't allow it. What to do? Say goodbye to boring sweaters and bring custom hoodies as they're not just comfortable but also very stylish. It can be a perfect option for

sweaters

for combating cold climates without compromising on style.


Custom Hoodies Are Right For All Body Types




Whatever your body weight is,

custom hoodies

are the right choice for everyone. Slim or overweight, tall or short, flat waist or a bulging tummy, the hoodie looks cool on every body type. You don't have to wear an oversized hoodie to hide your bulge. So, be ready to flaunt your style in winter.


Conclusion

 
Overall, custom hoodies offer a unique way to express oneself, stay comfortable, promote group identity, and commemorate special events. It's no wonder why they are such a beloved item of clothing.
You can customize hoodies of your choice by investing a minimum amount at EverLighten. EverLighten is into designing and manufacturing the best custom hoodies for several years. We have an expert team of designers and engineers who take care of every minor detail to manufacture the best custom hoodies to cater to your needs.

Now for more information or ordering-related inquiries please visit: https://everlighten.com/collections/custom-hoodies 


FAQs


What is the perfect size of a hoodie?


Hoodies can be made in different sizes ranging from small, medium to large, XL, 2XL, 3XL, and 4XL. You can get a hoodie of the size that fits you the best.


Why do hoodies help with anxiety?


Hoodies can't be a substitute for professional treatment of anxiety, but they can still help reduce anxiety in some people. Hoodies give them a sense of security and reduce stimulation.


Why are hoodies better than jackets?


Jackets have their own advantages, but people prefer hoodies over jackets for several reasons. Some of them could be the lower prices, hoodies give a sense of style along with comfort. Hoodies can be customized in several ways compared to jackets.


Is a sweatshirt for summer or winter?


Sweatshirts are made in different styles and fabrics for different purposes. It is up to you when you want to wear them. They can be worn in winter to keep you warm while you can wear cotton or polyester sweatshirts in summer to absorb sweat.


Is it good to sleep with a hoodie on?


It is not recommended to wear a hoodie while you sleep. It can lead to excess heat loss from the body leading to rashes and dehydration.


Can you get Personalized hoodies?


You can get personalized hoodies delivered to your doorstep. Contact us, tell us your needs and we will design and create your personalized hoodies.