Unit Price for Knit Socks
| Quantity | No Show | Quarter | Crew | Knee High |
| --- | --- | --- | --- | --- |
| 1 | $29 | $63 | $66 | $67 |
| 25 | $8 | $8.3 | $8.5 | $9 |
| 50 | $5.2 | $5.6 | $5.8 | $5.95 |
| 100 | $4.29 | $4.39 | $4.5 | $4.75 |
| 200 | $4.19 | $4.29 | $4.39 | $4.58 |
| 300 | $4.08 | $4.18 | $4.28 | $4.46 |
| 500 | $4.00 | $4.05 | $4.15 | $4.39 |
| 1000 | $3.00 | $3.01 | $3.5 | $3.73 |
| 5000 | $2.81 | $2.95 | $3.0 | $3.22 |
| 10000 | $2.06 | $2.18 | $2.28 | $2.49 |
| Custom Quantity | Request a quote | Request a quote | Request a quote | Request a quote |
Note:

* Free shipping

* Free setup & design


* Free sample

* Free unlimited edits

* Any size: women or men or kid, small, medium or large

* Above price list is for standard configuration: premier combed cotton + premier spandex 4070. Special options such as wool material, terry cushion and backer card is also available. Please send quote to us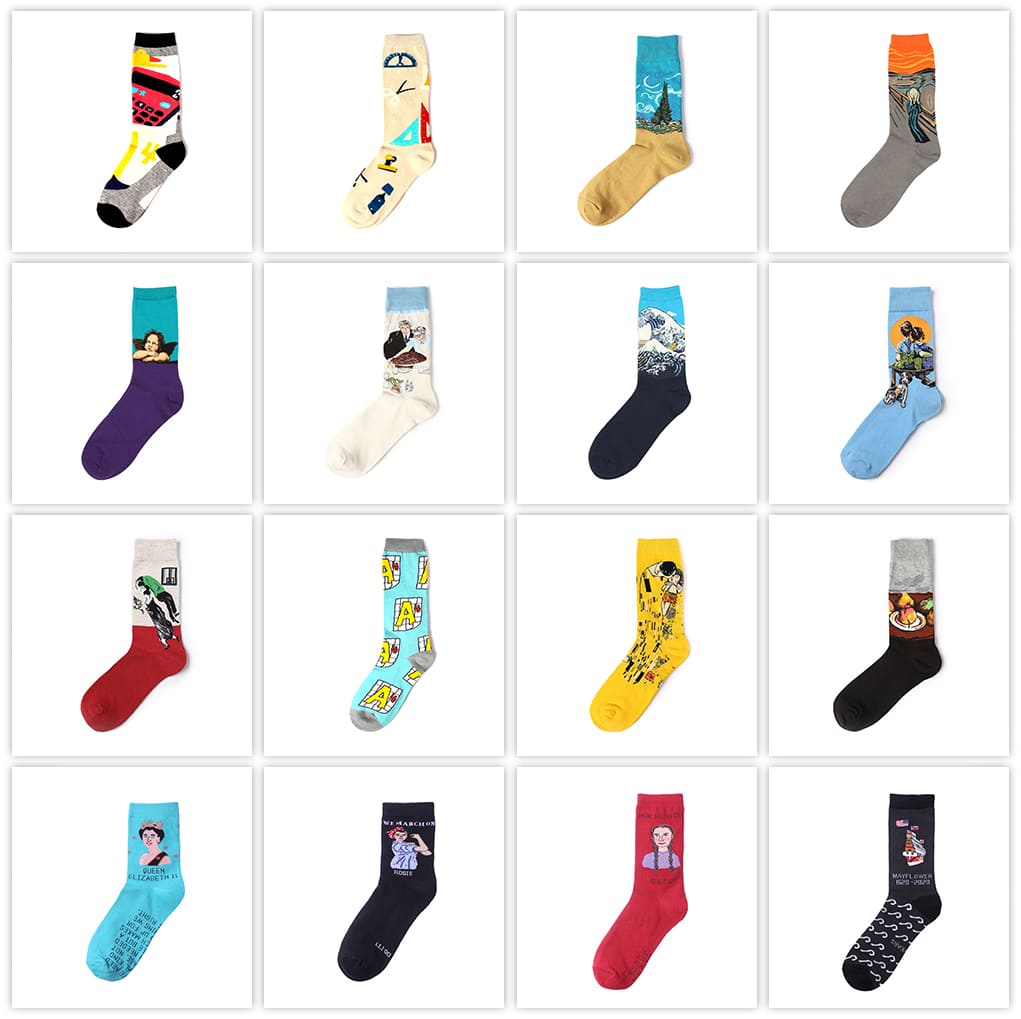 Based at HaiNing, China, EverLighten's directly owned sock factory has world class technicians and machinery, a state-of-the-art facility, a focus on social responsibility and sustainability, and complete premier product service offerings—all at competitive pricing.
[Our Sock Production Room]
We place the
highest quality standard
in the industry and
inspect every single pair
of socks and every tiny detail before shipping to make sure every single pair of socks you receive is of perfect quality and without any defect. 
Below are some examples of tiny defects our quality inspector found and rejected before shipping.  From there, you can really see how strict we are regarding to our product quality standard.
We really put our heart and soul into every pair of socks we help create.