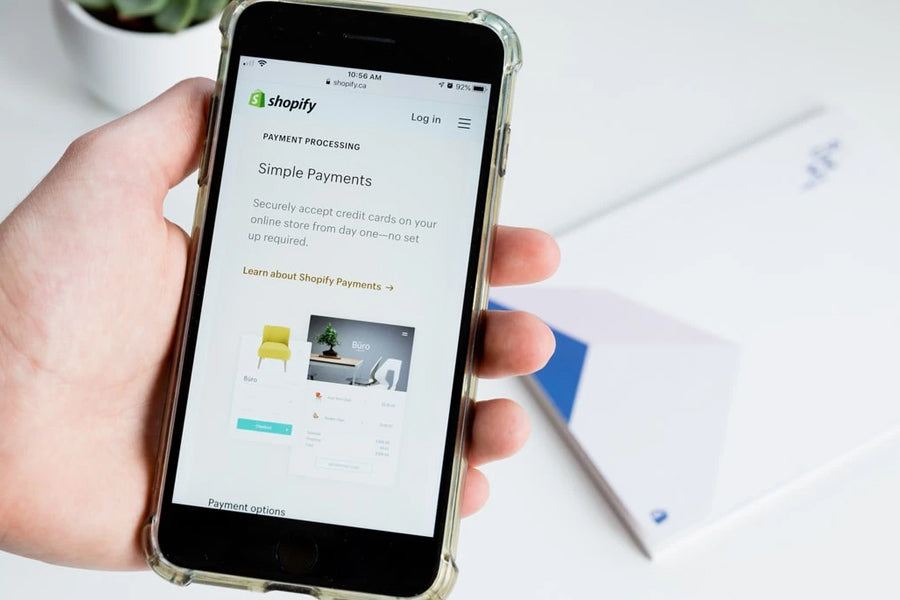 Brands require promotional products to reach their target audience. It is a very low-cost marketing method that attracts new customers without spending much. Promotional products are affordable and efficacious items that draw people's attention. While you create promotional products for your brand, make sure to remember the niche of your business and what you wish to target. Promotional products allow people to witness your brand and entice you to use them.
It will be beneficial for your target audience if your promotional products are usable. Whenever people use them, a small section of the audience will notice it, and you will have a subtle and effective promotion for your brand products. Whether you run a small or large business, you can reach a larger audience by using promotional products effectively. If you are participating in expos or events, remember to hand out a few promotional products like custom cloth masks, custom patches, custom lapel pins, custom challenge coins, etc. You can also gift products like custom socks, custom beanies, custom leather patches at conferences, birthday parties, or anniversaries. There are many opportunities to make sure that your promotional products reach your target audience.
Why promotional products are important?
We all are surrounded by promotional activities, sponsored ads, out-of-home billboards, and many other marketing gimmicks. Why brands spend so much on marketing? The simple answer is to stay in your memory. Now, you will ask why? It happens because marketing analysis has concluded that the majority of consumer decisions are memory-based; it means you buy a product because it has stayed with you subconsciously. You somehow remember that brand. Not every brand afford to spend millions on billboards and TV advertisements, but this is not the only way to market your brand. Make a creative marketing strategy that stands above the ordinary and stays in your consumer's memory.
Promotional products play a vital role in this. Just imagine custom socks, custom beanies, or custom baseball caps leaving the same impact as radio ads or billboards. When humans receive a gift, they feel compelled to repay it. So, when a brand gives promotional products to their potential customers, they are essentially training their customers to give something back. How will you give back something to a brand? By purchasing their product, right? By gifting promotional products, a brand is alluring their customers and motivating them to buy something from you.
From paper clips to a USB drive to pens, promotional products come in all shapes, sizes, and colors. Human beings feel special when they receive promotional products. When you give a promotional product as a gift, people see it as an act of generosity. Businesses recognize the importance of promotional products for reaching out to people in the marketplace.
The gifts with high-quality products allure the beneficiary and draw their attention to the company's business. Promotional products will have the company's logo and brand message printed on them. The primary objective of giving away promotional merchandise is to incite customers' fascination with the business. Promotional products keep consumers engaged with the brand.
10 Ways to use promotional products
There are endless ways to use promotional products, but here we'll be discussing 10 ways promotional products can be used to make a business successful.

Business Gifts
By gifting promotional products to your customers, sellers and collaborators, you can show that your organization values business relationships. To make gifts more special, you can find something they love and gift accordingly.

Employee relations
If your employees are satisfied, you can achieve any goal for your business. To keep their satisfaction in check, you can give employees benefits and free gifts on special occasions. You can also welcome new employees with branded promotional products. The presents don't have to be very expensive, it should feel special, and customization can help you with that. Giving custom medals, custom beanies, custom socks, or custom challenge coins can reap you more benefits than a bike or attractive jewelry.

Corporate communications at the trade fair
When you are participating in the trade fair, you can make it memorable for visitors by planning to provide reusable promotional products. The success of a corporate fair depends on the engagement at your booth. You can effortlessly achieve this by placing products at accessible locations and handing out branded products.

Company stores
Making a promotional product accessible in-store is an extraordinary way to assemble die-hard fans of your brand. The products can be circulated as part of a reward program or simply offered to potential customers.

Corporate get-to-gathers
Usually, big companies organize corporate get-to-gathers for their employees, clients, or colleagues throughout the year. You can make those events more enjoyable by providing reusable promotional products as a gift, so those can prove to be useful over-the-course-of their meeting or at work in general.
Public awareness campaigns
When your marketing team or agency comes up with an exceptional public awareness campaign with dynamic content or humor, it has a possibility of going viral or breaks through into the social media trends. When your public awareness campaigns are unique, it will grab many eyeballs for sure.
Biggest brands run million-dollar advertisements on traditional media for their public awareness campaigns. The sole purpose of running adverts on TV, radio, and newspapers is not to drive sales but to keep their target audience aware of their brands, which will lead to the sales eventually. What comes into your mind when you crave to have a soft drink? Coke or a Pepsi, right? Why? It happens because they have made sure through their public awareness campaigns that people automatically recall their name while craving cold drinks.
If you do not run public awareness campaigns or your campaigns are not compelling enough, then little by little, your brand will diminish, and customers will forget your brand. When you are dealing with customized products like custom socks, custom patches, custom medals, custom leather patches, custom beanies, custom tambourine, and more; you have to run public awareness campaigns to make sure your brand gets noticed when people think to buy custom baseball caps, custom lapel pins, custom cloth masks, custom challenge coins with no minimum order requirement.
When public awareness campaigns are trending online, it ignites the discussion around your brand; you become a part of people's communication, you get media attention, you also leave a long-lasting impression on pop-culture. It helps in brand building and brand recall. So, use your promotional products for public awareness campaigns as it is the most effective strategy to have.  

Non-profit events
Find out, is your company passionate about special causes? If your company believes in charity and gives a donation to non-profit organizations, then you can take it a notch higher by donating promotional products. These non-profit organizations often create goody bags for fundraisers, which is a decent opportunity for a brand to get associated with a cause that will help them connect with many people at the same time.

Employee incentive program
Brands can use promotional products as incentives. They inspire employees to fulfill a specific goal. You can create an incentive program with various levels of achievements, and when employees achieve those milestones, you can give promotional products as rewards. Your employees will feel proud of receiving those products, and over time they may consider it as a symbol of status.

New product or service introduction
When brands launch a new product, they can consider gifting it to employees, relatives, or at an event. It can help them getting honest feedback before it becomes available for purchase. You can implement this strategy while introducing a new service as well.

Marketing Research
Do you have a revolutionary idea for a new item or service? It is a gifting approach for surveys and focus-group members. By giving them the product for free, you are making a brand devotee of the company, paying little heed to their opinion about your new product. If the invention ends up being an appalling thought, yet the interviewee will feel esteemed by the courtesy shown by your organization. It's a win-win situation for both parties involved.

How to find right promotional item?
The promotional product should be carefully chosen. Here, we are sharing a few suggestions with you.

Theme
The promotional product should be logically connected with your company's product or service. If you get confused choosing the product, remember, there's a simple way, you can give away your actual product. It increases your brand recognition and people remember it for a long time.
In case, you are hesitant of giving your own products, you could select a less expensive complementary products which people would love to use in public.

Useful
The promotional products should be useful. You should consider giving products which will be used by your target audience.

Personalize
Customers like personalized products, so when you give promotional products to people, try to have receiver's name on them. Add personal touch so that they can see you care about them and not publicizing your products only.

Say no-to one time use products
Don't give products which are one-time use. Your promotional products should have a long shelf life.