Why custom water bottles is a good option for you?
|
Jul, 08 , 21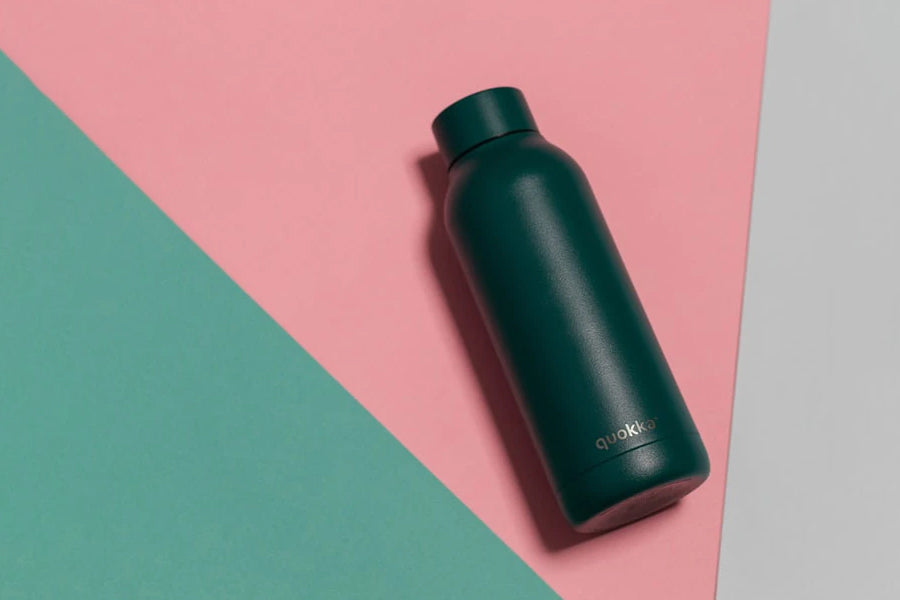 What is the next big step for a business after manufacturing a revolutionary product and providing good service? Yes, you guessed it right. It is the art of marketing and publicity. Marketers are constantly innovating their marketing strategies, channels, and techniques. Promotional products are one such phenomenon that is appreciated by most businesses. Businesses have used several promotional products over the years, but they like to experiment with that too. Custom water bottles are one such product that has become very popular for advertising. Here we are going to discuss why using customized water bottles is a good idea. In the beginning, we will learn more about the benefits of custom-made water bottles. Let's dive in.

The benefits of custom water bottles
Hydration will never go out of style
Almost everyone drinks water, and they keep water bottles to keep them hydrated all the time. It's not like people will stop their habit of drinking water suddenly. They will need water bottles for their life. Therefore, marketing your brand with custom water bottles with logos can be a good idea.

Budget-friendly
When you compare it with other forms of advertising like social media ads, radio, print or TV advertising, using custom water bottles is a cheap option. Small and big both businesses can use custom aluminum water bottles or any other kind of custom water bottles to promote their brand. You can reach as many people as you can with customized water bottles.

Design flexibility
Another benefit of using custom-made water bottles is that you can design them as per your preference. There are no rules or limitations to how your custom water bottles should look. You can select bottles of different sizes, types, patterns, and colors. You have to just make sure that you choose suppliers that have good quality custom aluminum water bottles or any other kinds of custom water bottles. If you want to highlight your brand, you can do that by putting your brand name on custom water bottles with a logo. You can distribute it among your customers, and your brand will stay in their memory as long as they use customized water bottles.

Mobile advertising
Brands can spread their message fast if they customize water bottles to advertise their brand, cause, or special occasion. Many people will notice custom-made water bottles, so there are high chances that your message will be seen by many people. Custom water bottles are reusable, too. Thus, your customer will use it multiple times, which may help you increase brand awareness. For example, if a person carries a custom water bottle to a gym, people will notice them when he is busy exercising, chatting with his gym buddy, or sipping water from the bottle he placed on the table. At this time, your brand will be advertised to the people who visit that particular gym. Tomorrow, he may carry it to a coffee shop or any other place, which will increase the brand visibility. With a marginal number, you get a chance to reach many people.

Eco-friendly
Single-use plastic bottles are harmful to the environment. Customized water bottles are made of recycled materials. Thus, it doesn't harm the environment that much. They are eco-friendly, and you can customize water bottles to reduce the use of plastic which sends a message that you care about the community, environment, and earth.
These custom water bottles with logos enable you to deliver messages and create a marketing statement. You can select the placement of the logo, brand, fonts, colors, and message so that it leaves a long-lasting impact on your target audience. Which types of custom bottles will help you to do that? Let's check them out.

Types of custom bottles
There are many types of water bottles you can customize. Let's understand more about them to make a more informed decision to customize water bottles.

Metal water bottles
Custom aluminum water bottles and custom water bottles made with stainless steel are also one kind of metal water bottle. These types of bottles have the longest life span, and many companies prefer using them for brand promotion. They have only one disadvantage that they will have dents if they fall.

Acrylic tumbler
These types of customized water bottles come in bright and vibrant colors. They are best for traveling. They have dual-wall insulation. So they can keep your water cool for a longer period. Some of the acrylic tumblers have straws that prevent spilling. They are perfect promotional gifts to employees as rewards or general promotional activities.

Polycarbonate bottles
Polycarbonate bottles have screw-off lids. It also has plastic, but it is solid and inflexible compared to sports bottles. Polycarbonate bottles do not shatter or dent. They are a good choice for athletic events, fitness events, or trade shows.

Glass drink bottles
They give a posh look but are fragile. When you customize water bottles that are made of glass with your brand name in an attractive font, it leaves a long-lasting impression. Glass drink bottles come in different colors like yellow, sea green, sky blue, and others. They are great for carrying juices and other colored beverages. The milky white colors also look decent, which makes it a perfect item to drink beverages from.

Translucent drink bottles
This type of custom bottle looks like glass but is not glass in actuality. They are manufactured from a material called Tritan, which is a BPA-free product. You can recycle them deftly. It has other qualities of being shatterproof and odor resistant. When you choose to give these custom water bottles as a promotional gift, it gives a classy appeal. You are also making an eco-friendly choice. These bottles are easy to clean and maintain.

Notebook water bottle
They are the most creative water bottles. They are innovative in design, usage, storage, and carriage. They are in trend as printed drinkware among corporate and other businessmen. You can easily put them in any college bag, handbag, laptop bag, or travel bag in a tiny space. They are available in a sleek rectangular shape which is similar to a notebook. They are available in plain colors as well as designer bottles with theme printing. It will be a wise decision to print your brand name and logo on it if you are deciding it to give as a promotional product.
How to promote custom bottles?
Check out the clever ways to promote your brand with custom water bottles. Utilize them in your marketing strategy.

Give custom bottles to a local sports team
We all know that athletes require water at all times. If there is a sports team in your locality, then donate custom water bottles with a logo of your brand. Make sure each member gets them. They can be excellent brand ambassadors for your company.

Promote an eco-friendly cause with branded water bottles
You can promote your brand by giving custom water bottles to an eco-friendly cause. Customized water bottles work toward a healthy and greener environment; it encourages people to reuse them and reduce the volume of garbage. You can give reusable water bottles to send your message to your target audience. Everyone will notice that you care for the environment. You can also use them as a promotional product for environment-related events to promote your brand effectively.

Give away at schools
Students use water bottles regularly. They carry it to schools and private tuition. Faculty members also use them. Therefore, it is a wise move to distribute custom-made water bottles to schools. It will help you increase brand awareness and recognition. Parents of the students will also appreciate this noble step and take a keen interest in your brand.

Give them as social media giveaways
You can launch a contest on your social media pages and customize water bottles as per the winner's requirement. If you do the same, those winners will post your custom water bottle on their social media platforms after tagging you. It will help you get more eyes on your brand. At the same time, you will provide your product in the hands of potential customers who may share their feedback with other people.

Try sponsorship
If you are trying to build your brand and generate awareness, then sponsorship may help you. It is an effective way to promote your brand and show the public your true identity. You can sponsor various sports events, high school events, or clubs. Our body needs water, and whenever someone gets water bottles, they appreciate this gesture.
Runners, hikers, football & cricket players, dancers, gym instructors, students, and workers will appreciate receiving customized water bottles. They will help you promote your brand to a large market, and your company will get more focus. If you also want to promote your brand with budget and environment-friendly custom water bottles, you can contact EverLighten. We will make your advertising and marketing campaigns more appealing.
Custom water bottles with logos are best to promote your business and services. You can also try introducing a new product through it. It will help you get your brand noticed among other competitors. I hope this article helped you to understand why custom water bottles are a good option for you.