What do you know about the history custom promotional products?
|
Sep, 06 , 21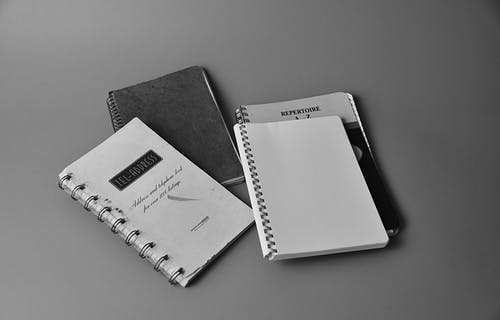 You may have visited several corporate events, trade shows, college fairs, or music festivals. Over there, participants may have tried to please you with their giveaways or custom promotional products. Custom socks, custom keychains, custom phone cases, custom water bottles, custom basketballs, custom tote bags, custom patches, custom plush toys, custom medals, custom hoodies, custom pens, and custom notebooks are commonly used as freebies. When customers receive such products, they tend to remember them for a long time. Custom promotional products are the best way to promote a brand. It is a staple marketing strategy for promotional events. In this article, we will dive into the complete history of custom promotional products.

History of promotional products
Let's take a trip down memory lane and see the objects we have used in advertising over the years. Businesses tried using many custom promotional products like presidential buttons, custom socks, custom keychains, hi-tech gadgets, custom phone cases, custom water bottles, custom basketballs, custom tote bags, custom patches, custom plush toys, custom medals, custom hoodies, custom pens, custom notebooks, etc. You can use any product where your logo is displayed and printed efficiently.

312 AD
During the reign of the Roman Empire, Constantine the great used engraved coins and jewelry to spread the Christian word. The coins were created for 19 different locations.

The year 1440
In this year, Johannes Gutenburg changed the method of goods produced with the printing press. They were able to produce multiple paper products including, newspaper ads, eventually leading to business cards.

The year 1789
This year, promotional buttons came into the picture to celebrate George Washington's inauguration as the president of the newly-formed United States. After him, many other politicians like Abraham Lincoln and William McKinley followed suit.

The mid-1880s
The love for literature of the Victorians led to the creation of vibrant bookmarks. They were made with ribbon or silk ad prizes by royalty like Queen Elizabeth I.

The Year 1852
Now, the wave of custom promotional products was turning as Anheuser-Busch promoted their fine brew with promotional corkscrews. Adolphus Busch was given credit for his visionary ways to promote a company's brand.

The late 1800s
In the 19th century, railroad companies started branding through promotional calendars. They used to distribute it to passengers and put it on display in the ticket office.

The year 1886
Jasper Meek is known as the father of custom promotional products; he took the branding to whole new levels with his burlap bags. This type of custom tote bag was used to promote a small business, Cantwell's Shoes, in Coshocton, Ohio.

The year 1893
During the World Columbia Exposition in Chicago, one of the first memento custom keychains was used. This event introduced the world to the first Ferris wheel and was known as Chicago's World Fair.

The early 1900s
During this period, customized metal trays became popular in Coshocton, Ohio, which boosted the popularity of the custom promotional products industry. The most popular soft drink brand Coca-Cola loved these imprinted trays to advertise their business.

The 1900s
In the 1900s, several new products were developed due to the emergence of plastic. These types of products were never offered earlier. Screen-printing made it possible to customize plastic products with the company's branding like a slogan or a logo. These products motivated people to build something creative and essential to the public.

The year 1906
In the year of 1906, bottle openers were created, and many companies started using them as the preferred custom promotional product. People used to have bottle openers all the time. It increased brand visibility. Thus, many brands followed this trend and created several bottle openers.

The year 1937
In this year, polyurethane was developed, which allowed more customization options. It included custom stress balls, which eventually came in various shapes and sizes. The credit for the same goes to Francisco Indiro of Alpi International.

The year 1979
When McDonald's started offering Happy Meals, it took branding to the next level. They created McWrist Wallet with pictures and other attractive options to giveaway. The brand used it as cross-promotional materials for popular toy products, TV shows, and movies.

The year 1982
In 1982, Rally became a popular product to use at sporting events. The very first towel was known as the Terrible Towel. It was inspired by Vancouver Canucks coach Roger Neilson, who waved a white towel at the referee after getting angry over a call.

The 1990s
Slowly custom product's revolution started gaining traction. In the 1990s, promotional t-shirts were introduced, which were liked by everyone. From grocery stores to leading brands, everyone started using these promotional t-shirts. Hard Rock Cafe kept promotional tees on its shelves at each of its locations.
The Year 1996
We all know about the biggest Swedish furniture store brand IKEA. In 1996, they introduced their iconic oversized bags for shoppers. Custom tote bags have an eco-friendly design. Thus, they are very popular at Whole Foods, Trader Joe, and Target.

The early 2000s
In the 2000s, trucker hats were a rage, and everyone used to wear them. Even a celebrity like Justin Timberlake wore Von Dutch trucker hats and made it even more popular. These hats are making a comeback in fashion today.

The year 2004
Nike introduced the rubber 'Live strong' bracelet in 2004, which became an identity and symbol to spread cancer awareness. It resulted in over 80 million sold in the country. Other charities, community events, and social causes replicated this simple design hoping for a similar outcome.

The year 2017
Suddenly, fidget spinners exploded all around the world and were available in different colors and styles. Many brands started offering custom fidget spinners with their logo. It was in the list of top 25 most popular promotional products of the year for Quality Logo Products.

The year 2018
Now brands like to stay ahead with the latest trends. Colorful and memorable custom water bottles and sunglasses took the world by storm. It was a visual treat for customers, and brands loved using this kind of custom promotional product to promote their brand.

Above & Beyond
Now brands also create custom socks, custom phone cases, custom basketballs, custom patches, custom plush toys, custom hoodies, custom pens & custom notebooks for better reach and results.

Popular custom promotional products
Here are some of the most popular custom promotional products that consumers received as freebies by companies.

Custom face masks
Pandemic has forced everyone to cover their faces with masks, but it allowed advertisers. During these tough times, face masks are a smart choice to invest in as people find them useful and they use them daily. A high-quality, attractive, and trendy mask can boost the visibility of the brand by leaps and bounds.

Custom hoodies
Usually, consumers keep promotional products for an average of 16 months. It is long shelf life. Thus, you can decide to give them custom hoodies in various colors, patterns, and sizes. The brand invests in custom hoodies as they can generate more impressions and grab many eyeballs. It will add versatility to your custom promotional products range.

Custom tote bags
Custom tote bags are a very popular promotional product as it is useful to carry many products. By investing in a custom tote bag, brand visibility increases in crowded areas like grocery stores, malls, etc. It is an affordable way to spread brand awareness. Reusable custom tote bags, trade show & event totes, and cotton custom tote bags are the most popular tote bags.

Custom promotional drink ware
Promotional drink ware like custom water bottles is also a popular promotional product. There are reusable custom water bottles available that keep your beverages hot and cold. They are eco-friendly and can be used as an option for stainless steel mugs.

Custom phone cases
We all use smartphones and think about their protection. Thus, we think of buying a phone case that secures the phone while falling. A brand can create custom phone cases that provide them an opportunity to be in front of their target audience 24/7. Customers can create custom phone cases as per their liking. They can change the colors, shapes, and design of it to make it more appealing.

So, which promotional product is right for your business?
Every business, industry, and organization must remember that not every custom promotional product is best for them. Every customer and business is different. Their needs are different. Not all of these trending products, styles, or ideas will appeal to everyone. You will have to pick the ideal product for ideal buyers. Be sure while selecting the promotional products and trends that align with your brand's values and vision. Here are some of the key factors to keep in mind.
High-staying power
Usefulness
Visibility or number of impressions
You can keep these takeaways in mind when you order effective promotional products for your brand. If you manage to hit a sweet spot between these factors, you will be able to delight your customers and successfully activate your brand. You can order various types of custom promotional products like custom socks, custom keychains, custom basketballs, custom patches, custom plush toys, custom medals, custom pens, custom notebooks, etc., from EverLighten.