Top 10 custom keychain manufacturing companies in 2023 | EverLighten
|
Oct, 05 , 21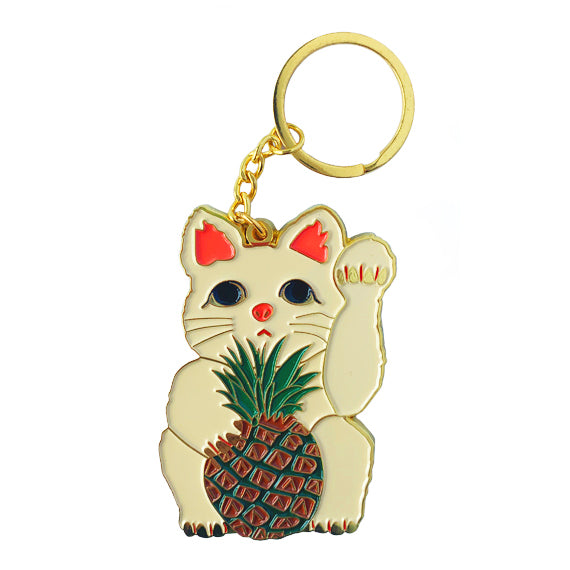 No
1
2
3
4
5
6
7
8
9
10
Company
EverLighten
Zazzle
Thestudio
Stickermule
Customkeychainnow.com
gs-jj
budgetkeychains
printful
linxcorp
montereycompany
https://everlighten.com/collections/custom-keychains
https://www.zazzle.com/custom/keychains
https://www.thestudio.com/keychains/
https://www.stickermule.com/products/custom-keychains
https://www.customkeychainnow.com/product/keychains/metal-keychain?gclid=Cj0KCQjw8vqGBhC_ARIsADMSd1D8T4dcjoNVziSC-s9IHJjRZxjcWhj-WqsDEGPL00mCCvYcKAxd8mgaAs8qEALw_wcB
https://www.gs-jj.com/pvc-patches/Custom-PVC-Patches/pvc-keychain
https://www.budgetkeychains.com/Custom-Printed-Round-Acrylic-Keytags
https://www.printful.com/search?q=keychains
https://www.linxcorp.us/pvc-items/pvc-keychains/
https://www.montereycompany.com/custom-keychains/pvc-rubber-keychain/
Recommendation Star
✭✭✭✭✭
✭✭✭✭
✭✭✭
✭✭✭
✭✭✭✭
✭✭✭✭
✭✭✭✭
✭✭✭
✭✭✭
✭✭✭
Types of keychains to be customized
Embroidered keychains,
metal keychains, PVC keychains
Metal keychain, wrist keychain,
bottle Opener With Keychain
Embroidered keychains, metal keychains, PVC keychains
Acrylic keychains
Metal keychain, bottle opener keychain, pvc keychain, patch keychain, photo keychain, lanyard keychain, neoprene keychain, acrylic keychain, leather keychain, epoxy keychain
car keychains, bottle opner keychain, couple keychain
Bottle opner keychains, flashlight keychains, metal keychains, plastic keychains, leather keychains, coiled keychains, whistle keychains, novelty keychians
Medal keychains
PVC keychains, metal keychains
PVC keychains, leather keychains, acrylic keychains
Other custom products
Apparel, hats, bags, patches, dinkwear, labels, metals, basketball, tambourine, mouse pads, pens, notebooks, plush toys
Notebook, t-shirts, invitations, sports equipment, party suppliers, gift wrapping, business card, calender,pens and more
Hats, patches, pins, hats, beanies, stickers and masks
Pins, charms, coasters, graphics, stickers, labels, magnets, buttons
Table covers, mouse pads, hats, patches, goaster, lapel pins, tote bags
lapel pins,medals, stickers,patches, signs,button,challenge coins, cufflinks,magnets,labels
/
Clothing, hat, bags, jewelry, face masks, blankets, pillow, coffee mugs, towels, embroidered aprons, bean bags, postcards
Lapel pins,coins, school medallions, mini badges, belt buckles
Hats, patches, lapel pins, coins, medals, charms, mugs
Location
Chicago
Redwood City, California
Modesto, California
Amsterdam (city), New York
Texas
Los Angeles
North Carolina
Colorado
Carlsbad, San Diego County
Bend, Oregon
Design lab
No
Yes
Yes
No
No
No
No
Yes
No
No
Customization level
100% customization
Limited styles has to choose from their current styles
100% customization
100% customization
100% customization
100% customization
Limited styles available to be customized
Limited styles available to be customized
100% customization
100% customization
Customer review star
4.7 by TrustPilot
4.8 by themselves
4.6 by Trustpilot
4.2 by themselves
No reviews
4.9 by shopper approved
No reviews
5.0 by themselves
No reviews
Only customer review video published by themselves
MOQ
1
1
1
10
100
1
100
1
100
1
Unit price for 1 pair
$99
$10.95
$100.00
/
/
$99.00
/
$7.95
/
$14.99
Unit price for 20 pairs
$6.99
$10.95
$7.75
$32
/
$5.94
/
$7.47
/
$4
Unit price for 100 pairs
$1.99
$10.95
$2.01
$1.40
$2.92
$3.46
$1.48
$6.84
$5.32
$1.15
Turnaround Time for 100 pairs

Standard: 17 - 21 days

Rush: 14 - 16 days

Urgent: 12 - 15 days ( extra 20% order fee)

Standard: 18 days ($17.89)

Premium: 11 days - 13 days ($39.74)

Express: 7-11 days ($72.49)

Standard: 21 - 25 days

Rush: 19 -23 days

Urgent: 17 - 21 days

Standard: 12 days

Fast: 11 days ($9)

Urgent: 8 days ($28)

Standard: 25 days

Fast: 19 -22 days ($16.13 - $38.7)

Urgent: 18 - 13 days ($40.28 - $63.6)

Production time:
10 working days (20% discount)
18 working days (10% discount)
28 working days (No discount)

Shipping days: 2 days

Production time: 4 days

Shipping time:Fedex Ground : 2 to 4 Business Days ($13.05)

FedEX: 2 Days ($31.28)

Standard: Overnight ($45.68)

Production time: 5-10 business day

Shipping time: 3-4 days

Sample time: 3 - 4 days

Production time: 3 weeks

Shipping time: Fedex Ground :2 Day and overnight

Production time: 1 - 3 business days

Shipping time: Standard: 1-3 biz days most orders($0.00)

Rush: 1 biz day($149.99)

Rush: 2 biz days($77.99)

Rush: 3 biz days($60.00)
Keychains, also known as key rings, are one of the essentials in our daily lives. These are used to keep several keys in one place to prevent them from misplacing and to have them all together to ease our routine tasks. But, nowadays keychains are widely used for brand promotion, gifting purposes, etc. Keychains are customized with the brand logo, and brand taglines to make them more personal and to align them with their brand voice. Here, we have shared a list of the top 10 keychain manufacturers to cater to your custom keychain manufacturing needs:
EverLighten




Everlighten has been in the custom production market for 18 years. It earned popularity for manufacturing and delivering qualitative custom products such as keychains, patches, socks, and more. Their innovative designs and trendy customization just do not simply attract customers, the supreme quality of products converts them into regular clients.
They genuinely try to make the designing process easier for their customers by providing honest suggestions and assistance from the first communication till the delivery. Offer custom keychains of desirable style, color, quality, and excellent backing at the best prices with free delivery. Their dedication towards their customers and products is unparalleled. They guarantee result and design satisfaction and also give 24/7 customer support.


Pros:
Quick turnaround time

100% customization

Free design service

Competitive price when the quantity is larger or equal to 100 pcs

Premier material and high-quality custom socks


Cons:
Costing is high on a small order
Zazzle


Zazzle is a digital hub where customers, designers, and manufacturers can connect. It offers people to design their own products with various designers. As this is just a connecting platform so they allow you to pick the manufacturing company according to your choice. They partner with people including designers, brands, makers, and customers by making designing easy for them. They also assist some renowned brands like Disney, marvel, star wars, harry potter, and dc comics.


Pros:
Easy designing process for keychain manufacturers
Cost is less than other companies
24/7 assistance


Cons:
Limited styles for keychain manufacturer
No free shipping
Charges on express delivery are more


The Studio


The Studio is a customized product maker company having 10 years of experience in producing and supplying to various regions. They produce custom keychains, patches, hats, socks, and more.
The design process on their website is easy to use and organized in steps. They use their personal touch in every kind of custom keychain with a wide range of colors, styles, and designs.


Pros:
Create 100% custom keychains
The option of creating design is easily accessible
Provide free design assistance for custom keychains


Cons:
The cost of the keychains are more than other manufacturers in the USA. 

Increase the price for urgent delivery

Minimum order quantity is not negotiable


Stickermule


Stickermule is a custom printing and production company for stickers, coasters, labels, buttons, packaging, pins, magnets, and more, having 11 years of experience. It is mainly operated from Amsterdam, New York but its employees are diversified in 17 different countries. They love to work dedicatedly to deliver the quality and the style of the product as their customers want. They are leading global suppliers and unconditionally guarantee their customers will be completely satisfied with both sticker design before the order goes into production, as well as the final product.


Pros:
100% guaranteed satisfaction
Budget effective
Free shipping


Cons:
CustomKeychainsNow.com


Custom Keychains Now is a customized product manufacturing company. It is well known for its elegant design and supreme qualitative products. Other than keychains they also produce various customized items such as table covers, banners, flags, mouse pads, patches, coasters, stickers, tote bags, and more. They value their customers' requirements and pay all attention to their needs so that they can create the perfect design of the best quality. The passion of their team for introducing new innovative designs is really outstanding.


Pros:
100% guaranteed satisfaction

Free shipping


Cons:
Limited customization styles

Extra charges on fast delivery

Expensive keychains in less quantity

Shipping time is more


BudgetKeychains


BudgetKeychains is a digital store that has innovative, trendy, and adorable keychains. They offer more than 3000 keychains at budget by categorizing them according to color, style, theme, utility, and price to make the shopping experience easy for their customers. They have proven the market by providing the products to the people as per their requirements and budget. Their designing support, customer support, and amazing collection of keychains at $1 are really commendable.


Pros:
100% guaranteed satisfaction

Budget effective

Free shipping


Cons:
Limited customization styles for

custom keychains

Extra charges on fast delivery


GS-JJ


GS-JJ is a custom production company existing in the market for 20 years. Offers to manufacture customized keychains, medals, coins, lanyards, pins, and more. GS-JJ wholesale direct to some of the biggest distributors, franchise operators, and high-end customers in America and around the world. GS-JJ work hard every day to be the best in the industry. Their flexible and exceptional customer service helps customers to get a perfect idea for the entire production process. They are known for their durable and best material keychains.


Pros:
100% customization in keychains manufacturing

Durable keychains

Supreme quality

Budget effective

Free shipping


Cons:
Limited customization styles

Expensive than other companies


Printful


Printful is a platform that helps different ideas to become brands for almost 9 years. They allow you to design your custom products such as Keychains, clothing, hats, bags, jewelry, face masks, blankets, pillows, coffee mugs, towels, embroidered aprons, bean bags, and postcards, and sell them under your name. It provides shipping services for such e-commerce and online platforms. Their printing, branding, warehousing, and all services assist the customers extraordinarily. It is one of a kind platform where anyone can start their print-on-demand business easily.  
It drives inconceivable outcomes for clients globally. It accompanies a mockup generator where you can test the presence of your designs before you complete them.


Pros:
Durable keychains

Supreme quality

Discount on bulk orders

Monthly discount offers


Cons:
Limited customization styles

Expensive than other companies

No free shipping


Linx Corp


Linx Corp is the leading manufacturing company that produces supreme quality custom keychains, Lapel pins, jewelry, coins, medals, and more. It has become the primary supplier for various companies globally in a few decades. They also help their clients in modifying the design of custom keychains. LinxCorp has been committed to its customers' satisfaction for around 15 years. Linx corp assists you in every step from designing to delivering your products. They produce metallic and PVC products mainly but planning to include more eco-friendly products in the future.


Pros

:
Supreme quality

Easily changed designs

24/7 customer services


Cons:
Limited customization styles

Expensive than other companies

No free shipping

Time taken process


Monterey Company


The Monterey Company was established in 1989, considered one of the oldest custom manufacturing companies. Produces high-quality custom keychains, Lapel pins, coins, medals, and many more items. They are industry leaders and have been servicing for more than 30 years to their satisfied customers. Guarantee 100% time delivery and sourcing globally.  
The Monterey Company has a long history of greatness with regards to delivering exceptional products at a reasonable cost; just as prevalent client support which they generally put first regardless of what happens on the grounds.


Pros:
Credibility in keychain manufacturing

Experienced manufacturer

Durable keychains

Supreme quality

Fast shipping


Cons:
Limited customization styles

Expensive than other companies

No free shipping


Conclusion

Keychains are required by all kinds of people from different age group, gender, culture, or geographical backgrounds. Custom keychains create a differentiated look. They are used by businesses to promote their brand across the world. You can get your custom keychain designed at the best prices and as per your needs. All you need to do is to select the correct service provider who can understand your needs and can deliver accordingly.
You can count on EverLighten for the same. They are the industry leader in manufacturing custom keychains as well as other custom products such as custom hoodies, custom basketballs, custom  patches, custom hats, etc. It is a one-stop solution for all your custom product needs. Contact us to get a quote and customer support 24*7.
FAQ


Is selling keychains a good business?

Selling keychains is one of the most profitable businesses. Also, the demand for custom keychains is on the rise for the past several years and is expected to increase even further in the future.


Can keychain manufacturers produce keychains with different shapes and sizes?

Keychain manufacturers can produce keychains in any shape and design of your choice. You can also put your company logo, some quote, or a design of your choice on your custom keychains.


What materials can be used for keychain manufacturing?

Mostly, keychains are manufactured from metal and plastic. But, they can also be made from paper, leather, fabric, rubber, or wood.


How much can I sell a keychain?

The price at which you can sell a keychain will vary on the type of keychain as well as the market you are selling in. However, you can sell a custom keychain for around $10 to $20. But, of course, your keychain must be of good quality and attractive to sell at higher prices.


What is the average size of a keychain?

The average size of a keychain is 1*2 inches with ½ inch ring. But, you can get your custom keychain of the size you like.