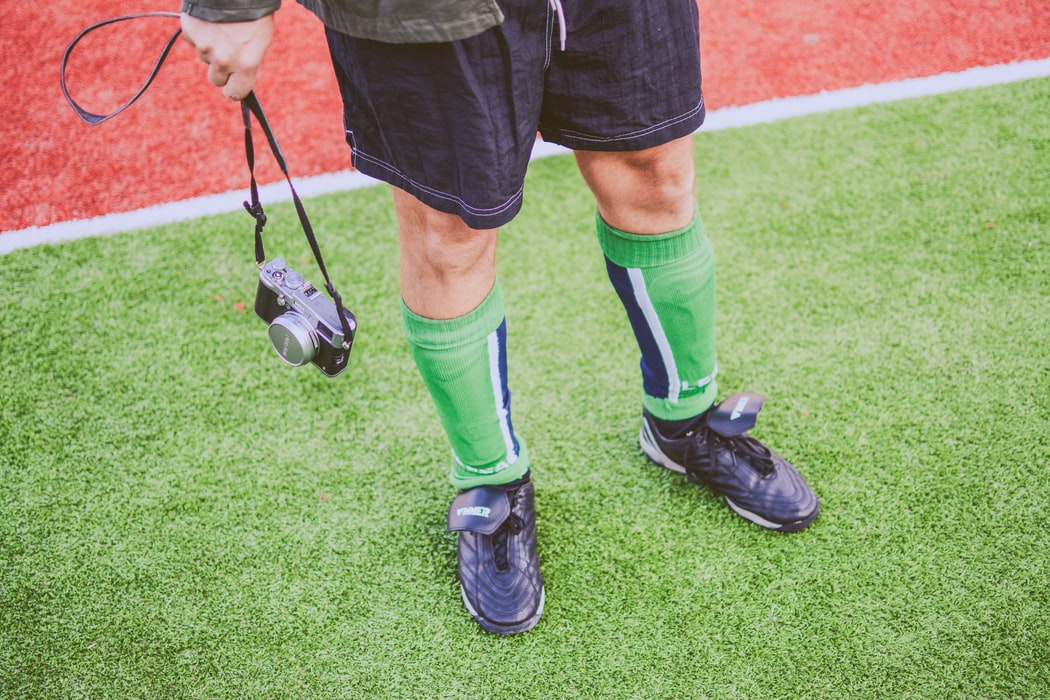 Every sport has its fans, and they adore their favorite sports. Baseball is no exception; it's far more than just being a game for their true fans. Just like any other sports, baseball has a uniform as well. What's unique is its style, from hats to buttoned shirts and pants with belts, everything about baseball's uniform is unique, but nothing is as unique to baseball as the stirrup sock. They are long and colorful, just like the game it represents.
Baseball gained popularity in the 1840s and 1850s; at that time, socks were not a significant part of its uniform. Those were the times when players wore long pants; it helped them protect their legs from the action on the field. Socks at that point were invisible and didn't play a significant role in the uniform. It all started to change in 1868 when a cricket fan transformed the baseball uniform. Though a cricket fan, he owned the baseball club called Cincinnati Baseball Club. His name was George Ellard; in his design, he kept the pants knee-length, which was met by a high, red sock. It was a hit, and response to that uniform was a phenomenon; seeing the approval from the audience, two other teams named Chicago White Stockings and The Boston Red Sox followed suit. These long socks became a hallmark of the uniform.
Around 1905, things began to change again, and teams started utilizing stirrups. These enhancements were vibrant, and they layered over plain socks, which was considered necessary for the health of baseball players. There was an incident involving Cleveland Naps second baseman Nap Lajoie who contracted sepsis from an untreated injury which he got from the spikes in the shins through his socks. Everybody started believing that baseball socks played a vital role in his affliction, and they started fearing it.
As a result, stirrups were added as an extra layer to provide the extra protection underneath.
Origins of baseball
Most of the cultures have some kind of stick and ball game, among them cricket is the most popular. Baseball comes close second, but if we talk about the origins of Baseball then there is no exact answer to it. Historians believe that, it is based on the English game of rounders which gained the popularity around the early 19th century, there are various reports of a game called Townball, base or baseball becoming a rage at that time.
1846 recorded the first baseball contest. Cartwright's Knickerbockers lost to the New York Baseball Club. These games were happening frequently and becoming more and more popular. In 1858, The National Association of Base Ball Players was formed and first organized baseball league was played. The future was bright for the game, but early 1860s proved to be a disaster for the game as in the years of Civil War, the number of baseball clubs dropped dramatically. But interest in baseball was carried forward to other parts of the country and when the war ended there were many baseball players around. In 1868, the league's annual convention drew delegates from over 100 clubs.
The league grew exceptionally, so did the expenses of playing. Teams had to seek donations or sponsors to make trips. To keep the financial aid, winning became very important. Good players were secretly paid or offered jobs by sponsors for playing for their teams. Cincinnati Red Stockings took the professional route in the year of 1869. They recruited finest baseball players around the country and won sixty-five games without losing any. The idea of paid players spread like a fire. In 1871, the National Association became the first professional baseball league.

Custom Baseball Socks
Designing your custom baseball socks is a fun activity. You can keep text, logo, and color as per your choice. You can have different socks for practice; and different custom long baseball socks for games as well. You can design distinctive custom baseball socks to give to your fans as memories. If you believe in numerology and have a lucky number, then you can create custom number baseball socks as well. Custom baseball socks will never make you feel that you're out of options.
If you are a baseball club team and your team means business, then you must think of owning custom baseball socks; because when you show custom long baseball socks at the ballpark with printed logos, spectators take you seriously. Any team serious about winning huge needs to show team pride through custom baseball socks that move with them as they walk up to bat, steal a base, or catch a pop-up fly ball to win a game.
Here are some of the benefits of wearing custom baseball socks
Support
Just like the baseball stirrups, custom long baseball socks provide more support to the feet of baseball players. There is always a risk of having an injury in the game of baseball as it's a physical game. Keeping it in mind, you should take possible measures to ensure the safety of baseball players, and custom baseball socks can provide that because you can create it using materials of baseball stirrups and still keep it trendy enough.



Comfort
Everyone must have selected their favorite material and socks type to design custom baseball socks that makes it the most comfortable wear from the whole uniform. Custom baseball socks fit your unique size, it means that baseball players won't have to deal with scenarios where socks are either too tight or too loose.



Style
The advantage of having custom baseball socks is that it's very stylish. It ensures that you go onto the baseball field as professionally as possible yet feel trendy and stylish. Custom long baseball socks are a treat to watch for the spectators, but it also gives the impression that players take their job of playing baseball very seriously.
When you think like this, you'll realize the benefits and importance of wearing custom baseball socks. History evolves constantly, and so does the history of baseball socks. But if you want to make a bold fashion statement with your custom baseball socks, then you should style your feet with EverLighten's custom baseball socks. We design as per your demands as well. Style wisely - choose EverLighten.