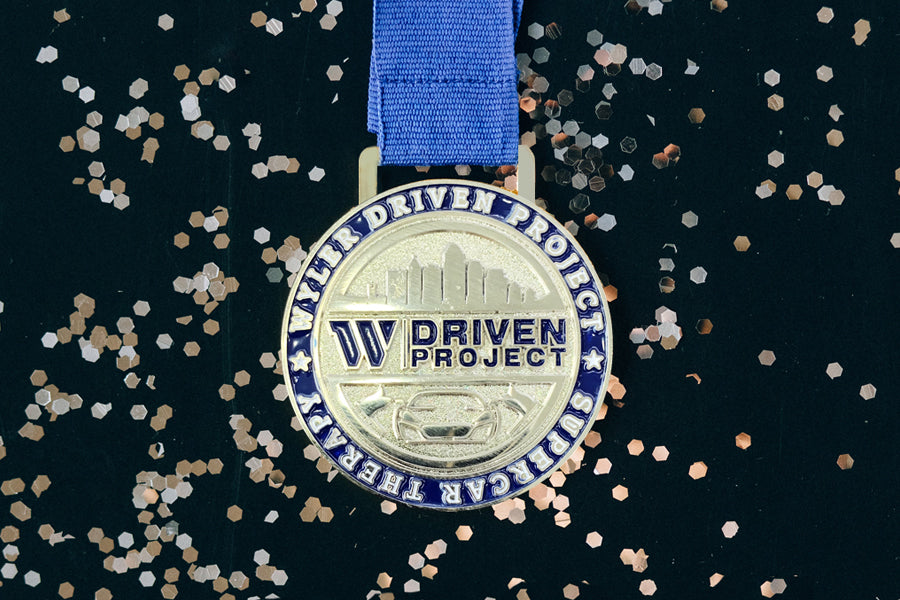 Medals can be stamped in bronze or now and again in exceptional silver. Bronze illustrates 98% of our stamped manifestations. Medals stamped in bronze can be provided as bronze medals, however, they can likewise be gold plated or silver plated. Medals in stamped authentic silver have an uncommon radiance that cannot be matched by silver-plated bronze. Quality custom medals are typically made of quality Zinc alloy, not iron. 
Can they match your design exactly?
Customers do not have to worry while ordering custom medals from decent manufacturers as quality custom medals match your design and artwork the same as per your reference. It manages to replicate the complete representation of custom medals, including colors and every little detail.
How about the gloss?
In the manufacturing process of high-quality medals, high-polished metal plating colors are used to give a classic touch and magnificent gloss to those medals. You can also try using quality epoxy coats for a better glossy effect that gives you shine like no other.  
Will my medals oxidize?
Medals oxidize when they are exposed to oxygen and an electrolyte which is atmospheric moisture. It is basically a chemical reaction in which oxygen in the air causes metals to corrode (or oxidize) and form the oxide on the custom medals' surface. Some of you may have noticed the red color of iron oxide protecting the medals created from steel. Loose, scaly red rust falls away and exposes the material to the environment. Good quality medals are either alloys or are plated in such a way that prevents oxidation. Nickel and chromium oxides formed protects the underlying material by 'sealing' the surface from further oxidation. 
How thick are the medals?
Generally, quality custom medals are around 3-5mm (0.118 - 0.197 inch).
Do the custom medals has detail errors?
A quality custom medal will not have any detail errors, such as scratches and little spots or dots as they are very carefully manufactured keeping every little detail in mind. 
Good suppliers
Do they offer 24/7 customer service support?
Many providers like EverLighten offer day-in and day-out customer care. They solve consumer's queries 24*7 to give them a seamless experience and to develop a trustworthy relationship with them. It will allow consumers to stay connected with them all the time and get services as per their feedback.
Will your medal look exactly like it does on the signed proof?
A decent supplier will give expert color suggestions to help you locate the most appropriate color tone and will check every detail to assure the medal will precisely match the design. A decent custom medals supplier gives their consideration to everything to make the award coordinated as per the layout.
Do they provide free design services?
A decent supplier can offer a free design service. If you approve those designs only, then you will make the payment.
Is pricing competitive?
If you are into an aggressive market, then you may have to keep your pricing very competitive as your competitors will always try to defeat your brand with special prices. Generally, the unit price under $10 for 3 inches embroidered patches for 100 pieces is considered as competitive.
What is the MOQ?
MOQ is the minimum order quantity that symbolizes the fewest number of units required for ordering from the specific supplier at one time. It is most often used by manufacturers or suppliers who do not produce in bulk. Let us understand it through few examples. 
Supposedly, a manufacturer's MOQ is 1000 units, and you are trying to purchase 500 products from them. At that time, you will not be able to purchase as a minimum of 1000 quantity is decided as MOQ by the supplier. Currently, there are quite a few suppliers who do not have any MOQ. So, while ordering, you have to check MOQ before finalizing your purchase from them. 
Do they provide unlimited artwork revisions?
There are many businesses like EverLighten that believe in satisfying their clients, and therefore they provide unlimited design revisions. The designer guides their customers through their mock-ups and design ideas and ensures exceptional customer support. The revision period is precious for any client as they fine-tune the various aspects of creativity, marketing, and branding. Different companies charge if the revisions cross a certain number of revisions. If your company provides unlimited alteration without monetary penalization, then you must believe that they care for their customers more than anything else. The revision policy should be transparent to clients because every project requires a different approach.
Can you see a sample of what your patches will look like before they all are produced?
A good design is not enough to satisfy customers. You have to produce products as per those designs as well. In this production process, clients will receive products timely to review, and then revisions will take place. Each sample should consist of components and features as per their clients' needs. You must finish all the alterations before the deadline and provide the examples to customers before they are produced for delivery.
Can they provide free shipping?
Many companies provide free shipping to their clients, and few other companies charge shipping charges up to a certain amount. You must check the company's terms and conditions regarding shipping before ordering.
What's the total turnaround time?
Businesses try to keep the total turnaround time as low as possible because customers like to get products early, and if companies meet these demands, then they will earn customer loyalty as well.
What is their return policy?
A reliable supplier like EverLighten will acknowledge returns in the event of any issues with the manufacturing process. 
Do they offer rush service?
Sometimes, customers require products very quickly, and they ask for quick services as well. It can prove to be a good business opportunity as well. Quite a few suppliers like EverLighten not only provide the rush services but also do not charge a rush fee. There will be other suppliers who will charge premium fees for rush services, and customers won't complain as well.