How to find a perfect custom keychain supplier?
|
Apr, 29 , 21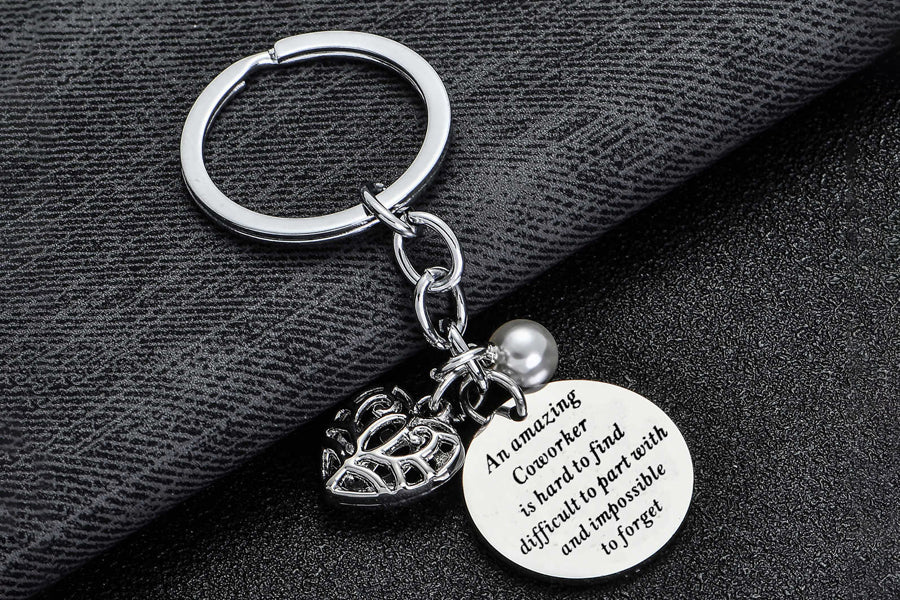 Finding a custom keychain supplier can be tricky. You have to check for the unique designs, supreme quality, decent turnaround time, and affordable budget. When you start searching for the same, you may get confused. What to choose and what not to choose? We have gathered important information for you all if you are looking for a custom keychain supplier.
Reasons to advertise with promotional keychains
Promotional products are created to gift your potential customers to inform them about your brand and increase brand awareness. Usually, they are small and affordable products that have a company name on them. These promotional products have to be functional enough so that receivers carry them all the time. You would not want to spend money on useless promotional products. So, make sure you are investing in something that guarantees you good brand visibility. Here are few reasons why you should choose promotional keychains such as custom keychains, custom embroidered keychains, custom medals keychains, and more to distribute as promotional products.
People will not lose keychains
When you get something for free, you do not care for it as much as purchased products. People misplace, forget or dispose of promotional products all the time. If you give a pen to people as a promotional product, then there are high chances of getting it misplaced. People may dispose of it after they run out of ink. However, custom keychains have fewer chances of getting misplaced as they will be attached to your customer's keys which are very important to them. Also, keychains such as custom keychains, custom embroidered keychains, custom medals keychains, custom PVC keychains, and many other types last for many years.
High brand visibility
Custom keychains are handy for people as it holds their car keys, home keys and works keys together. They will carry it wherever they go, and therefore other people meeting them will see those keychains. Therefore, having your brand name on keychains like custom PVC keychains, custom embroidered keychains, and custom medals keychains is a good idea. As people will use keychains every day, and many will be looking at your logos while using keychains. After seeing the logo, they may ask the user about it for better information.
Affordable & practical
You should not purchase expensive promotional products. They should be affordable and rewarding for the customer. Do not purchase too cheap items because cheap gifts may end up in the garbage. Keychains fit perfectly as an affordable and practical promotional product for the customer. Everyone requires keychains, so you know people will not throw them away. They are also convenient as they hold your keys together. They are portable, easy to transport, and gift to your customers.
How to find a custom keychain supplier?
Here, we suggest you some practical steps to find a legitimate custom keychain supplier.
Check website
You can begin by checking their website. If it is brand new, then you can presume that they are new or it is fraud. But check them wisely as not every new business is an amateur or fraud. If you want to check the age of a website, type it into the domain age checker tool.
Scam or rip-off? Search on Google
You will find many posts online explaining some scams or cheating done by some companies. You can find these posts by typing the name of your supplier followed by 'rip-off', 'fraud', or 'scam' and check on Google.
Contact supplier
You can directly call a supplier to determine their authenticity. If they do not pick up your calls during working hours or you get an automated message that seems suspicious. You have to process with caution then.
Verify the address
You can crosscheck their address using Google Street View. If you see their logo or business name on the building, it is ok. If you do not see it, you should ask them about it. Their response will give you a clear picture of their legitimacy.
Get suppliers from the supplier directory
You can use a trusted supplier directory to search for suppliers. By using them, you reduce the risk significantly.
Tips for selecting a good custom keychain supplier
Supplier or manufacturer can be very crucial for the success of your business. If you don't find the right supplier, then you may run into several problems, from product quality to shipping delays. Let us discuss the tips to pick a good custom keychain supplier.
Do not commit 
A business relationship is formidable. You would not want to work with an ordinary manufacturer for a long time. Therefore, do not commit before checking multiple suppliers. You can start by making a list of the suppliers with their Pros and Cons and compare them to make an informed decision. Your product reflects your brand, and your manufacturer or supplier should also understand this.
Price or quality? Both!
Pricing is important, but it should not be the only factor you keep in mind while selecting a partner. Focus on providing quality products. If your products are not good, you get bad reviews and will not get many orders despite low prices. Find someone reliable who give you quality products on time at a competitive cost.
Get advice 
There are multiple suppliers and manufacturers, and all of them have something unique to offer. It may be impossible to search for everyone personally. Therefore, you should start getting some advice from small business groups, forums, social media, and other networks. You can search for small business groups on Facebook, be specific about location, audience, age group to target, and then see the magic happening.
Look for a real partner
Suppose you have found a supplier or manufacturer who provides quality products at a reasonable cost on time. Due to this, your business will grow significantly. However, if you want to grow more by taking your business to the next level, you should look for an associate who provides strategic wisdom. A partnership is more than exchanging money. It is an unconditional association and willingness to improve at each stage. So, look for a partner who gives you suggestions to grow your company and share consumer insights with you. Suggest new product options and research for the latest trends around the world.