How to choose perfect corporate gifts?
|
Jul, 28 , 21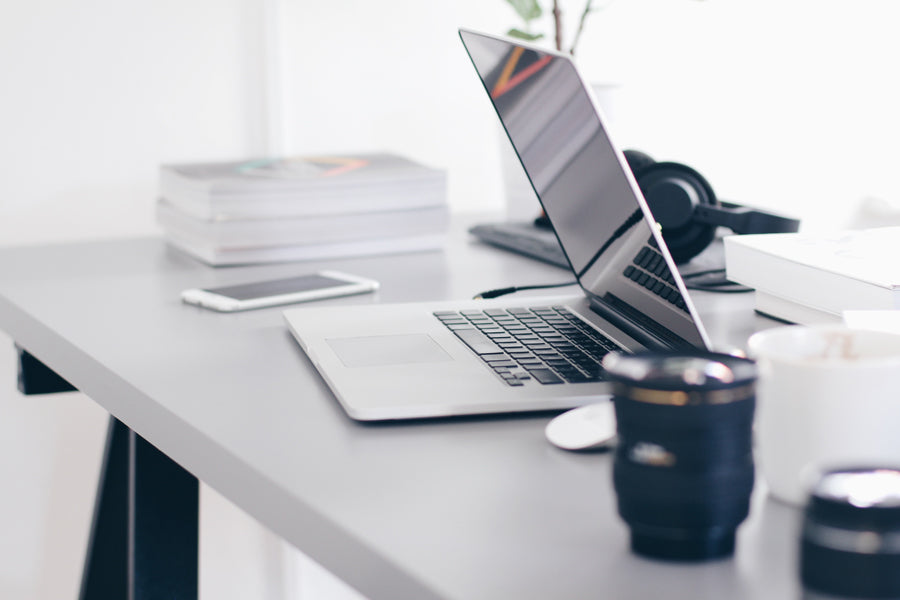 Everyone loves to receive gifts. It is the greatest pleasure for the human race. When the receiver admires your present, it brings the greatest joy to the giver's face. But nobody knows what will delight the receiver. The solemn task is to stay within your budget. Still, it is not necessary that only expensive gifts can bring joy. The real catch is to select the right gift for the receiver.

Corporate gifting trends in 2021
It does not matter if you are familiar with corporate gifting or new to it. If you are reading this article, I am sure you will get more information regarding corporate gifting trends in 2021. Many of us may have spent our year completing tedious tasks or attending zoom meetings that could have been an email. But, it's your responsibility to make everything interesting. You can always be more innovative, efficient, and effective in terms of corporate gifting. We keep an eye on the latest trends, and this article is our insight into gift-giving. You can consider this to gather information related to the latest corporate gifting trends in 2021.

Personalization
Customization and personalization make your gift special, many of us emphasize keeping every gift personalized as they feel heartfelt and gives a unique identity to each gift. Personalized gifts will be different for different individuals and enterprises. In these tough times, everyone is at home facing some or other difficulties. During this pandemic, it is our responsibility to be kind to each other and make them feel special. When you send custom gifts with personalized notes at their doorstep, it will bring cheer, joy, and happiness to their monotonous life. This kind of gesture will boost the morale of your teammates and employees.

Giving Back
During these one and a half years, the world has suffered the most. The economy is bleeding, and the health sector is fighting against all odds. Due to the lockdown worldwide, the economy crashed, and many people lost their jobs. Some fortunate people have managed to keep their job or stabilized their finances. Some of them have helped needy people with donations and charity. It is the time to give thoughtful gifts to people and show gratitude towards humanity. You can choose to donate to charities with the causes that are close to your gift receivers' hearts here. There are plenty of options available to give like custom hoodies, custom socks, custom medals, custom keychains, custom phone case, custom basketball, custom tambourine, custom stickers, custom plush toys, custom beanies, custom tote bags, custom mouse pad, and custom lapel pins. You can check EverLighten's website to give back the best gifts to people who matter.

Digital gifting process
Maintaining Google sheets to keep track of all corporate gifts is outdated. It is difficult to manage and consumes lots of time. Typing all the details by hand may not be preferable to many organizations. In 2021, it's time to upgrade your business with a digitized corporate gifting process. There are many corporate gifting platforms available out there. Some of them use Artificial Intelligence technology to choose the base of the gift on everyone's preference and hobbies. Some of them help you create a customized gift catalog for your company, and some of them handle the orders and arrange the logistics.
If you can manage to find the perfect platform to handle the logistics, then it will help you save a lot of time and manpower in the holiday season. You may need some time to do the research, but the results will satisfy you thoroughly. You will be able to control the budget and arrange the delivery with customization on these digital platforms. If you manage to find one platform, then your employees and clients will be impressed with your discovery. It will be a win-win situation for everyone involved.

Gift automation
Several gifting platforms have expertise in AI gifting. Imagine there is a platform that allows you to keep a record of your gift receivers' preferences, hobbies, favorite colors, mailing addresses, etc. If a festival is coming and you need to send more than 100 gifts, all you need to do is decide the budget, and the built-in AI gifting assistants will select the gifts that are tailored for your recipients. They also manage the delivery. The platform will allow you to track the status of all your gifts. As per your recipient's preferences, the software may decide to gift custom hoodies, custom socks, custom medals, custom keychains, custom phone cases, custom basketball, custom tambourine, custom stickers, custom plush toys, custom beanies, custom tote bags, custom mouse pad and custom lapel pins analyzing their hobbies and interests.
This AI provides the wisest gifting solutions for your company. The gift catalog may contain more than 2.5 million items, and some of these AI systems also give 3 to 5 gift options based on keywords you input or their internet footprints. When the gift list is ready, an email will be sent to the receivers, and they will claim their gifts from the mail. When they finish picking the present, the AI system will make sure that the product reaches their doorstep as early as possible. This effortless and seamless gifting process has helped many businesses. Just from a few clicks, you get personalized products.

Build a gifting platform for your products
If you offer plenty of products and believe that they will make perfect gifts, then make them more accessible to your clients by uploading them on your gifting platform. You can start building your gifting platforms, do not confuse them with e-commerce platforms. We are talking about a gift automation system for your loyal customers that allows them to send corporate gifts like custom hoodies, custom socks, custom medals, custom keychains, custom phone cases, custom basketball, custom tambourine, custom stickers, custom plush toys, custom beanies, custom tote bags, custom mouse pad, and custom lapel pins at one go. You can schedule them for holidays, birthdays, anniversaries, or any other special occasion. If your products become too popular or reputable, then accessing them easily may be preferred by clients and customers.
This type of gifting platform will help you create a special bonding between the brand and elite customers. Loyal VIPs will be more likely to buy such exclusive products from you. It is one kind of smart gifting experience.

Tips for perfect corporate gifts
Here are some practical tips to make a great impression when gifting your next corporate gift.

Make it personal
Select a gift that can be personalized. You can give custom hoodies, custom socks, custom keychains, custom phone cases, or custom mouse pads. Make sure the gifts are useful to your recipients. If you add the recipient's name, along with their company logo to make them feel more valued and special.

Limited branding
Customized corporate gifts allow you to increase your brand recognition but do not go overboard. Your gifts should not look like your advertisement. It is better to make a lasting impression with discreetly branded items.

Consider quality
When you send a corporate gift, it represents your company which means it is a reflection of your company's identity and its services. So, never compromise on quality. High-quality gifts will help you generate a positive reaction, while low-quality products will dampen your brand name.

Give practical items
Choose practical items which can be used by recipients. You can consider giving custom hoodies, nameplates, custom socks, desktop clocks, custom phone cases, coffee mugs, custom keychains, photo frames, custom beanies, custom tote bags, or custom lapel pins. Always remember this, give them something useful and be proud to display.

Items for home use
You can give products which people will use at their home and not at work. Save custom mouse pads for other occasions and pick a gift that will be a great addition to the recipient's home. Not his or her office.

Stick to a budget
When you plan, you should begin with deciding on a budget. Most companies do not focus on budgeting. Thus, they can't measure the return on investment of their gifting. If you set up a budget, it will help you track your spending. Always treat your business gifting the way you treat any other investment.

Keep it relevant
You can find gifts that seem relevant and thoughtful to their company themes and ideas. You may want to give gifts that may prove useful to the receiver.

Conclusion
We all know how difficult is to choose gifts for special occasions. There are no perfect corporate gifts that fit all occasions. Therefore, we have put up this article to help those who are tasked with choosing promotional gifts, retirement presents, or items that show appreciation to valued clients, employees, or partners. You all can consider these options. In the end, it is best to stick with practical, simple, and elegant gifts that do not require high maintenance. Just make sure that gift is of high quality and reflects the goals, values, and vision of the company.