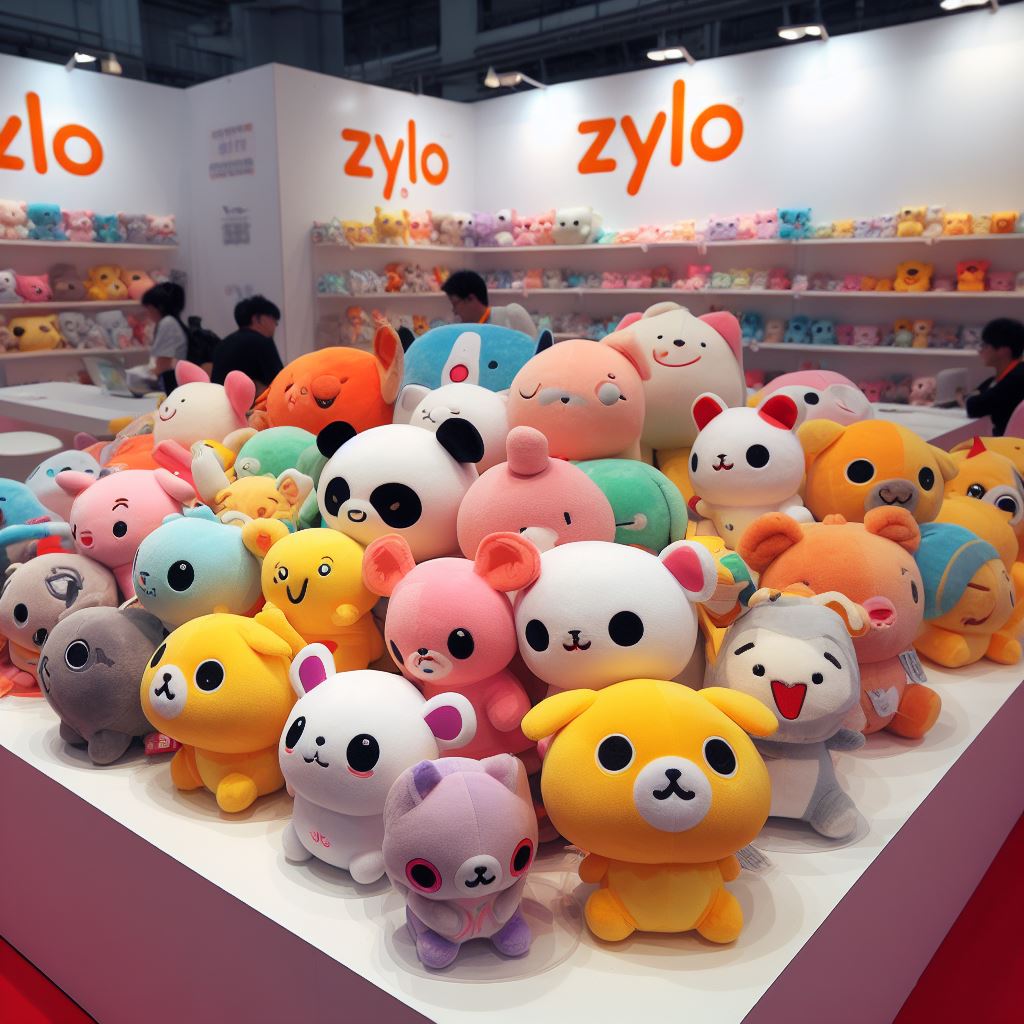 Importance of Maintaining Quality Standards in Bulk Purchases of Custom Plush Toys
Maintaining quality standards is paramount when purchasing custom plush toys in bulk. It directly impacts the overall customer experience and brand reputation. High-quality plush toys not only ensure customer satisfaction but also contribute to long-term brand loyalty and positive word-of-mouth promotion. By prioritizing quality, businesses can establish themselves as reliable and reputable brands, fostering trust and credibility among their customer base.
Potential Challenges Associated with Buying Cheap Plush Toys and the Impact on Brand Reputation
Purchasing cheap plush toys leads to several challenges that can compromise the overall quality and safety of the products. Cheaply sourced materials, substandard manufacturing processes, and inadequate quality control measures can result in products prone to wear and tear, posing potential safety hazards, such as loose parts or choking hazards, particularly for young children.
Moreover, low-quality materials can affect the plush toy's softness, durability, and overall appeal. It leads to a diminished customer experience and negative brand perception. In the event of product defects or safety concerns, it can tarnish the brand's reputation, resulting in reduced customer trust, negative reviews, and potential legal liabilities.
Businesses must recognize the cost-saving benefits of purchasing cheap plush toys in bulk can be overshadowed by the long-term detrimental effects on brand reputation and customer satisfaction. Prioritizing quality over cost is crucial in ensuring that the purchased plush toys meet stringent safety standards and offer a delightful and safe experience for consumers, ultimately reinforcing the brand's commitment to excellence and customer well-being.
Understanding Quality Standards in Custom Plush Toys
When it comes to custom plush toys, adhering to essential quality benchmarks and industry standards is crucial in defining high-quality products that meet consumer expectations. These standards encompass various aspects of plush toy manufacturing, ensuring that each product reflects superior craftsmanship and durability, enhancing customer satisfaction and safety.
Material Selection:
The choice of high-quality materials, such as soft and durable fabrics, non-toxic fillings, and safe embellishments, is imperative in creating plush toys that offer both comfort and safety. Opting for materials that are hypoallergenic, easy to clean, and resistant to wear and tear enhances the overall longevity and appeal of the plush toys, ensuring a delightful and safe experience for users of all ages.
Stitching Techniques:
Employing precise and secure stitching techniques is essential in creating plush toys that withstand regular handling and play. Strong and reinforced stitching not only enhances the toy's durability but also prevents any potential hazards, such as loose parts or detachable components, ensuring that the plush toys remain intact and safe for children and pets.
Safety Regulations:
Adhering to stringent safety regulations, such as those set by regulatory authorities and industry organizations, is critical in ensuring that custom plush toys meet the necessary safety standards. Compliance with regulations related to non-toxic materials, choking hazards, and age-appropriate design considerations guarantees that the plush toys are safe for use and do not pose any risks to the end-users.
Researching Reliable Manufacturers and Suppliers for Custom Plush Toys
Researching and selecting reliable manufacturers and suppliers for custom plush toys requires careful consideration of several critical factors to ensure the production of high-quality and safe products. By evaluating key aspects of manufacturing practices, quality control measures, and product certifications, businesses can establish partnerships with trusted manufacturers and suppliers that prioritize consistent quality and adhere to industry standards.
Manufacturing Practices:
Thoroughly assess the manufacturing practices of potential partners, including their production facilities, equipment capabilities, and adherence to ethical manufacturing standards. Understanding their commitment to sustainable practices, employee welfare, and ethical sourcing of materials is essential in ensuring responsible production processes that align with your brand values and sustainability goals.
Quality Control Measures:
Evaluate the quality control measures implemented by manufacturers and suppliers to maintain consistent product quality throughout the production process. It includes examining their quality assurance protocols, inspection procedures, and testing methodologies to identify potential defects or safety concerns before the products reach the market. A robust quality control system ensures that each custom plush toy meets stringent quality standards and customer expectations.
Product Certifications:
Verify the product certifications held by manufacturers and suppliers, such as safety certifications, compliance with industry standards, and regulatory approvals. Certifications from recognized authorities and industry organizations demonstrate a commitment to product safety and quality, offering reassurance that the custom plush toys meet the necessary safety requirements and comply with relevant regulations, thereby instilling consumer confidence in the brand's commitment to excellence.
Budget-Friendly Strategies for Maintaining Quality:
Quality standards while managing costs are essential for businesses seeking to produce high-quality custom plush toys without overspending. By implementing cost-effective approaches, businesses can balance quality and affordability, ensuring that each plush toy reflects superior craftsmanship while remaining competitive.
Bulk Pricing:
Take advantage of bulk pricing options offered by manufacturers and suppliers to reduce per-unit costs without compromising quality. Purchasing materials and components in larger quantities can lead to significant cost savings, allowing businesses to maintain quality standards while achieving economies of scale that drive down overall production expenses.
Streamlined Production Processes:
Implement streamlined production processes that optimize workflow efficiency and minimize wastage, reducing production costs without compromising quality. By leveraging lean manufacturing principles and adopting efficient production techniques, businesses can enhance productivity, reduce production lead times, and improve overall operational efficiency, leading to cost savings and consistent product quality.
Material Optimization:
Optimize material usage by carefully selecting materials and components that meet quality standards while offering cost-effective alternatives. Assess the feasibility of using sustainable and eco-friendly materials that not only contribute to cost savings but also align with the brand's commitment to environmental responsibility. By optimizing material usage, businesses can reduce production costs and maintain product quality without compromising sustainability or customer satisfaction.
Communicating Quality Expectations with Manufacturers:
Clear and effective communication with manufacturers ensures specific quality expectations and product requirements are understood and met throughout the manufacturing process. By establishing open lines of communication and fostering a collaborative partnership, businesses can convey their quality standards and expectations to manufacturers, facilitating a seamless production process that aligns with their brand vision and objectives.
Importance of Clear Communication:
Clear communication is vital in conveying precise quality expectations, design specifications, and safety requirements to manufacturers. By articulating specific quality benchmarks, material preferences, and design intricacies, businesses can ensure that manufacturers have a comprehensive understanding of the desired product outcome, facilitating the production of custom plush toys that meet the established quality standards and customer expectations.
Tips for Establishing Effective Communication Channels:
Regular Meetings and Updates:

Schedule regular meetings and progress updates with manufacturers to discuss project milestones, address concerns, and provide feedback on the production process. Regular communication fosters transparency and prompt resolution of any quality-related issues during manufacturing.

Detailed Quality Guidelines:

Provide manufacturers with quality guidelines and reference samples to illustrate the desired product quality and design specifications. Visual references and comprehensive quality guidelines are valuable tools for manufacturers to ensure that the final product aligns with the established quality standards and brand expectations.

Feedback Mechanisms:

Establish effective feedback mechanisms that encourage manufacturers to seek input and guidance throughout the production process. Encourage an open dialogue that allows for constructive feedback and collaborative problem-solving, enabling manufacturers to address any quality concerns proactively and make necessary adjustments to meet the specified quality expectations.
Implementing Rigorous Quality Control Measures:
Implementing comprehensive quality control measures is crucial in evaluating the consistency and adherence to quality standards throughout the production of custom plush toys. By prioritizing rigorous quality control, businesses can identify and rectify quality issues, ensuring that each product meets the established quality benchmarks and customer expectations.
Significance of Quality Control Measures:
Quality control measures are pivotal in maintaining product consistency, ensuring compliance with safety regulations, and upholding the brand's reputation for delivering high-quality custom plush toys. By implementing robust quality control protocols, businesses can minimize the risk of product defects, enhance customer satisfaction, and build trust, reinforcing the brand's commitment to excellence and quality assurance.
Benefits of Regular Product Inspections, Quality Testing, and Performance Evaluations:
Early Detection of Defects:

Regular product inspections and quality testing enable early detection of any manufacturing defects or inconsistencies, allowing for prompt corrective actions before the products reach the market. This proactive approach minimizes the risk of product recalls or customer complaints, safeguarding the brand's reputation and customer trust.

Consistent Product Quality:

Conducting performance evaluations and quality testing at various stages of the production process ensures consistent product quality and adherence to established quality standards. Consistency in product quality enhances brand credibility and fosters customer loyalty, as consumers recognize the brand's commitment to delivering reliable and high-quality custom plush toys.

Enhanced Customer Satisfaction:

With high-quality standards through rigorous quality control measures, businesses can enhance customer satisfaction and foster positive brand experiences. Satisfied customers are more likely to become brand advocates, contributing to positive word-of-mouth promotion and increased brand loyalty within the market.
Conclusion
In the dynamic world of custom plush toy manufacturing, maintaining quality standards is paramount to ensure customer satisfaction and brand integrity. By adhering to stringent quality control measures and collaborating with reputable manufacturers, businesses can deliver high-quality custom plush toys that exceed consumer expectations and reinforce their brand's commitment to excellence.
At EverLighten, we understand the significance of maintaining quality while catering to your unique customization needs. With our commitment to 100% customization and rigorous 100% quality checks, we ensure that every custom plush toy reflects superior craftsmanship and meets the highest quality standards. Our experts provide free design help and unlimited revisions, ensuring your vision with precision and care.
With worldwide delivery, 24/7 customer support, and a low MOQ (Minimum Order Quantity), we support your custom plush toy needs at every step. Connect with EverLighten today and embark on a journey of bespoke creativity and unparalleled quality. Let your brand make a lasting impression with custom plush toys that capture hearts and ignite joy. 
FAQs: 
How much does it cost to produce a plush toy?
The cost to produce a plush toy can vary depending on many factors, including the size and complexity of the toy, the materials used, the quantity ordered, and the manufacturer's location. In general, however, you can expect to pay anywhere from a few dollars to several hundred dollars per toy.
For example, a small, simple plush toy made from inexpensive materials may cost as little as $2 to produce, while a large, complex plush toy made from high-quality materials may cost as much as $200 or more. Additionally, if you are ordering a large quantity of plush toys, you may be able to negotiate a lower price per toy.
How to make a high-quality stuffed animal?
There are a few key things you can do to make a high-quality stuffed animal:
Choose high-quality materials

Sew carefully

Pay attention to the details

Test your stuffed animal. 
How do you preserve plush toys?
There are a few things you can do to preserve your plush toys:
Store them in a clean, dry place. 

Wash them regularly. 

Avoid over-washing.

Repair any damage promptly. 
Why are custom plushies so expensive?
Custom plushies are more expensive than mass-produced plushies for a few reasons:
People order custom plushies in smaller quantities. It means that the manufacturer has to spread the fixed costs over a smaller number.

Custom plushies are often more complex to make than mass-produced plushies. They may have unique features or designs that require more time and effort.

Custom plushies use higher-quality materials than mass-produced plushies. It is because we make custom plushies on demand. The customer may have specific requirements for the materials used.