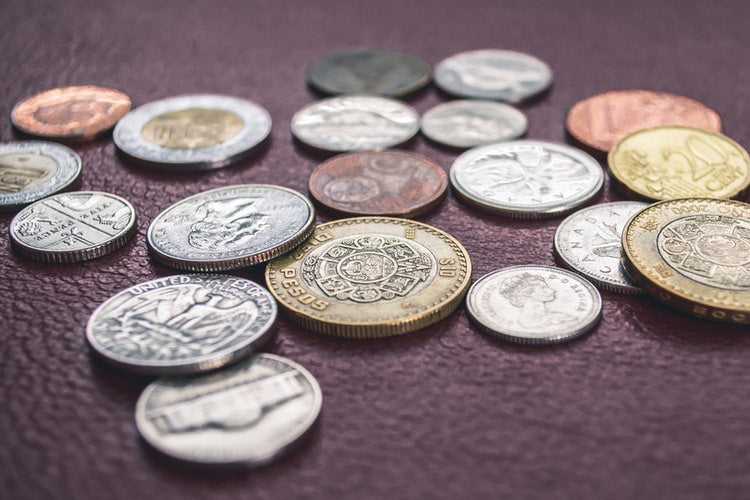 Custom challenge coins are an unconventional type of custom product. Though, it can be a good idea to create different kinds of custom challenge coins like custom military coins, commemorative coins, or custom army challenge coins to sell in your custom store or distribute throughout your company. Why? Because they are small, memorable, and easily customizable. They are a good option for commemorating events, recognizing achievement, or spreading brand awareness. However, the decision of selling or creating custom challenge coins is just a first step. You have to finalize the design patterns to engrave on them. For that, you need a great manufacturer like EverLighten, who will help you to bring your vision to life. We create custom challenge coins with no minimum veteran coins' requirement.
EverLighten can help you manufacture various types of custom military coins, commemorative coins, custom army challenge coins, etc., at affordable rates. We give you the freedom to customize several aspects of your custom coin. From colors to materials, from shapes to size, you can customize everything. In short, you have an opportunity to become a custom challenge coins maker.
In this article, we are about to learn more about the creation of custom challenge coins. So, let's begin this journey.

What is a challenge coin?
A challenge coin is the unique identity of an organization, occasion, or group. They are custom-designed as per the specific requirements. They are tiny and circular. It may contain an organization's logo or emblem. Custom challenge coins look similar to a penny, nickel, dime, or quarter; their shape and size are almost equivalent. The only difference is that a custom challenge coin maker can change the size, designs, and outlook of these custom coins. People do not use it as currency; they do not have monetary value but a significant sentimental value. Many people like to collect numerous custom military coins, commemorative coins, custom army challenge coins, etc. They usually put it in a collector's box, carry it in a pocket, or display them proudly on a wall of custom challenge coins.

What are challenge coins used for?
Traditionally, challenge coins are used to recognize an individual's special achievement. They can represent the membership to a particular organization, company, or community also. Throughout history, people have considered custom challenge coins as a symbol of great honor. High-quality coins can be passed on as endowments. People will protect it for generations and keep it as a family treasure.
Earlier, custom military coins were used in the military to demonstrate corroboration of membership and affiliation with a specific unit. These coins are a big part of military culture. Its usage goes back to the Roman Empire. During World War I, it became a ritual for American military members to carry their medals or coins at all times.
It is still in practice today. During formal or informal gatherings, you may observe the tradition of 'coin check'. In history, military service members had to show enemy bullets or their unit challenge coins to gain access to a bar. This tradition still lives on. For example, one person will call for a 'coin check' then tosses their coin onto the bar and all active or veteran military members follow this practice. The last person showing their coin or a person without their coin on hand has to buy the next round of drinks for the entire unit.
Today, custom challenge coins are still prevalent in the military as well as in first-responder services. Several organizations and communities have put their twist on the tradition and started creating custom challenge coins as gifts to give to new allies and members, awards to recognize their achievement, or as a souvenir to commemorate special occasions.
These coins can be helpful to boost morale. It can be a representation of exceptional leadership, service, or commitment.

Types of custom coins
At EverLighten, the most popular types of coins are custom challenge coins, custom military coins, and commemorative coins. Let's understand how these coins are different from each other. Let's examine these types and their intended use, which makes them unique.

Challenge coins
Custom challenge coins are popular among military, first-responders, and other organizations as a symbol of comradeship or recognition. It may feature an organization's name, founding date, values, insignia, and more. While custom challenge coins have roots in military history, any organization can respectfully create and grant its own.

Military coins
Custom military coins are given to service members who have just achieved a particular rank or have shown or demonstrated excellence in a specific unit. They are rooted in tradition and commonly used in the army, navy, marines, air force, and coast guard. They typically feature a combination of medallion and writing, often use stamped metal or a combination of red, white, and blue enamel.

Commemorative coins
Commemorative coins typically celebrate an event or honor a person's lifetime achievements. They include an organization's logo or emblem along with dates, titles, or achievements. Commemorative coins are given to accolade military persons and their significant achievements.
Beyond custom challenge coins, custom military coins, and commemorative coins, you can also create custom coins for family reunions, arcades, club membership, and much more. It's totally up to you.

Customization options for custom challenge coins
You can customize the following options while creating custom challenge coins.

Size & Shape
Specify the length and width for your coins, anywhere from 1.5-3 inches long and wide. Generally, coins come in a circle shape, but you can create an oval or a different shape if you want.

Style
Choose whether you want no enamel color, one side with enamel color or double-sided color.

Material Finishing
You can select the finishing material and color for your coin. They can be shiny, antique, satin, or brush with color options of gold, silver, brass, copper, rose gold, etc.

Colors
Beyond the finishing, you can add colors to your design as per your requirement. You can choose enamel or opt for a printed design to access unlimited colors at no extra cost.

Enamel
There are two types of enamel colors: soft & hard.
Soft enamel adds colored enamel that dries between metal lines for a classic textured surface.
Hard enamel dries on-level with metal edges and a smooth surface.
You can also choose to mix glow-in-the-dark material into the enamel for a glowing effect.

3D Mold
A 3D mold effect gives you a three-dimensional sculpted look.

Offset printing
You can choose offset printing for a look close to your original design. You can choose between a thin epoxy coating and a thick epoxy dome to seal your design.

Rhinestones
It adds extra bling to your coin.

Border & edge
You can choose from the standard flat border, rope-cut border, reeded edge, spur cut border, wave-cut border, and many more.

What to consider when creating custom challenge coins?
Consider the following variables when creating custom challenge coins.
Usage of your coins
A different situation may need a different style of the challenge coin. For example, custom military coins have to be small and lightweight to carry in a pocket. On the other hand, a coin can be large-sized for other purposes. Once you decide how you want to use coins, you will be able to design a coin that works for you.

Artwork to be featured
You must ensure that your design contains your logo and necessary details. You may need designs on both sides of your coin. If you have no clue about artwork and designs, consider partnering with an on-demand manufacturer that offers design services.

Preferred materials
Custom challenge coins are made of mixed materials. While creating these coins, you have to make several material-related decisions as per your demands and requirement. Do you want colorful enameling? Would you like silver, gold, brass, copper, gunmetal, or rose gold plating? Shiny, antique, or brushed finishing? If you know the answers to these questions, then you will be able to choose materials easily.

Decide on budget & upgrades
Most importantly, you must decide the budget for your coins and then upgrade it with some extras if your budget allows. You can make your coin more special by upgrading it with a bottle opener function, spinning centerpiece, glow-in-the-dark material, rhinestones, etc.
Steps to create custom challenge coins
EverLighten makes the process of creating custom challenge coins easy. Let's understand it step by step.

Select product
EverLighten allows you to create all types of custom products. From those options, you can select the custom coin option.

Customize your coin
Now, it's time to give your coin a personalized touch by deciding the size, color, style, finishing, type, and border design for your coin. You can also add extra functions like an epoxy coating, translucent enamel, engraved sequential numbers, etc.

Submit your design
After finalizing the outlook of your custom challenge coins, you have to upload the PDF of your design. You can also upload the company's logo or organization's emblem along with all the details. You can also request guidance in design.

Sample approval
After receiving your design, we will send you a sample for approval. You must check all the details and quality of your coin and respond with detailed feedback. Our team will make necessary changes till you get satisfied.

Receive your coins
After you approve the sample, we will begin our production process and then ship your coins to the shipping address.
We hope this guide for creating custom challenge coins gives you satisfactory answers.