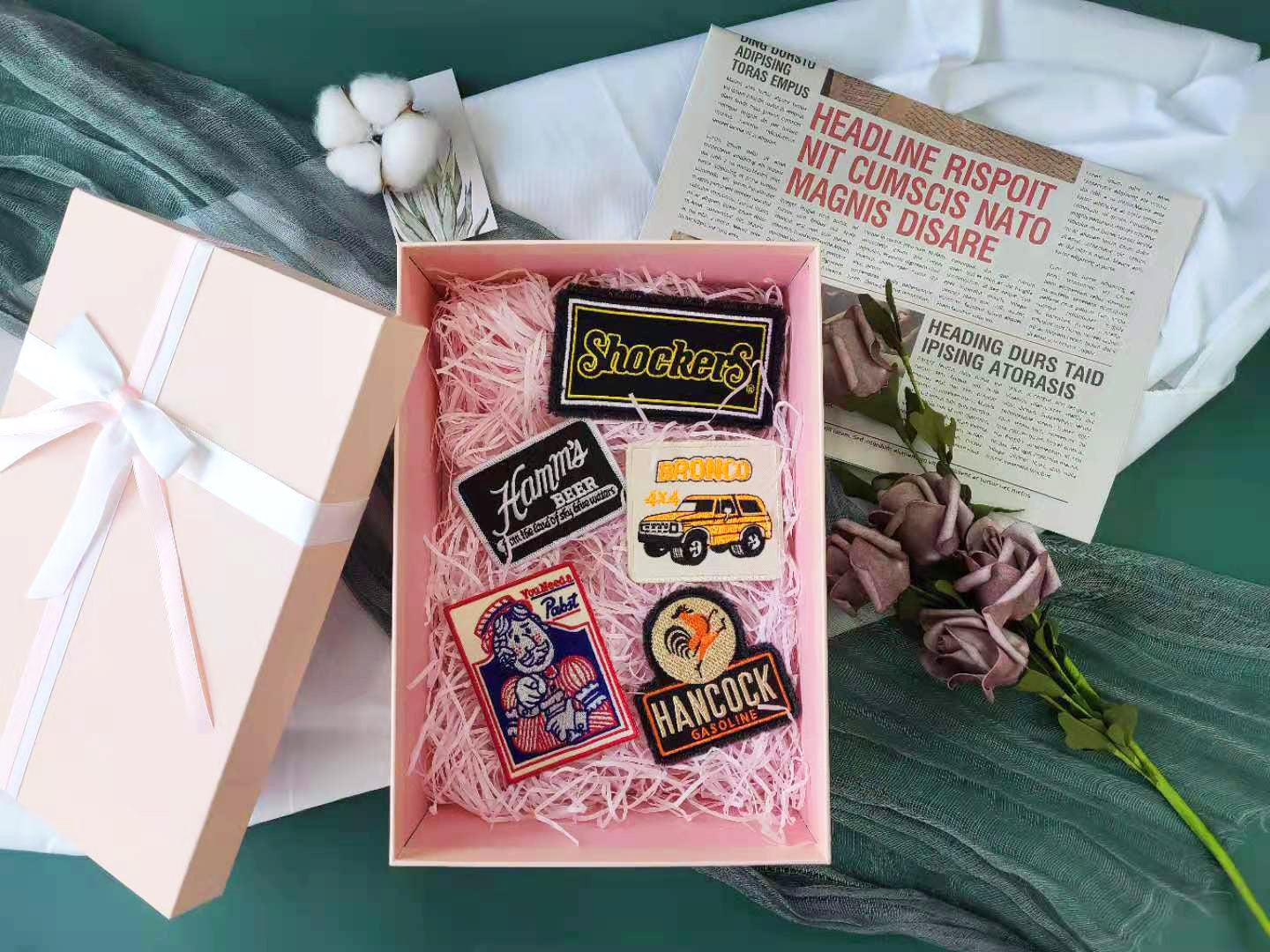 You may think that your company's operating budget doesn't have funds to pay for marketing expenses like promotional products. But promotional gifts are one of the most affordable and efficient ways of attracting new customers, cultivating loyalty to existing customers, and promoting your brand in various venues as well as the public at large.

 
Why Use Promotional Products?
Innovative, useful, and fun products make your brand more memorable. People are always interested in new things, especially those that are different from mainstream products. Distributing special-made gift items to employees, colleagues, and customers can literally establish a bond that may become the gift that keeps on giving.
For example, let's say you order T-shirts with the company logo and distribute them as holiday gifts. Everyone can wear an extra T-shirt when they walk the dog, wash the car, take out the trash, and do other things around the house. Outdoor exposure announces your brand to the neighborhood or wherever the shirt is worn. Indoors, it can be seen by visiting friends and relatives. One T-shirt worn occasionally could lead to numerous exposures to other people. 
Ballcaps handed out at local festivals and tradeshows are a useful gift for sports events, camping, or outdoor exercise. Your clients will not only appreciate a pragmatic and attractively designed personal item but will also probably wear it often, thus promoting your company to countless observers wherever it goes.
Company brands of pens are perennially popular with just about everyone. Companies give these to prospective clients or current customers for their signatures on documents and let them keep the pen. Used elsewhere, these company pens are a continual reminder of your organization.
There are many reasons why businesses use promotional gifts as marketing tools. They are cost-effective and easy to distribute to reach a wide audience with a ripple effect. People eagerly accept freebies like custom fuzzy socks or custom toe bags.
 
 

Promotional Products in the Age of COVID-19
With COVID-19 continuing to impact daily activities, including our work lives, promotional gifts are still widely distributed with the pandemic in mind. Many products can be given to help with COVID-19 prevention at work or in public as well as supporting more home-based activities for people in lockdown or quarantine.
Keep in mind the need for social distancing and sanitizing when choosing products for employees. A mousepad, Bluetooth speaker, or desk calendar with your company logo helps to reinforce your brand that can be shared with visitors, customers, or colleagues who conduct business with those individuals. Coffee packets and individually wrapped chocolates in custom designed company packaging will be welcome for any occasion along with cookies, crackers, bottled water, or other treats and snacks.
Mugs for tea, coffee, or any hot beverage make a nice addition to someone's desk at home or in the office. Thermal cups with lids or sports bottles are great for travel and can be routinely cleaned and sanitized if needed. A chef's apron or basic cooking utensils may be appreciated by homebound employees or customers. Pet dishes, children's toys, or stress relief balls in various colors can be used by almost anyone while staying in place at home or coming and going from the office. Stuffed animals make useful comfort toys for kids of all ages.
Support gear like face masks, hand sanitizer, or cleaning wipes with a company branded package can be used at work or at home and given to company visitors or clients. They can be displayed prominently near the business entrance or reception area as free gifts that will promote your company when used.
A tote that buttons or zips and thermal lunch carriers to keep food hot or cold are helpful for commuting to and from work or while running errands. A writing journal is a valuable way to relieve stress.


Popular Imprinted Products
You will be amazed by how many different kinds of promotional products you can choose from. Office supplies, clothing, technical gadgets, fun items, and health support are just the tip of the iceberg.
Custom beanies are fun for people of all ages. You can order a standard yet attractive style that can be worn by anyone for casual or sport occasions. Or you might prefer ordering several styles and colors that recipients can choose from. Your custom beanies can be tucked into a bag or tossed into the car for versatile wear on multiple occasions.
Custom socks can be custom designed in classy or fun styles and patterns. Everyone wears socks sometimes, so you can be sure this gift will be put to good use. A quality design will ensure that the wearer appreciates the socks and may tell others about them, showing the style and your company logo while doing so. An extra pair of custom socks for cold weather or at the gym offers practical value. Who wouldn't want a pair of custom fuzzy socks?
Custom tote bags can be custom ordered in various sizes, shapes, colors, and images. People use them for shopping, errands, and storage. There are custom toe bags made of fabric, canvas, or vinyl with one or two handles. A casual outfit or pair of shoes can be packed in one of these totes for after-work exercise or running errands before heading home.

A custom Bluetooth wireless charger is probably high on many people's technology wish lists. Compact and mobile, this type of device will be appreciated by everyone who gets one. Using a custom Bluetooth wireless charger at work or at home will showcase your company brand for anyone the user comes in contact with.
Since it looks like the pandemic will be around for a while, custom masks are always useful and can go literally anywhere. They are usually available in several designs and colors for both adults and children. Masks are easy to store and wash, and they will possibly be the first thing others notice about those who wear them. Custom masks are a great promotional tool for now.
Children and adults alike enjoy having custom plush toys sitting around either to cuddle as a child or to decorate your workspace as an employee. These adorable, fluffy pets can help keep young children occupied in the car and offer visual points of interest at your desk. Cute custom plush toys can be imprinted with the company logo on a decorative ribbon or the toy itself.

With people becoming more health conscious due to the pandemic, a wrist pedometer is a perfect gift to help recipients track their steps and measure other bodily functions. Keeping track of physical activity as well as routine health data informs the wearer of a potential problem before it gets out of control. These devices can be ordered in special styles or colors with the company's logo imprinted in attractive letters.
Cooking at home more often means that kitchen utensils like a new, imprinted cutlery set can be a perfect food preparation tool. A custom set with stainless steel or wood handles looks great and could become a conversation piece while preparing dinner. These make a thoughtful gift for anyone who is experimenting with recipes or trying to expand the range of cooking utensils at home.

Most drivers will appreciate having a car deodorizer that doesn't smell like decaying flowers. Choose a scent that is subtle yet effective in removing unwanted odors and improving overall air quality.
Back scratchers are a traditional but functional promotional item that, when imprinted with your logo, will remind people of your generosity when it is used as well as when it lies dormant on a desk or table.

Promotional Gifts as Marketing Tools
With a delightful selection of custom gifts that can promote your business anywhere, your next step is to look for ways to distribute them. There are many ways to get these valuable goods into the hands of prospective or current customers through a variety of venues.
Trade shows are an effective means of handing out promotional items. People expect free gifts from the vendors, and they often do follow-up business after receiving them. Presentations at conferences, seminars, or workshops provide more ways of distributing your custom products. Community festivals, fundraisers, and celebrations offer more ways of getting your products into people's hands. One-on-one consultations and appointments can provide opportunities to give guests a memento that will help them keep your company in mind.
Within the organization among employees, you can distribute keepsakes for holidays, milestones, or profit growth. Promotional gifts are welcomed by volunteers at your company along with technicians, repair personnel, or vendors making deliveries.

Birthdays and anniversaries are sometimes commemorated by token gifts like these. Newly hired employees and those who are about to retire might also receive a special custom gift that will be happily shared with loved ones and friends.
Customer loyalty and employee longevity are occasions when custom gifts may be given. Almost anyone that comes in contact with your business will accept a free custom memento.