Custom Hoodies
5 Reasons you should know before ordering custom hoodies | EverLighten
|
Nov, 20 , 20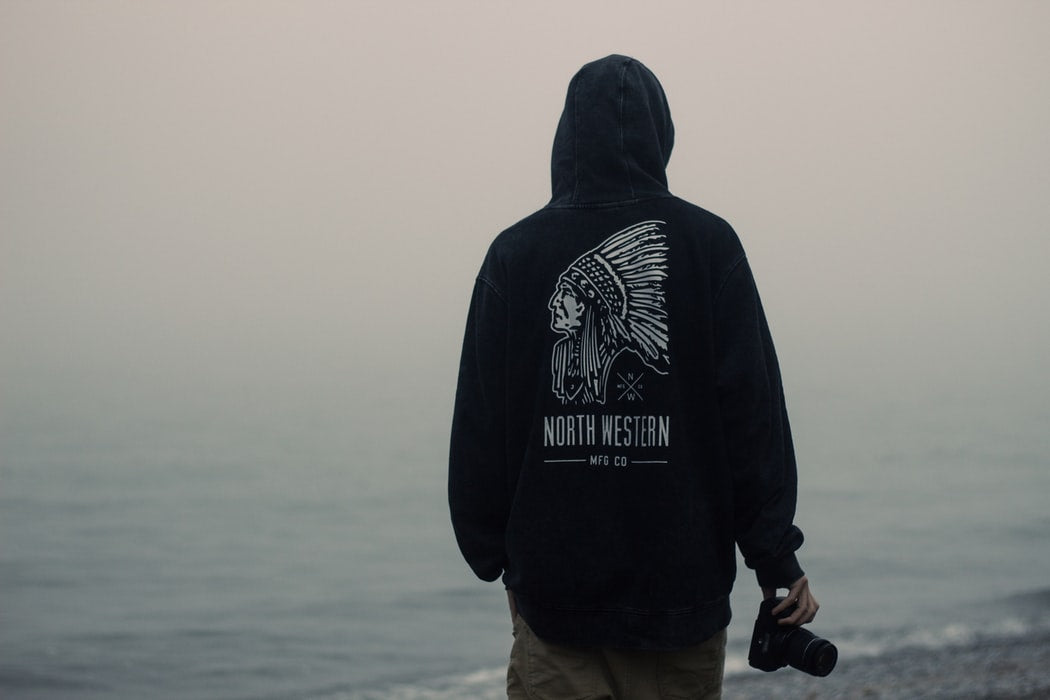 In the 1990s, fast fashion became prominent; the youth of the country was changing the fashion trends very swiftly. People picked high-quality custom hoodies as wearables for multiple reasons. Custom-printed hoodies were perfect for any occasion; they were accessible in a very artistic way. Custom hoodies are still relevant in today's times. Several organizations function to assist you with high-quality custom hoodies in the designs you want. These custom hoodies are created as per your needs. Custom basketball hoodies & custom football hoodies are specially designed for sports teams. If you like an artistic approach in your fashion game, then custom embroidered hoodies will appeal to you the most. You can print your image on your custom-printed hoodies with no minimum requirements.
Comfortable, warm, and relaxing clothing is all we need in any climate. Custom-designed hoodies are best for this kind of requirement. It is always nice to wear pleasant and casual clothes to feel contented and gratified. Whether you are traveling, exercising in the gym, or just rejuvenating yourself at home - hoodies are convenient and distressing.
Every year, people consider the winter season as 'The Hoodie Season' People wear various types of custom art hoodies around this time. It's remarkable to wrap your upper body; in a cozy, velvety, furry garment with an attached hood to keep you warm and snuggly because of the chilly weather outside. There are many benefits of having a hoodie with you wherever you go, but how do you know which is the best and which one you should purchase? Which custom-printed hoodies will feel more effective, and what are the basic details you should know while ordering custom hoodies for men and women?
We will be discussing all of that here, in this article, and provide you with a quick guide about various styles and fabrics, how and where to print on hoodies and many more recommendations. So, buckle up to spread the warmth the world needs - of course, with soft and stylish custom hoodies.
Reasons to order custom hoodies
There are many reasons to order custom printed hoodies, some of them include - you can design them by yourself, a perfect gift to give, very useful for large-scale events, and many more. Many companies take orders of custom hoodies with no minimum order limit. Here, we will share some of the reasons why we adore it.


The versatility





Whether you want a custom hoodie for an everyday walk in the park with your loved ones, or you need it for the gym, hoodies are useful for every task. You can wear it with your jeans, pants, cargo, chinos, and any other option. Custom-designed hoodies or custom-printed hoodies can allow you to reflect your mind as well. For example, you can have a motivational quote printed on your hoodie that will give you the boost to perform well in your daily routine. If you are representing a sports team, you can wear custom basketball hoodies or custom football hoodies, or custom hoodies for men just to reflect that you're a player. Did you notice? One hoodie has so many ways of usage. It reflects its versatility.



A winning option for all weather





People believe that hoodies are mostly suitable for winter only, but that's not true. Hoodies are available for different weather in various fabrics. It's always good to have a hoodie with you while traveling because sometimes it can be difficult to judge the weather of your travel destination. A woolen hoodie is good for winter, but when you need it for summer and spring, synthetic cotton or lawn fabric can be helpful to you. The other advantage of having a hoodie is its refreshing designs; you can always customize it as per your needs and how you are going to wear them.



Perfect gift





Everyone worries about the gift they are going to give someone because they think about whether the receiver will like it or not. High-quality custom hoodies are tailor-made for the perfect gifting solution. When you customize it per the person's liking then it will have a special place in the receiver's heart.

Things you need to know before ordering custom hoodies:

When you are ordering high-quality custom hoodies, you should consider the style, the fabric, and the brand first. Why? Let's discuss that.

 

Hoodie style





There are two main styles of custom hoodies:

Pullover hoodies

Full-zip hoodies

 

On the internet, you may have seen many rare styles of custom hoodies as well, like quarter-zip hoodies, button-downs, side-zips, or feather fringes with remote control LED lights, but all of these styles are very limited to certain brands or designers. They are not regular styles, so they may not be available forever.

The main distinction between the two main styles is how you put them on, and the names are self-explanatory:

 

Full-zip hoodies

 

They are more fashion-friendly and versatile, and the zip is useful to control the temperature of your body according to the weather outside. There are certain disadvantages as well; the printing across the zipper is problematic, zippers can break, and some become wavy or bend outward.

 

Pullover hoodies

 

They are warmer and easy to print across the chest area, but you can't control it like full-zip hoodies; you can either wear them or take them off. There's no choice of in-between.



Hoodie Fabrics





You can use various kinds of fabrics in the making of hoodies. There are warmer fabrics and a classic option of 100% cotton as well. There are moisture-wicking performance and ever-increasing technological advancements of 100% polyester. There are cotton and polyester blends and the best of the three worlds as well - they are called tri-blends. You may want to know which is the softest. Let's discuss that.



Fleece 

Fleece is a type of fabric that can be made from various materials. It has shredded yarn loops on the inside, which makes it frayed, fuzzy, and soft. It's super soft and keeps you warm all the time.



French Terry 

French Terry is another fabric type from France. It's not as soft as Fleece, but it's lighter than it. While Fleece keeps you warmer, French Terry keeps you cooler. It's highly absorbent and more breathable. French Terry is used for the making of towels and other stuff. So, it's our suggestion to go with Fleece in the winter and use terry when it's warmer outside.



Hoodie brands





Always choose hoodies from premium brands that give you quality and style. Premium brands often offer well-designed and fashion-forward styles.

There are mid-range brands as well, which are pioneers of competitive pricing and supreme quality. You may not get very stylish options, but your needs will be fulfilled by them for sure.

Then, there are standard brands. They are the most affordable brands, and quality is also satisfactory, but they also don't provide fashion-forward styles and options.

Usually, rich people prefer premium brands and the middle class chooses the mid-range and standard brands. Check out which brands are premium, mid-range, and standard in your region. Check out everlighten custom hoodies for the best quality, fast delivery, and lower price range. 

If you want to know tips for designing hoodies. Please check out this article: 6 best tips for ordering and designing custom hoodies
Conclusion


Custom-designed hoodies are cherished by people of all age groups across the world. People love to design custom hoodies for men, women, and children. They can be used for various purposes like maintaining your brand personality, giving yourself a status symbol, and gifting to the people you care for. But there are people who want to get into the designing and creation of custom hoodies but don't know where and how to start. To help such people, there are manufacturers, designers, and engineers who help them attain their goals. One such place and your one-stop solution for all kinds of work starting from an idea to the final creation of your custom-designed hoodies is EverLighten. Get in touch with the team of EverLighten to give yourself the best hoodies at the most competitive prices.
Please visit : https://everlighten.com/collections/custom-hoodies 
FAQs


How to customize a custom hoodie?


You can share your ideas and needs with our designers and they will do the rest. They provide you with samples before final production to make sure that we are delivering exactly what you wanted.
What do you need to make designs on hoodies?


You would need software like CorelDRAW and inject printers to print on hoodies.
How do you wash a custom hoodie?


Custom hoodies should be washed in cold water. It is gentle on the cloth and the printing doesn't fade away. If your custom hoodie is very dirty and you want to machine wash it, you must turn the hoodie inside out and use lesser and more gentle detergents, and wash it in cold water.
Which is the best online site to order customized hoodies?


The best online sites where you can order

custom hoodie

s are EverLighten, Broken Arrow, Spread Shirt, Blue Cotton, and Custom Ink.
How much does it cost to make a custom hoodie?


You can design a custom hoodie within the price range of 15 dollars with companies like EverLighten. But the prices will differ on account of specification, fabrics, and order quantity.