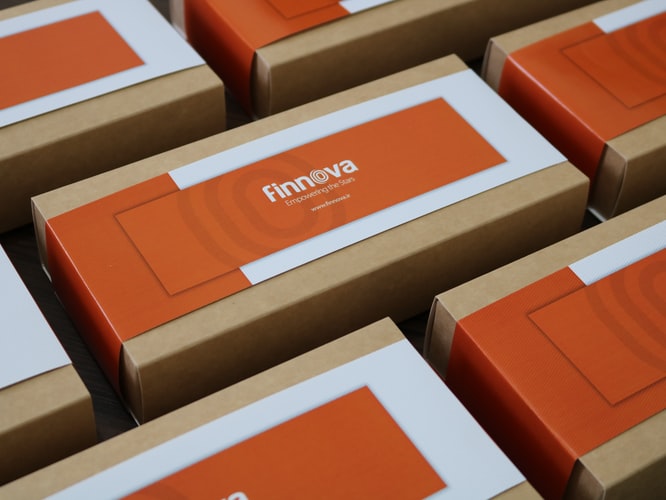 Many of us may find it tough to stay updated with the latest trends, especially when it comes to custom promotional products. Every day a new promotional product may arrive; every day latest style may pop up. One day, they are high in demand; the other day, they are out of style. There are various promotional products to choose from, such as custom rings, custom socks, custom medals, custom lapel pins, custom hoodies, custom keychains, custom basketball, custom sweaters, custom phone case, custom t-shirts, custom challenge coins, custom beanies, custom notebooks, and custom tambourine.
Now, you may wonder, out of these products which are on our radar for 2021? So, after research, we have curated a list of the most popular promotional products for different occasion and their popular trends to influence your marketing.

Promotional product trends that will influence your marketing in 2021

Virtual event giveaways
Virtual events are here to stay. Thus, event planners are coming up with creative ideas to personalize events and conferences. Virtual giveaways have been successful in building excitement, create brand awareness and drive online engagement. It will help customers to connect personally with the brand. Custom beanies, custom phone cases, Bluetooth headphones, and other promotional products are trending virtual event giveaways.

Work from home products
This pandemic has forced corporations to normalize work from home. Big companies have developed work-from-home policies, and several companies have allowed their employees to work remotely forever. It is expected that many businesses will follow suit. Thus, work-from-home products will be in demand. You can give away these products to make their work easier and keep employees connected. You can also give products that will reduce your employees' stress as working from home can be crazy. You can give products like custom notebooks, mouse pads, and webcam covers.

Eco-friendly items
Global warming is a reality, and human beings have started to take notice of it. Even consumers are becoming aware and favoring eco-friendly products more. It is a golden opportunity for advertisers to promote their brand through environment-friendly promotional products. If you start giving eco-friendly products as a promotional product, then people will notice your company's ethics. It will make your brand more credible and likable.

Wireless products
When home and work-life clash together, the demand for improved connectivity increases. Wireless products will help you to stay connected without any hassles. The demand for wireless products is higher than ever. Due to the remote office, the need for flexibility has increased, and cord clutter is becoming less preferable. Our world is transforming into digital. Thus, the demand for wireless products will continue to grow. Everything - from our meetings to celebrations - seems to be online these days. No one would want to be tied to a bunch of wires in the middle of a video call. You can help your employees stay happy by providing trending wireless products.

Generational marketing items
This type of product uses demographic information about your audience. A survey of ASI ad impressions found that people born between 1965-1980 (Gen X) own the most promotional products. Millennial are second, and Gen Z is quickly becoming the most dominant of them all. While investing in promotional products, you should figure out the products appealing to different generations, understand their interests and preferences. Let's know more about them in brief.


Generation X
They are the champions of independence and work-life balance. They value home and family and prefer security and individualism. They are very educated and technologically sound.


Millennial
They value visual aesthetics, innovation, and social causes and issues. They stay away from traditional marketing and prefer to be online. Social media is the home of Millennial. They look to their friends and networks to gather information before making a decision.


Gen Z
They will soon take over and be the largest working generation. They are similar to millennial as they value socially responsible companies. They will support organizations that align with their values. They are technologically inclined than Millennial and look for the most cutting-edge devices.

Custom products
Consumers demand customization due to innovation and creativity. They will also pay more for it. Thus, many companies are investing in personalized experiences to attract new consumers. People have embraced individuality, they are becoming bold in accepting the latest products and designs. People like custom products because they want to stand out from the rest of the crowd. There are many custom products available, like custom rings, custom socks, custom medals, custom lapel pins, custom hoodies, custom keychains, custom basketball, custom sweaters, custom phone case, custom t-shirts, custom challenge coins, custom beanies, custom notebooks, and custom tambourine.
When you keep up with the latest trends, everyone considers your brand to be forward-thinking and innovative. You must look for the products that support your company's vision, culture, and mission. You can connect with your target audience based on their identity and needs.

Promotional item ideas for different occasions in 2021
In this era of social distancing, work-from-home, and virtual meetings, we are bringing you some ideas to promote your brands effectively using custom products in 2021. Let's delight our consumers.

Custom hoodies & sweaters
Custom hoodies and custom sweaters will be great to promote your brand as people will find them useful, comfortable, and stylish. People always admire products that solve their problems. People will love to wear custom hoodies & custom sweaters, especially during cold and shivering winters.

Custom t-shirts
Custom apparels are the best gifting apparel for your teams. A well-designed and high-quality custom t-shirt will be loved by one and all. People can wear them at their workplace, or they can don them while wandering casually. There are many choices available for custom t-shirts. You can pick the design, material, color, etc. With EverLighten's custom t-shirts, you will delight everyone who sees them.

Custom socks
Most people wear socks which makes it ideal to use custom socks as a promotional product. You can offer creatively designed custom socks. EverLighten allows you to choose the colors and upload your artwork to create custom socks as per your imagination. A lighter, comfortable option of custom socks will be cherished by everyone.

Custom phone case, notebooks, and beanies
A great custom product will solve its consumer's problems. Custom phone cases, custom notebooks, and custom beanies will also do that. They will make your life a little bit easier and smoother while showing the company's branding. Custom phone cases will protect your phone. Custom notebooks will help you put your thoughts into pages, and custom beanies will be useful in winter.

Custom keychains
We all have keys for various reasons, and we need keychains to protect them. Custom keychains will help you secure those keys and keep them organized. They are available in different styles and materials. Stylish custom keychains are in demand. People use them daily, which can work wonders for your brand awareness. Thus, custom keychains can prove to be a great promotional product.

Custom rings
When you want to give a gift to someone special, then you can try giving them custom rings. They are a royal option to please someone you love and adore. You can engrave their name on custom rings to make them more personalized. They can be made from different materials, and EverLighten has creative options to help you create the most exceptional custom ring.

Branded face masks and hand sanitizers
In these tough times, safety is the key. We must help people to stay protected by gifting them face masks and sanitizers so they can stay safe from the deadlier circumstances by taking proper precautions.
Face masks are among the most popular products since 2020. You can give branded face masks keeping your logo on the front. So, other people can notice it. You can make safety look stylish.
Apart from face masks, sanitizers are the need of the hour. Giving hand sanitizers is also very thoughtful for the health of your consumers, employees, and other people.
There are other options as well, like custom medals to gratify someone, custom basketballs for sports lovers, custom challenge coins, custom tambourine, and custom lapel pins for various purposes.

Shop with the click of a button at EverLighten
EverLighten.com will make your life simpler by providing easy to design customized products that people may want to keep. We have mockup features that give you an overall idea of how your product will look. You can customize it as per your imagination at every step. When you complete the selection of products, EverLighten will give information about the production and shipping timelines. You can track your order details all the time; you will never stay uninformed. They will also give you the sample so that you can check whether they look like the mockup you checked. They will also help you with the packaging so that your gifts and custom products look amazing at the time of delivery. You can easily manage your orders with EverLighten's user-friendly approach. You can send whatever and wherever you want. Just with a click, you can deliver happiness to someone's doorstep.